How Much Does It Cost to Launch a Unique NFT Marketplace?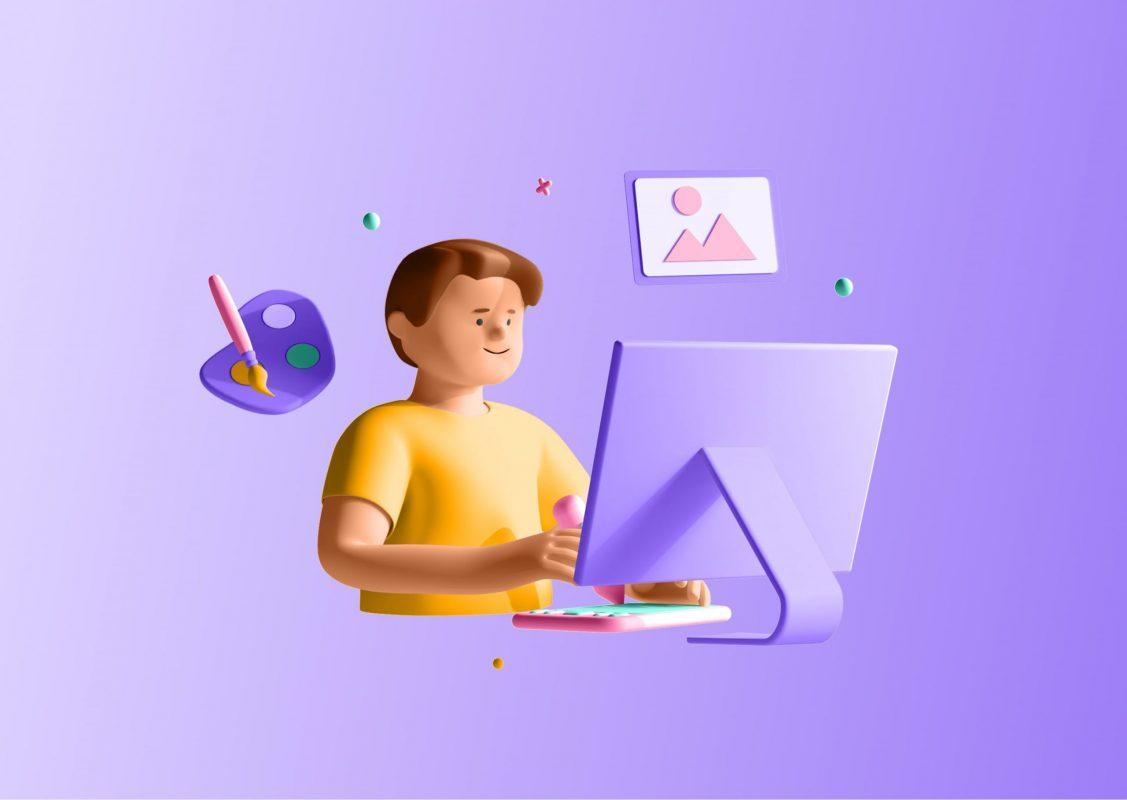 NFTs (non-fungible tokens) enjoy immense popularity today. They have become a universal tool for ownership protection for digital and non-digital assets, thus promising a greater rise in demand and use in the coming years. As of autumn 2022 stats, the NFT market has exceeded the $6.5 billion threshold, which is sure to increase further. Thus, it's high time to invest in the NFT business by creating a NFT marketplace.
Here we introduce you to the process and cost of launching such a project. You'll learn how such platforms operate, what points investors need to consider before embarking on such a project, and what features you can include in your marketplace. The cost and step breakdown also give a more realistic view of the dev process to let you make an informed decision on starting your own NFT marketplace.
How an NFT Marketplace Works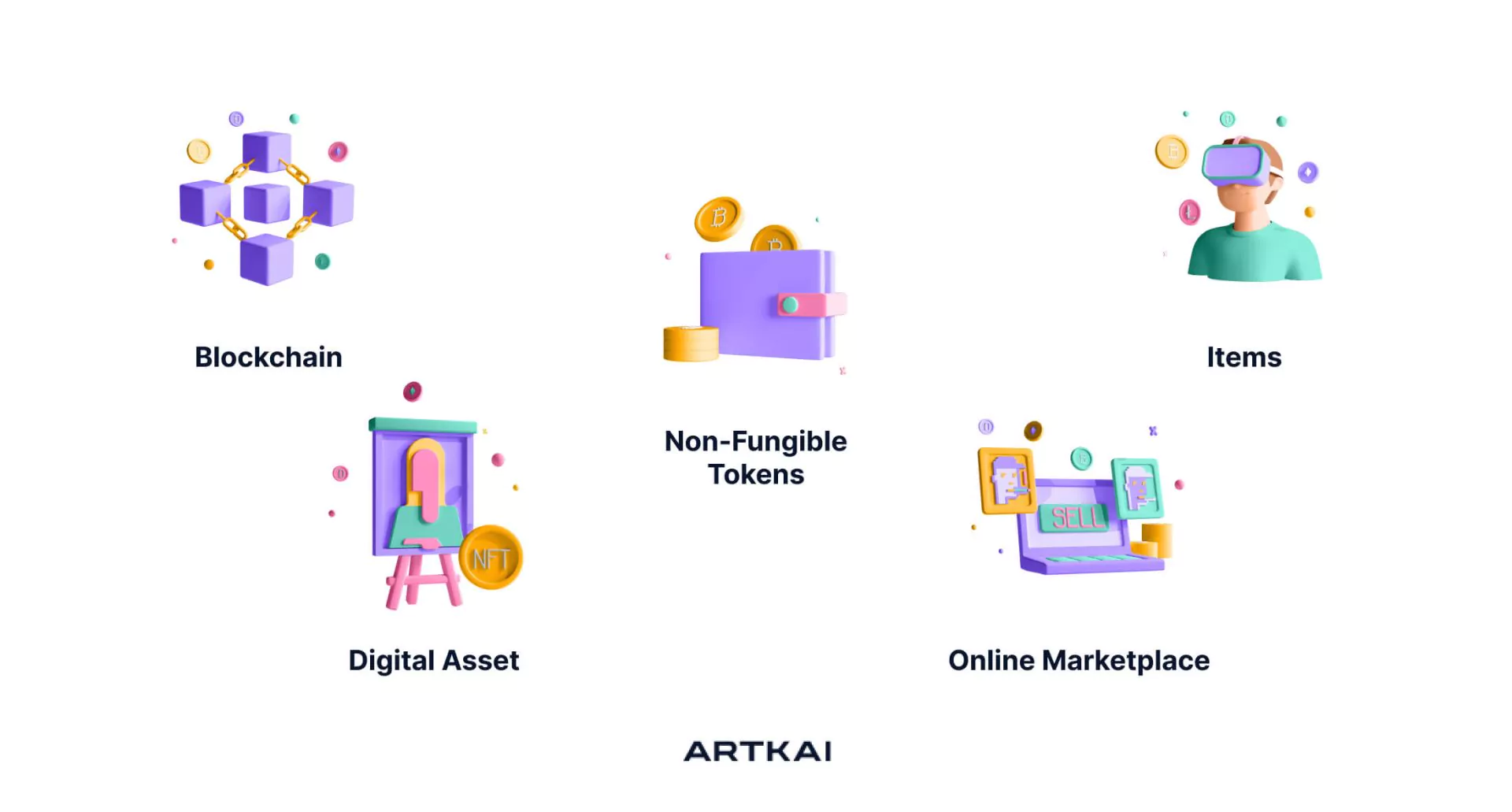 The regular NFT marketplace is an exchange platform on which NFT sellers and buyers meet. This platform should have a convenient filter for NFT categorization so the buyer can scan the available assets and pick the one they're interested in.
The buyers are either the NFT owners or artists who have minted brand-new NFT collections. No matter whether the NFT goes through the first or subsequent sale, it can have a fixed price or be placed for an auction, where interested buyers can bid for it and suggest their own price. After the auction ends, the person offering the highest price gets the NFT.
The buyer and the seller make a smart contract for the transfer of NFT's ownership, coded in the NFT's metadata and the blockchain's ledger. Thus, after the deal is completed, the NFT becomes the new owner's asset and transfers to their wallet. The NFT marketplace oversees this process and gets a fee for every NFT sale.
What to Know Before Creating an NFT Marketplace?
Here are a couple of issues you should familiarize yourself with before starting an NFT marketplace project.
NFT standards. If your NFT marketplace operates on the Ethereum network or any compatible blockchain platform, you need to understand the fundamentals behind ERC-721 and ERC-1155 standards of NFT minting. They will constitute an essential part of your project's architecture.
Legal documentation. Transactions in the NFT marketplaces should be free from risk for the investors. Thus, your platform should provide full details about your company's jurisdiction, IP address policy, privacy protection, terms and conditions, and community standards in the open access.
Owner data. NFTs contain data about their owner, which is located in their metadata. Anyone can google "ownerOf + token ID" to see who owns a specific NFT. A reputable NFT marketplace should give access to this information to simplify ownership verification for the sake of transaction transparency.
The Main Features to Consider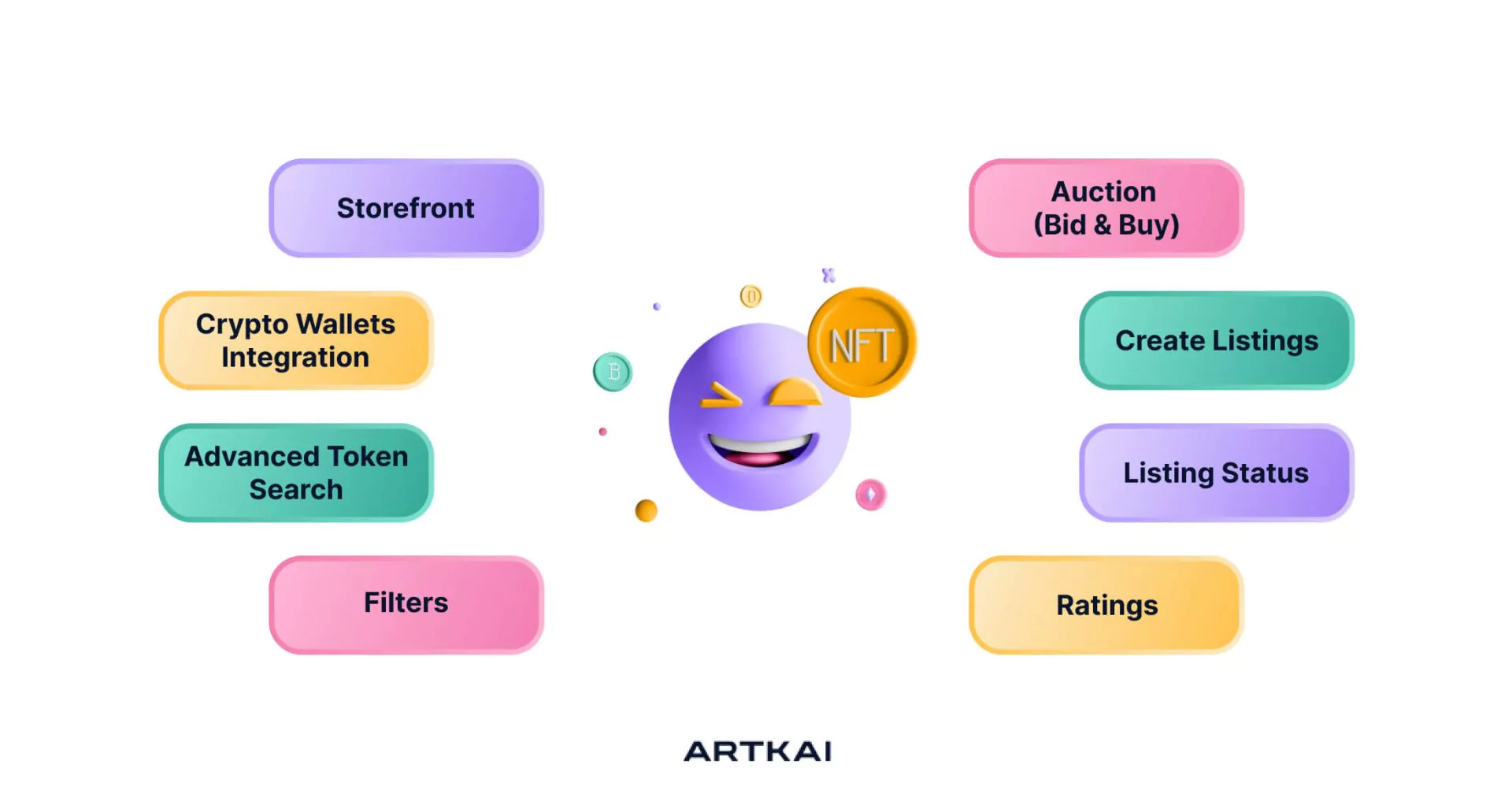 No matter how innovative or original you want to be in the NFT marketplace development approach, following the basics is a must. Your users will find it hard to navigate the platform or complete transactions on it if your marketplace lacks the following must-have features.
Convenient filters. A regular NFT marketplace features thousands of diverse NFTs created in various styles. It's literally impossible to scan through all of them, so users need to have convenient filter options to sort out only relevant items.
Storefront. The storefront feature is a must for any NFT platform, as it contains the basic data about the sold asset, such as its owner, details, and price history.
Buy/sell functions. The marketplace should allow selling and buying operations for users. So, the buy and sell functions are part and parcel of the trading functionality. It's better to allow several options, such as fixed-price or auction sale, so that the asset's owner has freedom of choice.
List of favorites. Some users search through the NFT collections and databases to buy assets later. So, they should have an option of adding some items to the list of favorites for price tracking and quick item location.
Wallet integration. NFT marketplaces should allow users to link their wallets to the system for NFT sale, purchase, and storage. As a rule, several options are provided to users to allow flexibility and convenience in wallet use.
NFT/artist rating. Artists' activity and reputation play a significant role in their rating, which informs the buyers about the potential seller's credibility.
Notifications. It's much easier to conduct NFT trading if users receive timely notifications from the platform about bids, inquiries, or transactions.
Development Process/Steps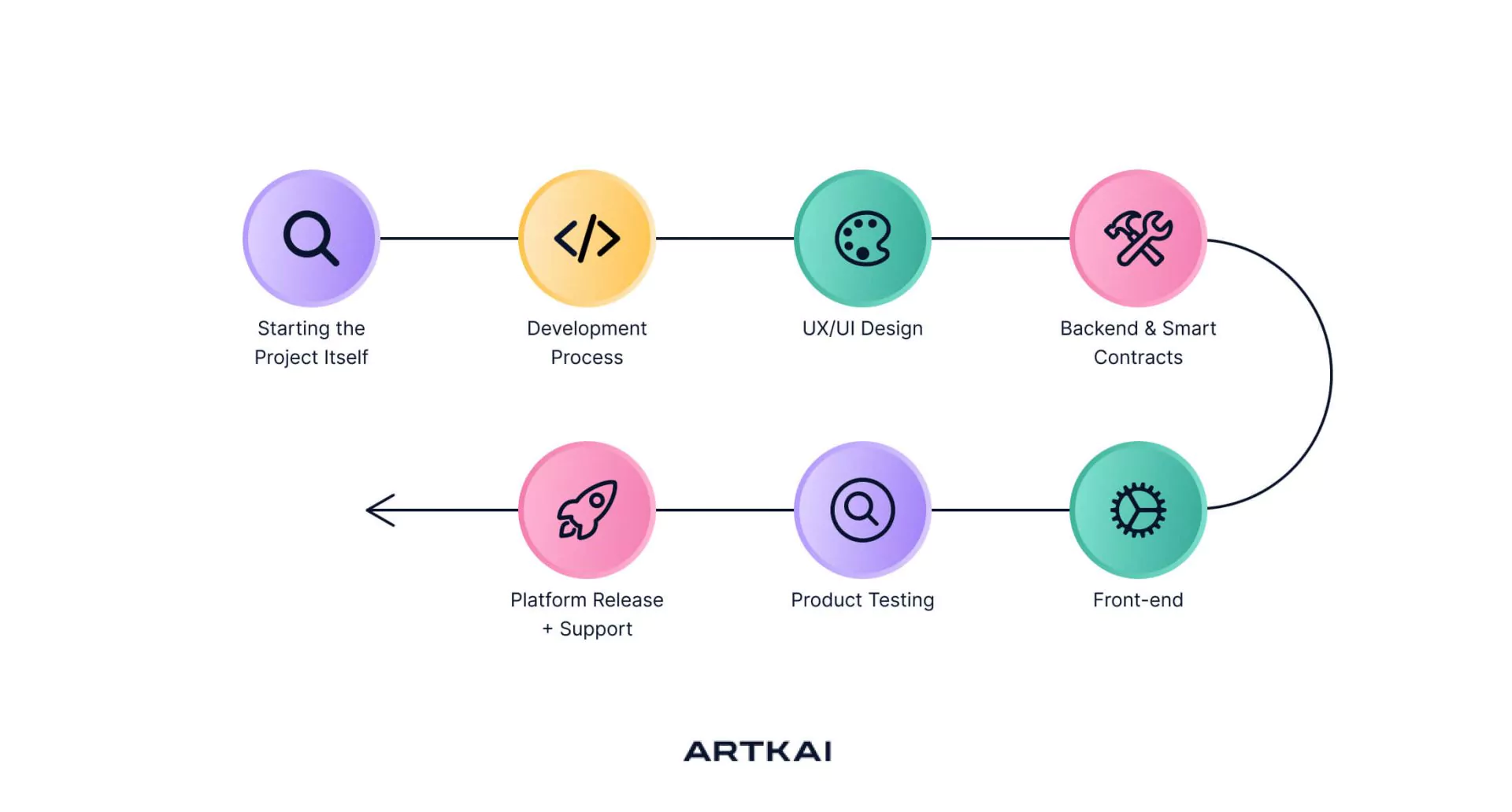 Choose a niche
When thinking of how to create an NFT marketplace, you first need to clarify what niche in the NFT space you want to occupy. There's much diversity in the NFT use today, from real estate to healthcare to supply chain management, so you have a huge spectrum of options. So, analyze the market to find the niche you know well. Determine your target audience, the blockchain technology you want to use, and the ways for your project's monetization. This data will lay the basis for your business idea with which you can come to a blockchain developer.
Choose UI/UX
The second step is determining what your NFT marketplace will look like and what features it will include. The UI/UX design specifications help the agency understand the project's complexity and calculate the time and cost of its development. Thus, you can discuss the UI/UX with your provider and then negotiate the final project specifications with this design in mind.
Develop the front-end
Once the design is clear, your team will start working on the wireframes and layouts. These initial design artifacts help visualize the intended UI and make the final adjustments to achieve optimal functionality. Parallel to the front-end design, the team creates the back-end architecture of your platform. It's pretty different from traditional development, as the blockchain is decentralized and has no server to store data on. Thus, the developer should design smart contracts, link them to the platform's features, and enable connections to the user wallets. The entire ecosystem should function safely and without friction on the chosen blockchain.
Testing and deployment
The final product should undergo rigorous testing before being released to users. Your team should subject the platform to manual and automated tests and run the smart contract audit. This way, you can guarantee your target users a safe, hassle-free UX upon the NFT marketplace's official deployment on the blockchain.
How Much Does It Cost to Start an NFT Marketplace?
On average, the NFT marketplace's dev cost ranges from $100,000 to $500,000. What affects the price of this project?
Tools and technologies
The project's complexity (number and complexity of features you want to implement)
Country of your dev team
Degree of the platform's customization
Timeframe
Third-party APIs that need to be integrated
Each feature you want to include requires a specific number of hours for development (calculated differently by every agency). Besides, the hourly rate of companies in Eastern Europe or Asia is much lower than those a Western Europe or US company will charge. Rates of Eastern Europe NFT marketplace developers are around $35 per hour, while Western Europe experts charge $70 on average, and American coders won't work for less than $100 per hour.
A quick breakdown of hours needed for your marketplace is as follows:
| | |
| --- | --- |
| Feature | Required hours of work |
| Login function + security | 40-45 h |
| User profile | 40-45 h |
| Home page | 80-90 h |
| Search categories and filters | ~100 h |
| Product pages | 40-45 h |
| Rating | 45-50 h |
| Cart | 45-50 h |
| Payment integration | 40-45 h |
| UX/UI | 40-45 h |
| Ethereum integration | ~100 h |
| Admin panel | 80-90 h |
| Buyer/seller panel | ~200 h |
| Notifications | 30-35 h |
Given these calculations, an average NFT marketplace project takes around 1,000 hours of development. Thus, the cost of your project will depend on the hourly rate of the agency you hire for this task.
Things that usually go beyond the initial price estimate are the server infrastructure, testing and audit, and changes that the client introduces in the development process. So, it's vital to keep these extra costs in mind when starting your NFT project, as they can stretch the initial price by 30-50%.
How Artkai team can help you
If you are looking for a reliable tech partner to guide you through the NFT development journey, then you are in the right place. Artkai team has 100+ in-house specialists with extensive experience who can turn your boldest ideas into a real project.
We help our clients with research of the audience, selection of the most suitable tech stack and functionality, and of course end-to-end development. The development process is transparent, and the team is flexible. So you can be sure that your NFT marketplace will be build in time and within the set budget.
Here is what we can offer you:
NFT marketplace prototyping and high-class UI/UX design;
High-quality development and testing;
NFT marketplace release and its further improvement.
We believe that examples speak louder than words. So here is a short overview of incredible NFT marketplaces that we've built for our clients.
#1 Artemis – a feature-rich NFT platform for digital art and assets that took 9,5 months of development. It helped to connect digital artists with potential investors, and let them enjoy NFT selling and buying experience.
Artemis offers convenient artists catalogue, auction option, enormous arts selection and convenient verification of all digital assets. On top of that, it has a blockchain lottery that encourages users to register and delve into the world of Artemis marketplace.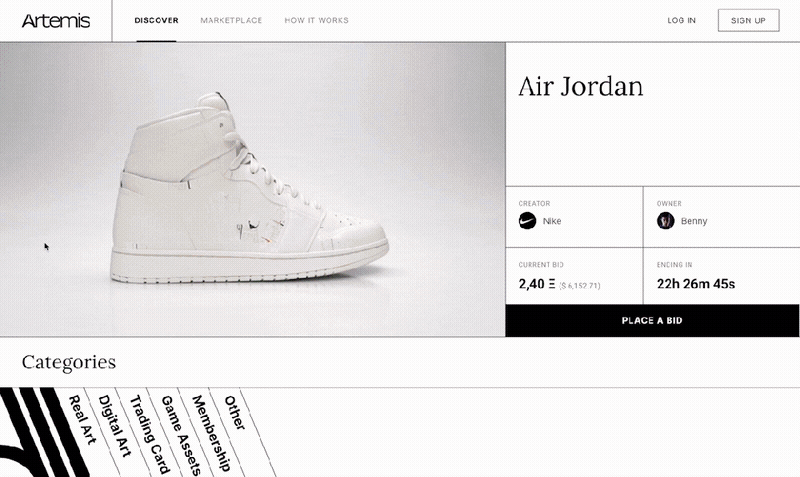 #2 Xtingles – a brand new niche NFT marketplace that host and sells ASMR sounds. Let's be honest, there are not so many places where you can actually buy ASMR sounds of your favorite creators. So Xtingles is a unique platform with eye-catching design and smooth user experience.
Its development lasted for almost 10 months during which our team conducted holistic research, explored target audience and created suitable functionality for every users role. The platform caught attention of an audience worldwide and its user base keeps constantly growing.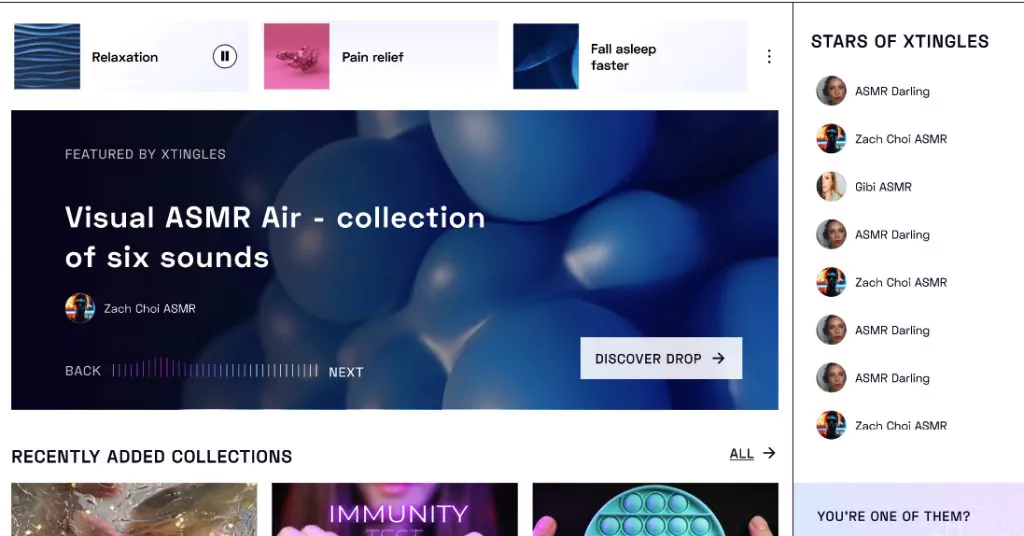 To wrap up
Now you're better informed about how to build an NFT marketplace and deploy your project on the blockchain for safe, robust functioning. NFTs have immense market potential, so coming up with an innovative project with exciting features is a winning solution in the crypto world. Invest in the NFT boom, and you're sure to reap your profits by delivering exceptional value to users and artists.
WHAT TO KNOW
Questions you may ask
Read More
Explore articles from Artkai - we have lots of stories to tell
Join us to do the best work of your life
Together we advance the human experience through design.
Get the latest news from Artkai
Hand-picked insights from our experts on human-centricity, digitalization trends, and more in one click. No spam, only quality.