ENTRUST US WITH YOUR DEVELOPMENT
Human Resource Management Software Development Services
Find proper candidates quickly, streamline interpersonal operations within your processes, facilitate your employees' tasks, and provide a more comfortable workspace with Artkai's expertise as an HR software development company. Leverage our experience to create scalable and flexible HRM software that enables automation and saves you work hours.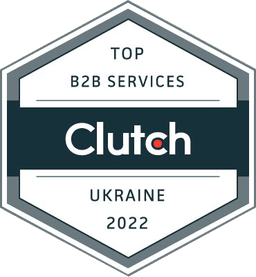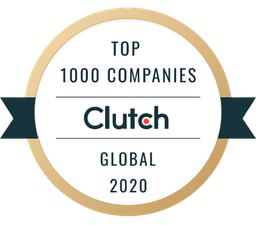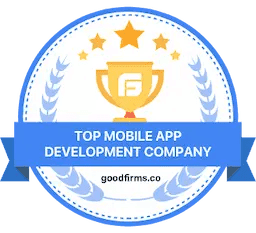 Leading review and rating platforms name us the top development company
OUR SERVICES
HR Software Development Services
We Provide
Let Artkai provide HRM software development services just
as you want them.
Custom HRM Software Development
Building a fully customized Human Resource Management (HRM) solution tailored to your company's unique requirements, including features such as employee data management, recruitment, performance tracking, payroll processing, and more.
HR Portal Development
Creating employee self-service or HR portals that let employees access and manage their personal information, submit leave requests, view company policies, review training materials, and communicate with HR specialists.
HR Analytics and Reporting
Developing analytics and reporting tools that provide insights into HR metrics, employee performance, workforce planning, and other key HR data to facilitate data-driven decision-making.
Onboarding and Talent Management Systems
Streamline onboarding, manage employee learning and development, and facilitate talent acquisition and retention strategies.
Applicant Tracking System
Automate the entire CV parsing process, collect meaningful feedback easily, provide relevant information about new openings, and prevent bias when selecting candidates.
Performance Management Systems
Facilitate performance review processes, set goals and objectives, track employee results, and provide feedback and mentorship.
Payroll and Compensation Management
Automate payroll processing, tax calculations, benefits administration, and compliance management to ensure accurate and efficient compensation management.
Integration and Migration Services
Integrate your HR software with existing systems such as ERP (Enterprise Resource Planning) or CRM (Customer Relationship Management) platforms like Salesforce. We also offer migration services to transition from legacy HR systems to new solutions.
OUR CAPABILITIES
Technologies we work with
Development technology stack for rich and high-quality interfaces.
Back-End
Technologies for highly secure and resource-efficient back ends only.

.NET

Go

Java

Kafka

GraphQL

Microservices

No-SQL

ORM

Node.js

Python

RabbitMQ

REST

Socket.io

SQL
Front-End
Front-end development technology stack for rich and high-quality web interfaces.

Angular

React.js

TypeScript

Vue
Blockchain
Tech stack that ensures innovative blockchain product development.

Solidity

Rust
Mobile
Tech stack that ensures a performant, crash-free mobile development.

Flutter

Kotlin

Ionic
React Native

Swift
QA
QA Technology is globally recognized for exceptional product performance, competitive prices, fast delivery, and outstanding service.

AVA

Chai

Jest

JMeter
Loader.io
Mocha

Nightwatch

Pixel Perfect

Postman

Selenium
Infrastructure
Our experts will help you choose the right tech stack to build and run your application.

AWS

Docker

ElasticSearch

Firebase

Grafana

K8S

Kibana

Microsoft Azure

Prometheus
OUR BENEFITS
Benefits Of Our HRM Software
Development Services
See how human resource management software development services
can help you put people first.
Automate Manual and Time-Consuming Processes
HR departments often handle numerous manual tasks, such as data entry, paperwork, and calculations. HRM software automates these processes, reducing the time and effort required for administrative tasks and freeing up HR personnel for more strategic initiatives.
Optimize Recruitment and Onboarding
Cut lengthy, fragmented processes prone to errors in traditional recruitment and onboarding. Streamline these tasks by providing centralized platforms for posting job openings, managing candidate applications, conducting assessments, and facilitating seamless onboarding workflows.
Enhance Data Visibility and Reporting
Consolidate employee data, generate comprehensive reports, and provide real-time analytics to support data-driven decision-making and strategic workforce planning. Get together HR data scattered across multiple systems or spreadsheets, making accessing and analyzing crucial HR metrics easier.
Boost Compliance and Policy Management
Following employment laws, rules, and internal procedures can be difficult, particularly in larger companies with more complicated HR requirements. By automating processes like benefits administration and document management, HR software development services will help manage compliance by ensuring accuracy and reducing compliance risks.
Track Performance and Evaluate Progress
Track employee performance, set goals, and provide regular feedback with performance management modules: they streamline all these processes, along with employee development planning. Take advantage of non-intrusive evaluation methods, reducing micromanagement and pressure on your staff.
Make it Easier for Talent
Employees often require easy access to their HR information, such as leave balances, payslips, and personal details. Let your custom solution provide employee self-service portals, empowering them to manage their information, request time off, access training materials, and engage with HR processes. As a result, enhance overall job satisfaction and engagement and decrease attrition.
Build HR Management Software
with Experts
Streamline your HR processes, automate time-consuming tasks, and enhance data-driven decision-making. Let Artkai provide human resource management software development services to help you automate time-consuming tasks, optimize compliance and policy management, and engage your employees better.
OUR APPROACH
Our HRM Software Development Process
At Artkai, human resource management software development
services take six steps.
Requirements Gathering
The first thing Artkai does is dive into your company's HR processes. Together, we assess your everyday pains, discuss the ideas, and agree on the concept, choosing the tech stack and team afterward.
Design
Our designers create an entire user interface based on the developed requirements. They shape UX with the user personas and project goals in mind, keeping up both with management and employee processes. We walk you through the entire design process step-by-step, with wireframes and prototypes delivered gradually.
Development
The Artkai engineers start writing code, building the front-end and back-end of the application, implementing the desired features, and integrating it with other systems if necessary. We work according to Agile development methodologies, allowing for iterative development and frequent feedback.
Testing and Quality Assurance
We conduct thorough testing to guarantee that the HRM software works as intended, is bug-free, and complies with the requirements. Unit testing, integration testing, and user acceptability testing are also included in this process. Using quality assurance procedures, we verify your upcoming solution's security, performance, and dependability.
Deployment and Integration
Once the HRM software has been thoroughly tested and approved, it is deployed to the production environment. This involves setting up servers, configuring databases, and installing the software. Data migration, if necessary, is carried out to transfer existing HR data to the new system.
Support and Maintenance
After deployment, we actively provide ongoing technical support and maintenance services to address any issues, deliver timely software updates, and ensure the seamless functioning of your HRM software. Our team performs regular maintenance activities, including bug fixes, security patches, and feature enhancements, to keep your software up-to-date and optimized for optimal performance.
OUR CLIENTS SAY
Feedback is breakfast of champions
Being a part of 100+ challenging projects is inspiring for us. Check out what our customers say about us.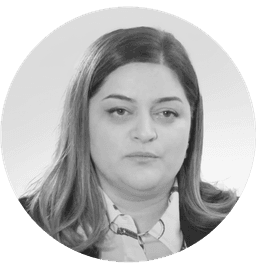 Ketevan Kakheli & Ekaterine Begiashvili
Head of Electronic Banking Service Unit
"Together with their team of experts, we were able to find an improved solution"

Wim Geeroms
Product Owner, Automotive Marketplace
"Artkai's team delivered excellent quality and professionalism. I would recommend them to entrepreneurs and established businesses alike!"

Jens Martinsen
CEO at TestHub
"We had a discovery phase with Artkai. I highly recommend them for this learning step to everyone who wants to gain more in the long run!"

Judah Musick
CEO, Tagible / Chief Innovation Officer at Red Rocks
"I've worked with many design and development companies, and I can honestly recommend Artkai above all of them."

Josh Bicknell
Co-Founder & CEO at Balloon Ventures
"The value for money is incredible. Artkai did a great job, and I'd recommend anyone who needs design or development work to look at them."

Emilio Lando
Chief Product Officer at Adverty
"Working with Artkai has been a pleasure. The team is professional, easy to collaborate with, and delivers great results."
HOW WE WORK
Our Collaboration Models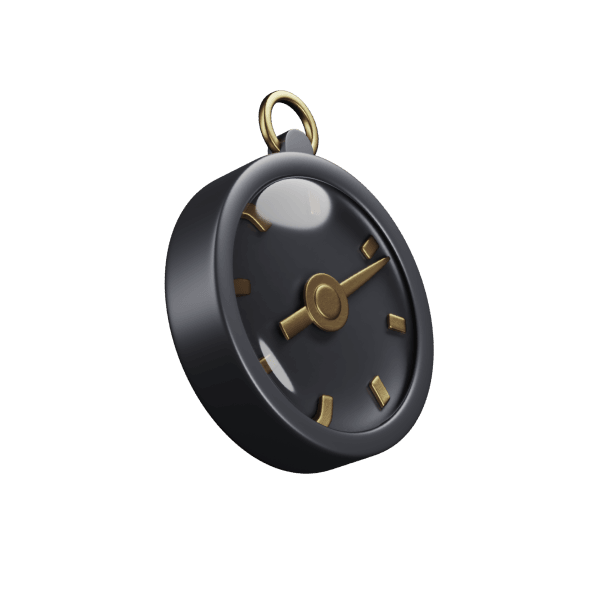 Time & Material
That's the most affordable and flexible model for companies wishing to close some minor technical tasks. You only pay the staff's hourly rates and can get an experienced Artkai coder, designer, or tester on board for a few days to resolve a challenge.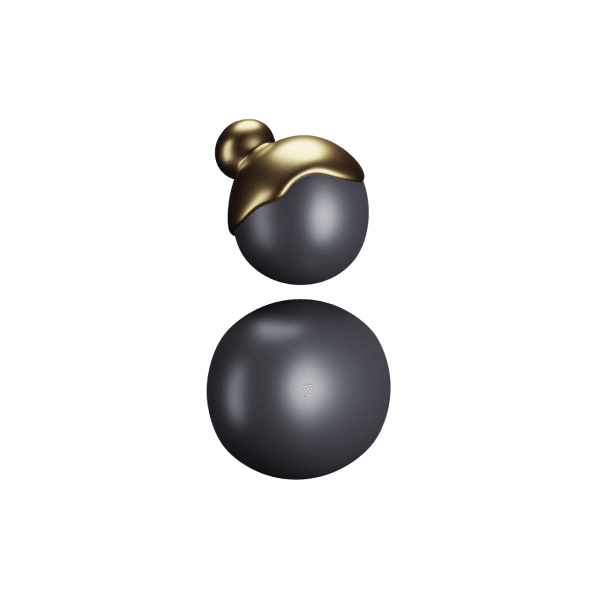 Dedicated Team
If you have larger tasks for us or experience a tech stack gap in your company, it's reasonable to consider the dedicated team's recruitment. A separate team is compiled at Artkai in line with your project needs to work together with your in-house staff and solve the tasks at hand.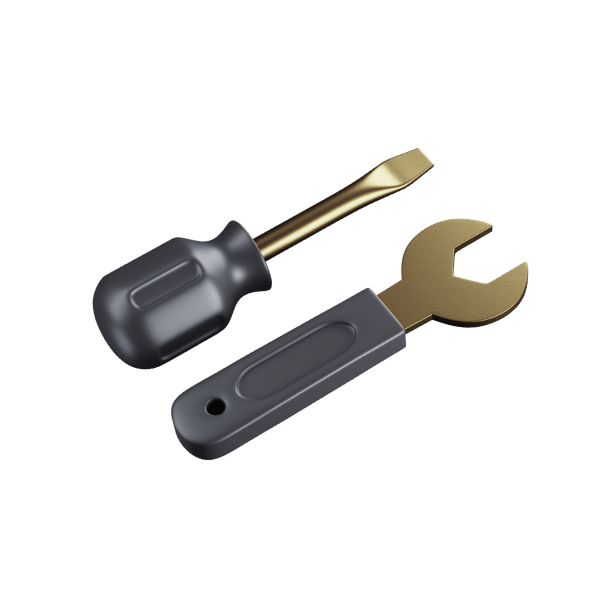 Project-Based Work
Why overload your in-house team with the development work if you can outsource the entire project to us? Project-based arrangements give full responsibility for project management and tracking to the Artkai team, allowing you to focus on the core business activities. 
OUR VICTORIES
Awards & Recognition
Leading review and rating platforms say we are the top development company. We don't mind.
Top 1000 Companies Global 2023
Top Blockchain Company Ukraine 2023
Top UX/UI Designing Companies 2023
Top Javascript Developers 2023
Top NodeJS Developers Kyiv 2023
Top React Native Developer Kyiv 2023
Top ReactJS Developers Kyiv 2023
Top Web3 Developers Ukraine 2023
Top B2B Services Ukraine 2023
OUR CASE STUDIES
Projects that make sense
We are proud to make projects that are used by dozens of millions of people, recognized by Apple, Y-Combinator, Forbes and got more than half a billion of funding.
View all works
RESOURCES
Latest Insights
Based on years of experience in multiple industries and deep understanding of business needs.
View all materials
OUR BENEFITS
Why Artkai?
We always handle every project with care and guarantee deep involvement of all team members. No stress, no mess! Artkai team plans thoroughly, develops efficiently, and delivers easily due to great communication, Agile methodology and personalized approach to each client.
Mature workflow
We always handle every project with care and guarantee deep involvement of all team members. No stress, no mess! Artkai team plans thoroughly, develops efficiently, and delivers easily due to great communication, Agile methodology and personalized approach to each client.
Top 5%
UX & Engineering Talents
Turn all your bold ideas and innovative vision into reality with our talented design and engineering experts. We wrap high-quality code into a trendy and user-friendly design to impress even the most demanding users.
Accurate Estimations
& Predictable Delivery
Get no more unpleasant surprises, project delays or cost overruns! With our team everything always goes smoothly and according to plan. We set realistic timelines and provide accurate estimations, so that you can allocate all resources effectively and mitigate many development risks.
Easy & Quick Team Scaling
Scale-up efficiently and boost your product development together with Artkai team. Our collaborative skills are just iconic! You will get access to a wide pool of tech talents and high-class designers who will cover all development gaps in your in-house team.
Legal and Financial Guarantees
When partnering with Artkai, you never get into legal or financial hassle or problems. We offer contracts for companies within the U.S. and UK jurisdiction and manage all payments through our official payment channels for transparent reporting and taxation.
Cross-Platform Expertise
Build intuitive and feature-rich cross-platform solutions with Artkai to reach out to a wider audience and power up your business. We use advanced technologies and tools to deliver apps that provide native-like experience and work seamlessly across multiple devices and platforms.
WHAT TO KNOW
Questions that make sense
Contact Us
Questions about our services or want to request a quote? We're just a message away.