NFT Marketplace for ASMR sounds
The platform to launch and contribute to their ASMR digital collections in Web3.

OVERVIEW
About the business
Xtingles is a cutting-edge NFT platform for buying, selling, and collecting ASMR soundscapes. The specific focus on ASRM is determined by the idea to create a portal to forever bliss. As many consider ASRM to play a great role in making a person feel relaxed and comforted. The platform is mostly oriented toward the Eastern Asian market, however, it has gained an audience worldwide.
OVERVIEW
Project tasks
Create a solid marketplace for non-fungible tokens that correspond to industry standards

Design a solution that helps to attract potential users and stand out among other NFT marketplaces

Make a clear and intuitive user flow for the platform
OVERVIEW
Project team
Team: 2 UI/UX designers, 2 Front-end engineers, 2 Back-end engineers, Blockchain engineer, Solutions Architect, QA engineer, DevOps, Project manager, Business analyst.
2.5
months for research and design
7
months for development and QA
Design and development are done in parallel after the research and discovery phase.
OVERVIEW
Tech stack

TypeScript

React.js

Redux

Next.js
React Native

Node.js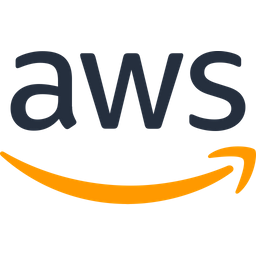 AWS

K8S

PostgresQL

REST

Swagger

Socket.io

GraphQL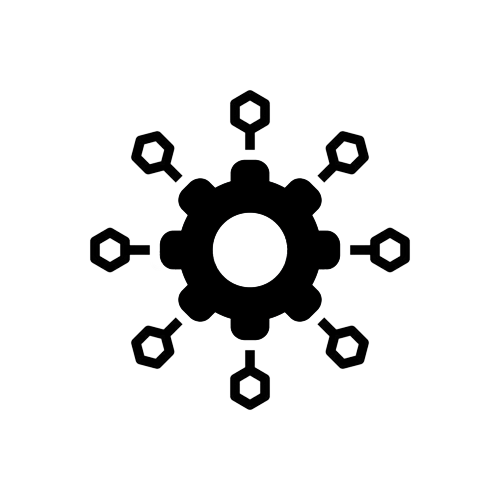 Microservices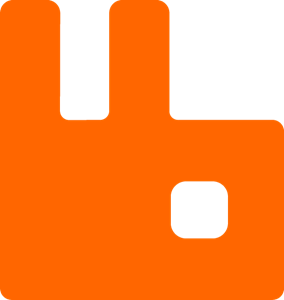 RabbitMQ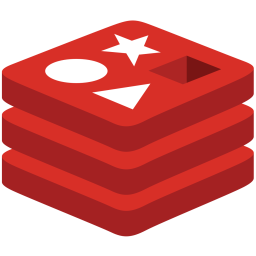 Redis

Solidity

Ethereum
Get a quote
or free consultation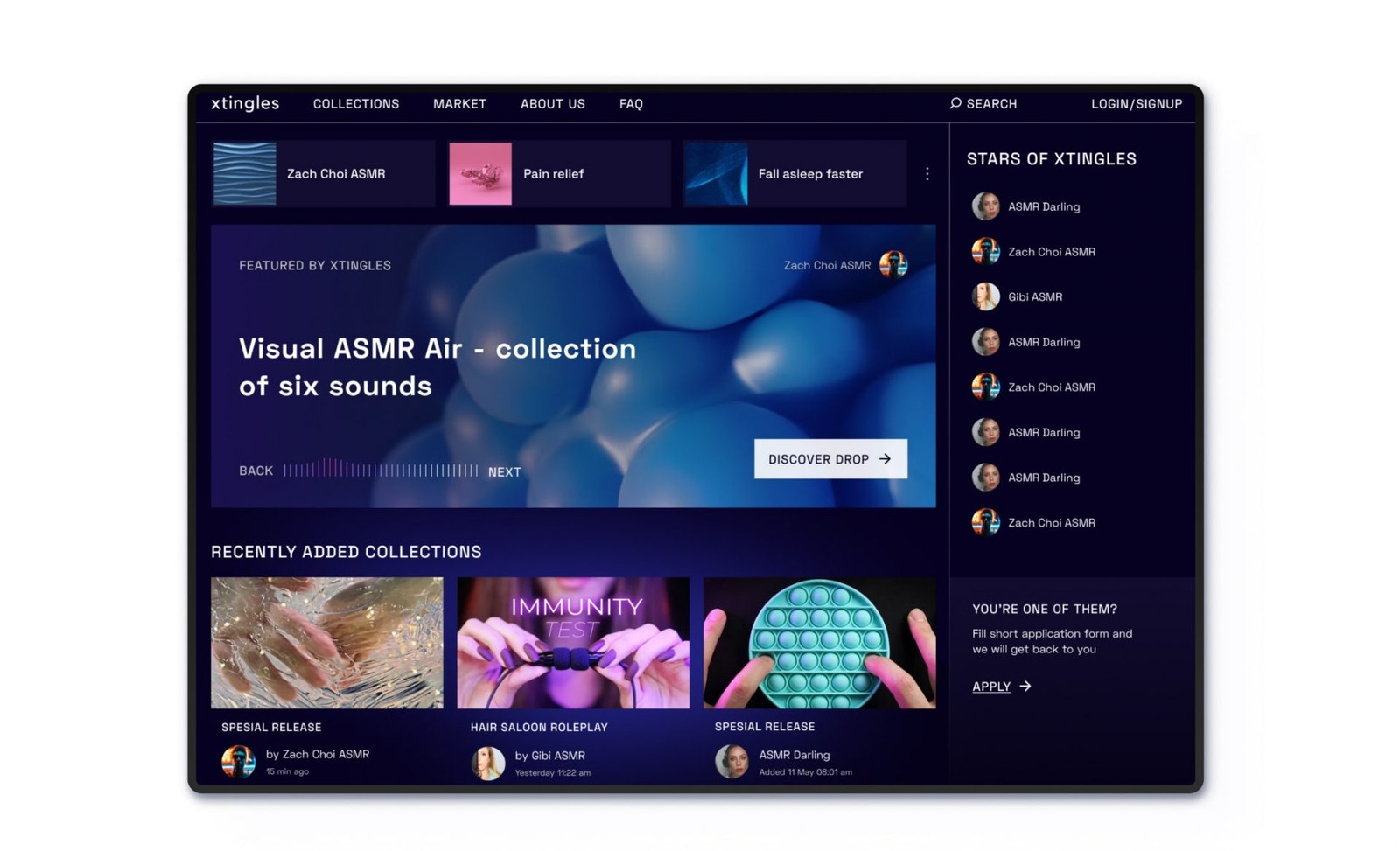 PROJECT JOURNEY
Product development
Research phase & Product discovery
Though NFT is a new market it already has high standards in terms of how platform should operate. The baseline was to conduct meaningful research that would lead to a practical, high-value design concept. The system should have utilized intelligent recommendation algorithms and provided a flawless user experience.
Project architecture
Xtingles users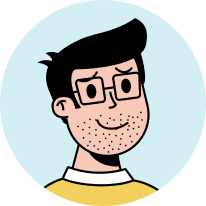 ASMR listener functionality
Onboarding
Search by artist and category
Selection of popular artists
Ability to follow and like favorite artists creations
Access to demo versions
Special Tingle packs
Purchase feature
Blog and editorial articles about NFT Market
Help Section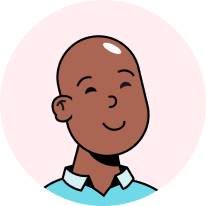 NFT Investor
Access to Top Artists, Top Collectors, Largest Collections
Special mark for "celebrity" artists
Purchase feature
Art statistics
Blog
Market news: Top Picks, Market reports, Today's Featured Collection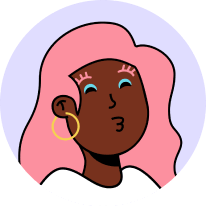 Creators
Customizable profile page
Ability to upload and sell new items
Artist statistics
Blog and editorial articles about NFT Market
Help Section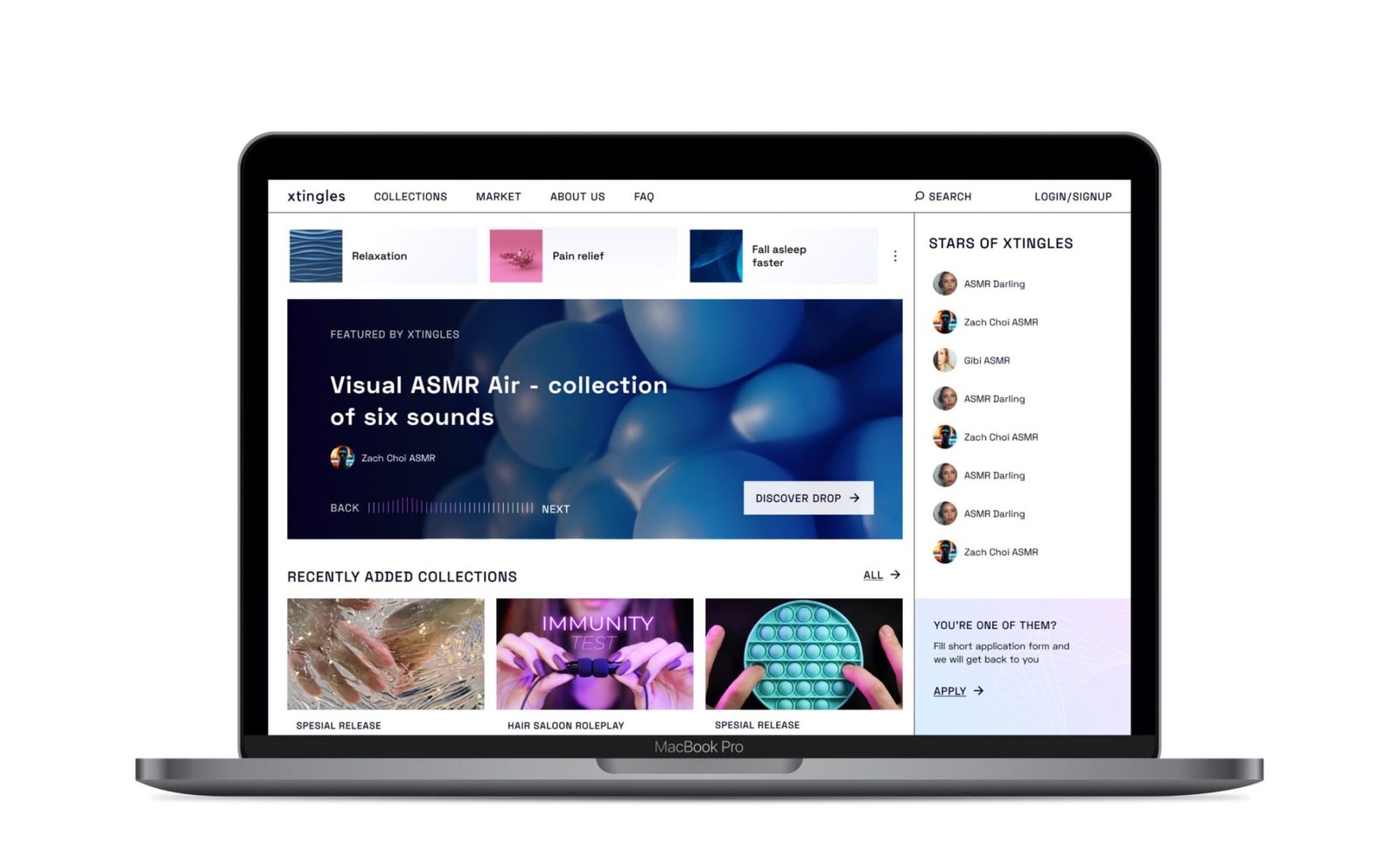 OUTCOME
Outcome
After the launch, the platform gained a certain amount the attention and interest from investors. The xtingles team is actively growing the community by creating educational theme-related content and providing an easy start for the creators. Thus, it sets the stage for a 2.0 version and the following releases.
Read More
Explore articles from Artkai - we have lots of stories to tell
Join us to do the best work of your life
Together we advance the human experience through design.