WHO WE ARE
Remote team that makes sense
We are a remote team of world-class experts in product strategy, design, and development.
We turn raw concepts into predictably successful products and exceptional user experiences.
And honestly, we can't get enough.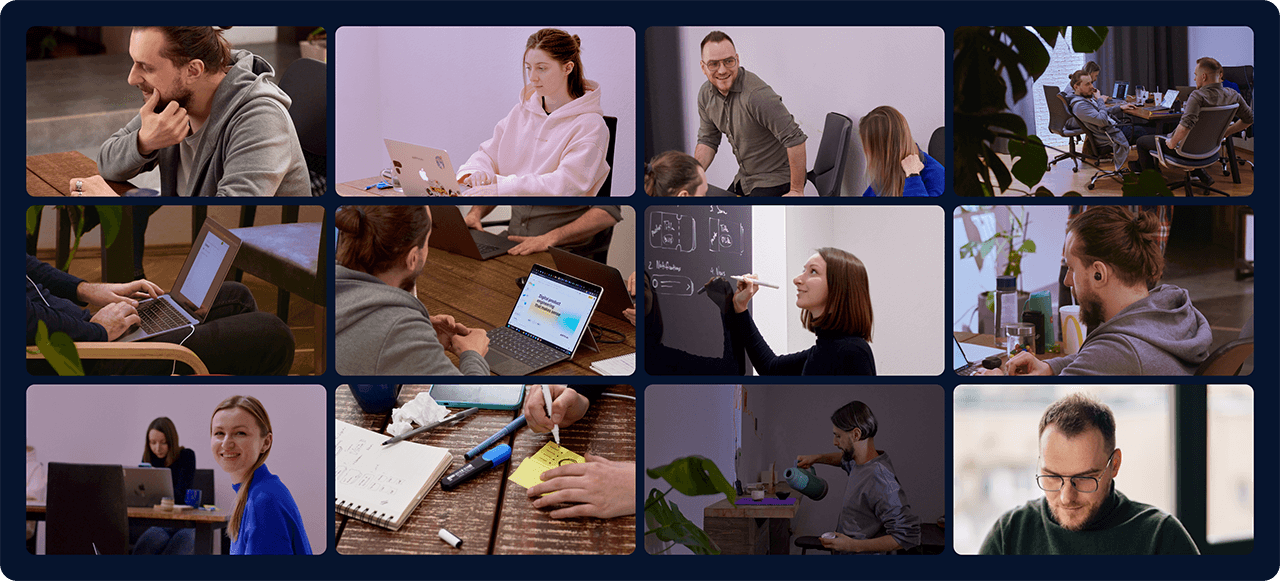 OUR STORY
We are a remote team that doesn't seem that remote
From seven people and Upwork-based projects to the market-leading position and global recognition, we have come a long way to prove there is more to us than affordable rates and acceptable English. We learned from every wrong turn and bump on the road and grew stronger than we could've possibly imagined.
Now, small companies and large enterprises come to Artkai for expertise and counsel rather than for manual labor. Every day our clients trust us to solve complex problems, realize bold ideas, and build resolute products. And while we continue to dream big, we are beyond grateful for where we find ourselves today.
100
up and running projects
$1B+
raised by our clients
60%
of projects in Fintech & Enterprise
∞
exceptional user experiences
OUR CORE PRINCIPLE
Will it make sense to our clients and their users?
We ask this vital question every step of the way. With extensive research as our not-so-secret weapon, we always find the right answer.
These research-based answers inspire us to design delightful user experiences and build lucrative products time after time.
Let's Talk Business
OUR GOAL
To build predictably successful products that matter
We believe that designing successful products shouldn't be a game of luck. So we make sure every product we create serves people and benefits businesses. Here is how we do that.
Enhanced brand equity
Reinforced competitive advantage 
Faster time to market
Greater financial results
Higher conversion
Maximized sales & revenues
Substantial cost savings
High customer loyalty 
Better product usability
Elevated user experience
Increased customer satisfaction
OUR DAILY LIFE
Take a sneak peek into the daily life of Artkai
That's us, working and all.
OUR VICTORIES
Awards
Leading review and rating platforms say we are the top development company. We don't mind.
Top 1000 Companies Global 2023
Top Blockchain Company Ukraine 2023
Top UX/UI Designing Companies 2023
Top Javascript Developers 2023
Top NodeJS Developers Kyiv 2023
Top React Native Developer Kyiv 2023
Top ReactJS Developers Kyiv 2023
Top Web3 Developers Ukraine 2023
Top B2B Services Ukraine 2023
WHO WE ARE
Meet the team
A dream team of experts who make meaningful projects happen every day.
Contact Us
Questions about our services or want to request a quote? We're just a message away.