Augmented Reality Tattoo Mobile App
Creating an app that generated 12M+ downloads and getting their team into Y Combinator.

OVERVIEW
About the business
InkHunter is a virtual fitting room for tattoos. The app uses AR to show how a tattoo would look on a body in real-time. The InkHunter team developed a complex AR algorithm and engaged Artkai to help build the final product optimized for a simple yet effective User Experience and onboarding for new users.
OVERVIEW
Project tasks
Сreate a new Visual Identity for the brand and marketing website to support the product
Build a mobile application for iOS and Android
Make an unfamiliar technology easy to use by creating a simple and engaging onboarding process for new users
OVERVIEW
Project team
Team: Art Director, UI/UX designer, 2 Mobile engineers, QA engineer, Project manager, Business analyst.
2
months for discovery and design
8
months for development and QA
Design and development are done in parallel after the research and discovery phase.
OVERVIEW
Tech stack

Kotlin

Swift

Open CV
Get a quote
or free consultation
PROJECT JOURNEY
Product development and functionality
Research phase & Product discovery
Our team was designing intutitive but still nothing like anything at that time app. To ensure a comprehensive, meaningful onboarding, we took a user's hand and put it through every application step. We created a photo tutorial demonstrating the value users were going to unlock.
We created several user flows from scratch and tested them on real users. Ultimately, we chose the one that could make the alien technology easier to understand and use.
We also tested dozens of interactions for activating 3d mode and selected a native toggle-alike switcher.

Intuitive onboarding process
At the start the app asks users to draw a flat-lined emoji-style face, called Square Smile, in the place they are considering getting a tattoo. Then the AR tech uses a phone's camera to position and overlay the chosen sketch.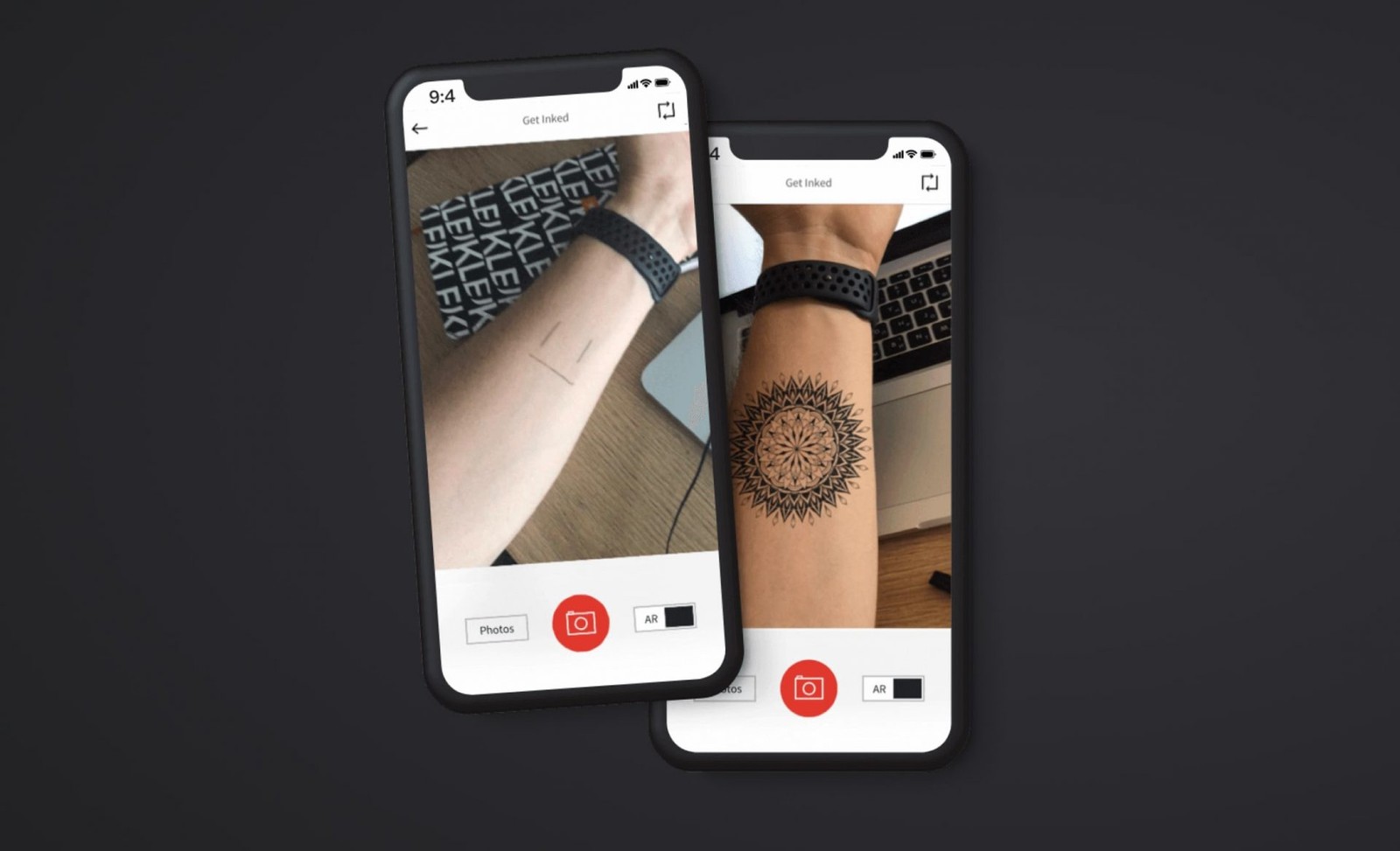 InkHunter. Getting the first drop.
Tattoo Gallery
The app provides a selection of designs by various tattoo artists, including world-famous ones. Users can choose from the gallery as well as upload custom sketches to try them on in real-time.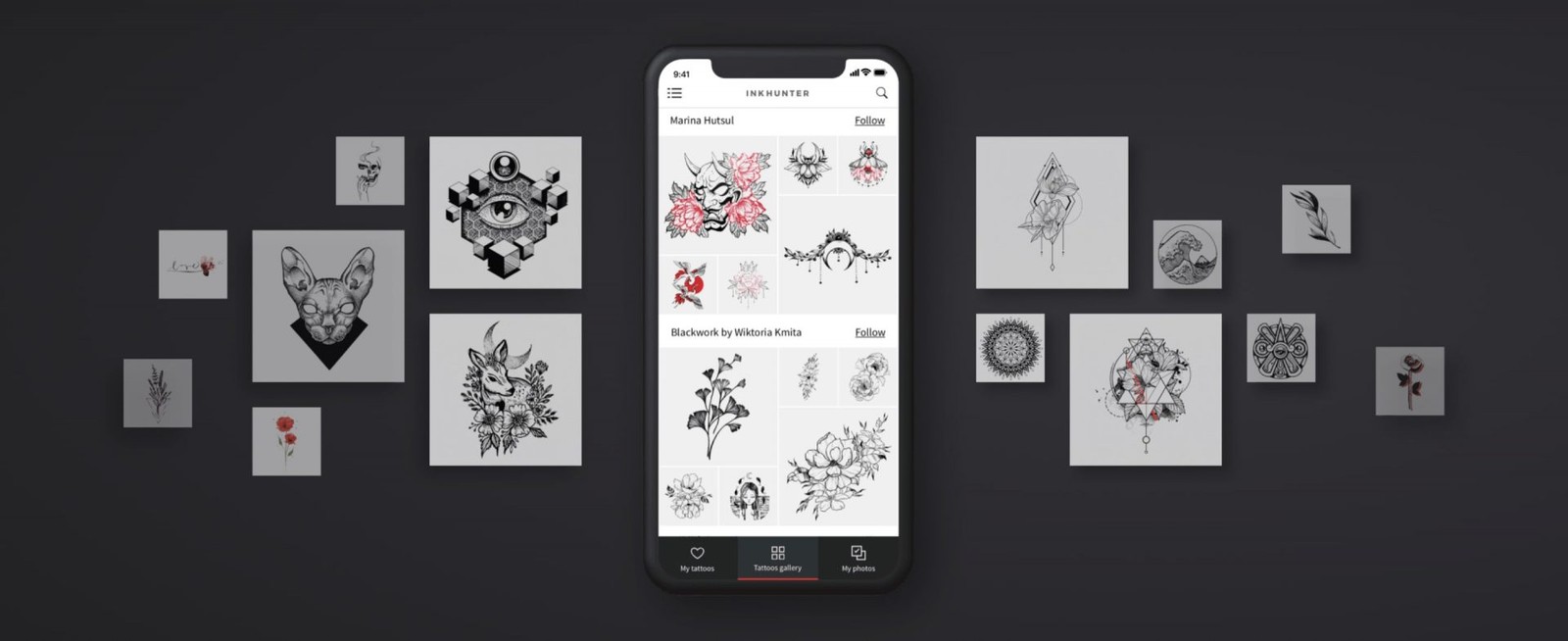 InkHunter. Assessing the options.
Editing and sharing
InkHunter makes it possible to snap a photo of the favourite result for future reference or for sharing with friends. This feature includes filters and editing the image.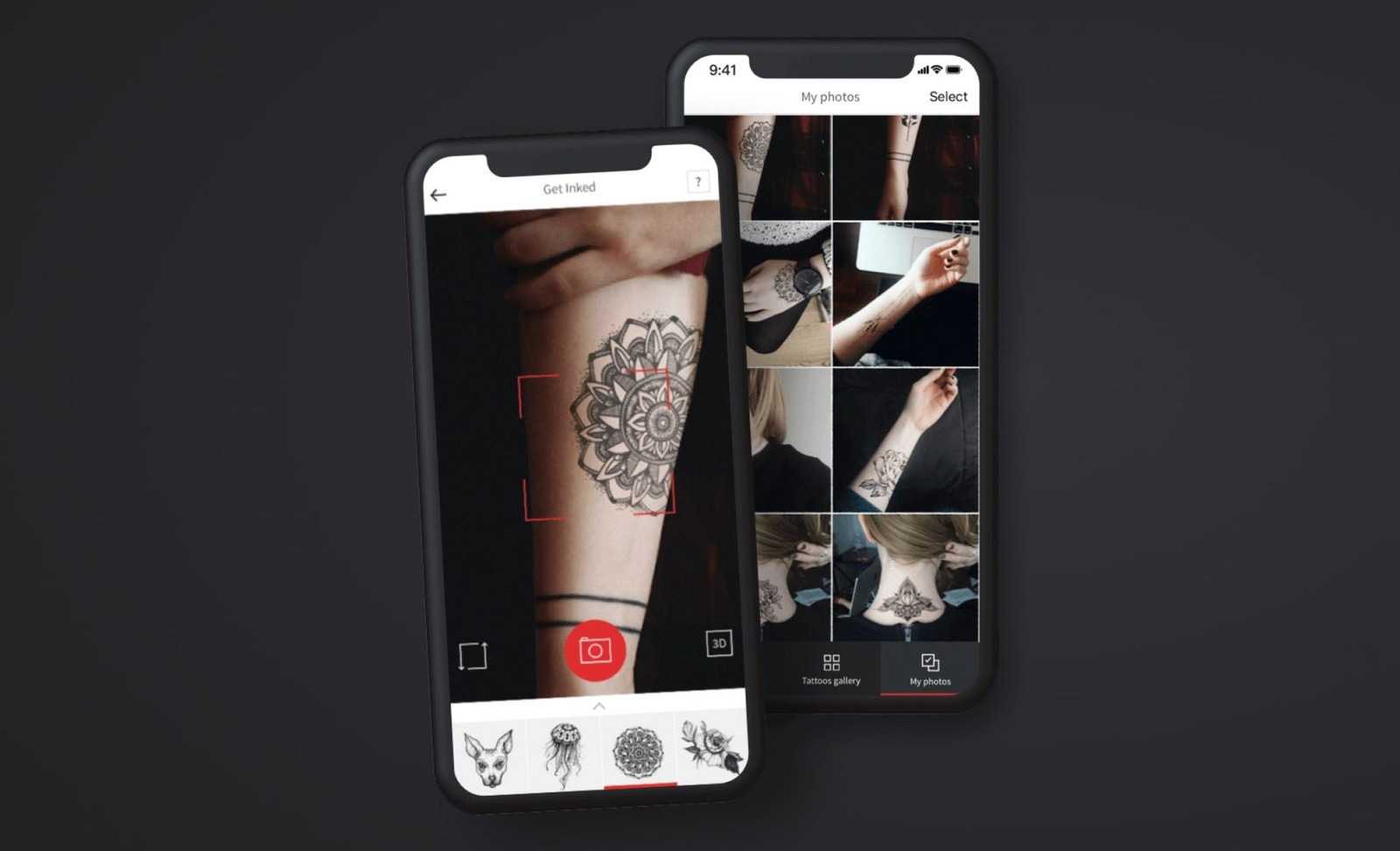 InkHunter. Testing and sharing.
Visual Identity
Since the square smile is the magic element activating the AR technology, it was only logical to use it in the logo.

We made the logo bold, bright yet minimalistic to make it catchy and memorable. Intense black, white and red colors laid the foundation for the visual style of the entire application.

Black is ink, white is paper, and red is a drop of blood.

The website and application also use minimalistic, almost black and white interface with a strong emphasis on content and design.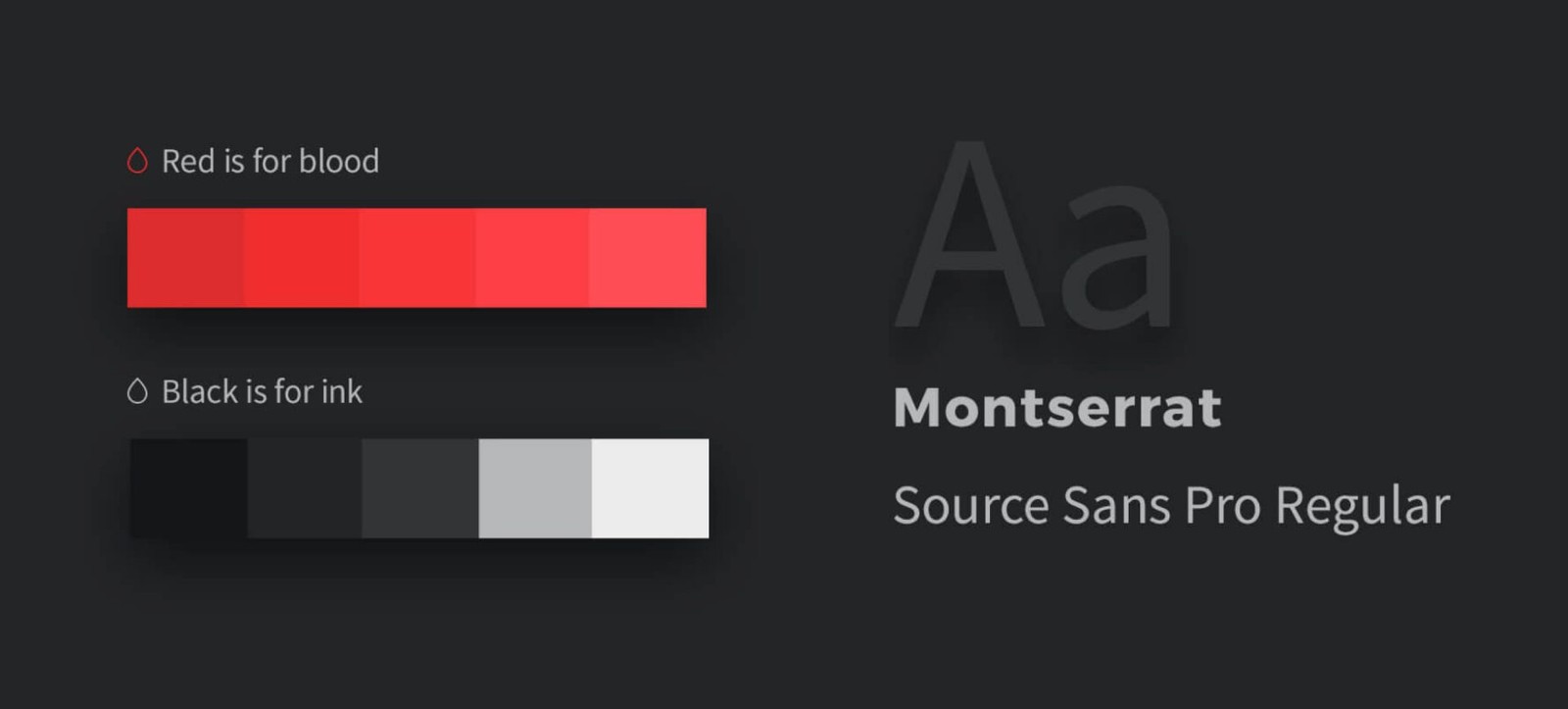 InkHunter. Colors and fonts.
OUTCOME
Outcome
Since its launch, 2016 InkHunter became popular in 40 countries, got the highest retention rate and received massive media coverage in top media, such as TechCrunch, Mashable, Vogue, Cosmopolitan to name a few. The app got Apple's Best of the App Store in 2017 and the InkHunter team was invited to Y Combinator.
4.8
stars as an average user rating
12M+
downloads since launch
100+
honourable mentions in the media
Read More
Explore articles from Artkai - we have lots of stories to tell
Join us to do the best work of your life
Together we advance the human experience through design.
Get the latest news from Artkai
Hand-picked insights from our experts on human-centricity, digitalization trends, and more in one click. No spam, only quality.