ENTRUST US WITH YOUR DEVELOPMENT
Design Sprint Services
Discover the exact user need, eliminate decision paralysis, reduce ambiguity, and save time and resources with Artkai's design sprint services. Unlock your business's digital potential with a tailored design and confidently accelerate
the time-to-market.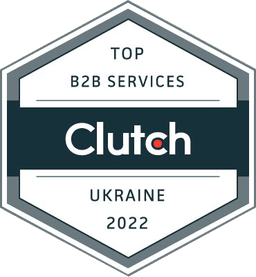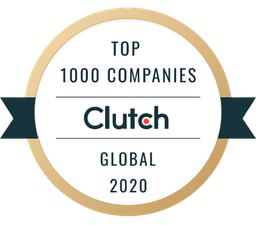 Leading review and rating platforms name us the top development company
OUR SERVICES
When to Use Design
Sprint Services
There are several situations where product design sprint services will come in handy:
Idea Validation
If you have an initial product concept or prototype, conducting a design sprint can validate this idea. By involving users early in the process, you gather valuable feedback, identify potential improvements, and make data-driven decisions to refine and optimize your product before launch.
Early Stage of Product Development
Run a design sprint at the early stage of product development when you have a high-level idea or concept that needs validation and refinement. It helps define the problem, generate potential solutions, and test prototypes with users to gather feedback and insights. You will ensure that you invest resources in a product that meets user needs and aligns with business goals.
Preparing for a Product Launch
If you're preparing to launch a new product or feature, conducting a design sprint will allow you to address any potential design challenges, iterate on your concepts, and refine the user experience before the launch. By incorporating user testing and feedback during the sprint, you ensure that your product has a higher chance of success when it hits the market.
Product Redesign or Enhancement
A design sprint provides a fresh perspective when redesigning or enhancing an existing product or feature. You will identify pain points, explore innovative solutions, and test prototypes with real users to gather feedback and insights for informed design decisions.
Addressing Usability Issues
Address the concerns of usability issues or receiving negative user feedback. Through user research and testing, a product design sprint will help gain insights into the pain points and frustrations users are experiencing. The sprint process enables you to generate ideas and implement changes that improve your product's usability and overall user experience.
Innovation and Ideation
A design sprint is highly valuable when you're looking to foster innovation and generate new ideas for your product. It provides a structured framework for ideation, collaboration, and rapid prototyping. Leverage diverse perspectives to explore innovative solutions and generate fresh ideas by bringing together cross-functional teams.
OUR BENEFITS
Our Product Design Sprint Process
We approach design sprints in several stages, ensuring quality work at every step.
Understand and Define
Artkai starts the product design sprint by understanding your solution's goals, target audience, and desired outcomes. Our team gathers information, conducts research, and identifies the main challenges and opportunities for better design solutions, all to define a specific problem statement or challenge to address. We set clear goals and objectives for the sprint and establish the success criteria.
Ideate
The ideation stage focuses on generating various ideas and potential solutions. Team members engage in brainstorming sessions, sketching, and sharing their perspectives. This stage encourages creativity and the exploration of diverse possibilities.
Decide
After generating numerous ideas, the Artkai team moves into the decision-making phase. We review and evaluate the different concepts, considering feasibility, impact, and alignment with the project goals. Through discussions and voting, the team selects the most promising ideas to pursue further.
Prototype
This is when our team transforms the selected ideas into tangible prototypes. We create low-fidelity prototypes that represent the key features or interactions of the product. These prototypes serve as a starting point for testing and gathering user feedback.
Test
The prototypes are presented to users or target audience members for testing and feedback. Our team conducts their management, as well as observes and collects insights on how users interact with the prototypes, what works well, and what needs improvement. This stage provides valuable user feedback to inform future iterations.
Iterate
As a design sprint agency, we refine and iterate on the prototypes based on the feedback received during testing. The responsible team makes the necessary adjustments, incorporating user insights and addressing identified pain points. This iterative process helps enhance the design and user experience.
Light
$19,000
Raise money for MVP
Pro
$25,000
Test idea with real users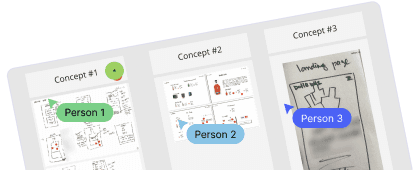 Co-creation workshop concepts
Two teams work together on 4 hours workshop to process core problems and come up with solutions.
Interactive prototype
Ready to test or pitch clickable Figma prototype of the most important or controversial product's functionalities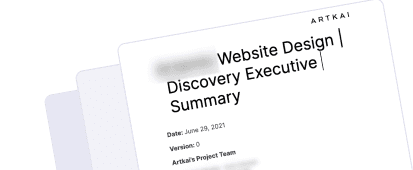 Workshop Executive Summary
Get an overview of the key elements and outcomes of a workshop in one document.
Pitch Deck design
We'll design a pitch deck for you, so you can easily convince your investors that your product is worth investing in.
Usability testing videos
We'll record all the usability testing sessions with users and pass to you.
OUR CLIENTS SAY
Feedback is breakfast of champions
Being a part of 100+ challenging projects is inspiring for us. Check out what our customers say about us.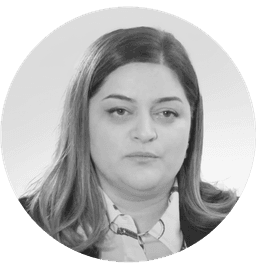 Ketevan Kakheli & Ekaterine Begiashvili
Head of Electronic Banking Service Unit
"Together with their team of experts, we were able to find an improved solution"

Wim Geeroms
Product Owner, Automotive Marketplace
"Artkai's team delivered excellent quality and professionalism. I would recommend them to entrepreneurs and established businesses alike!"

Jens Martinsen
CEO at TestHub
"We had a discovery phase with Artkai. I highly recommend them for this learning step to everyone who wants to gain more in the long run!"

Judah Musick
CEO, Tagible / Chief Innovation Officer at Red Rocks
"I've worked with many design and development companies, and I can honestly recommend Artkai above all of them."

Josh Bicknell
Co-Founder & CEO at Balloon Ventures
"The value for money is incredible. Artkai did a great job, and I'd recommend anyone who needs design or development work to look at them."

Emilio Lando
Chief Product Officer at Adverty
"Working with Artkai has been a pleasure. The team is professional, easy to collaborate with, and delivers great results."
our results
Deliverables
The outcomes that our clients achieve by collaborating with our organization.
Research
Desk Research / Domain Analysis
Setting up initial research and shaping documentation. We identify a specific long-term goal, including success metrics for internal alignment, and start the research.

Research-based recommendations
Based on the research analysis, you will get clear yes/no answers to the questions you started the sprint with. The report includes recommended next steps based on the amount of effort/impact to allocate.
Scoping
An in-depth, detailed executive summary PDF with the findings and results and recommendations on how to proceed.
Design concept / Clickable prototype
A high-fidelity interactive prototype, tested by real users (incl. design files and access to user test videos).
User testing results report
Producing a report that summarizes the findings and insights gathered from user testing sessions conducted during the sprint.
HOW WE WORK
Our Collaboration Models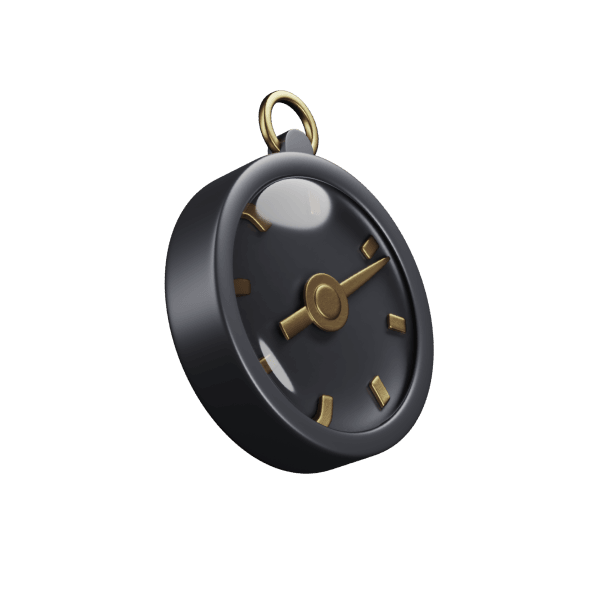 Time & Material
That's the most affordable and flexible model for companies wishing to close some minor technical tasks. You only pay the staff's hourly rates and can get an experienced Artkai coder, designer, or tester on board for a few days to resolve a challenge.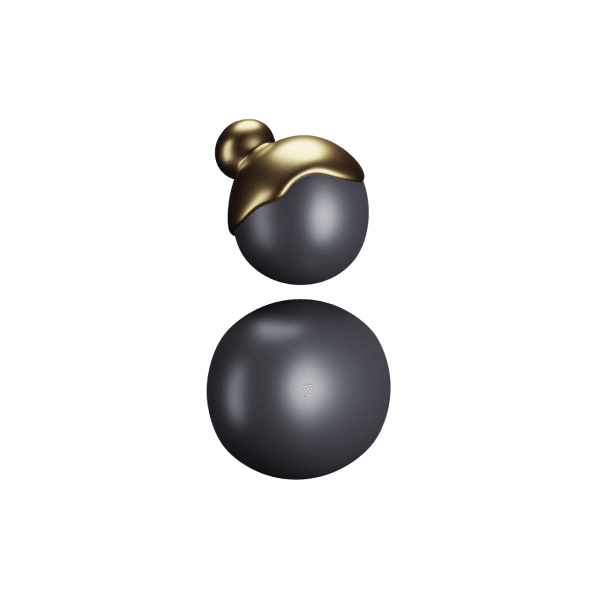 Dedicated Team
If you have larger tasks for us or experience a tech stack gap in your company, it's reasonable to consider the dedicated team's recruitment. A separate team is compiled at Artkai in line with your project needs to work together with your in-house staff and solve the tasks at hand.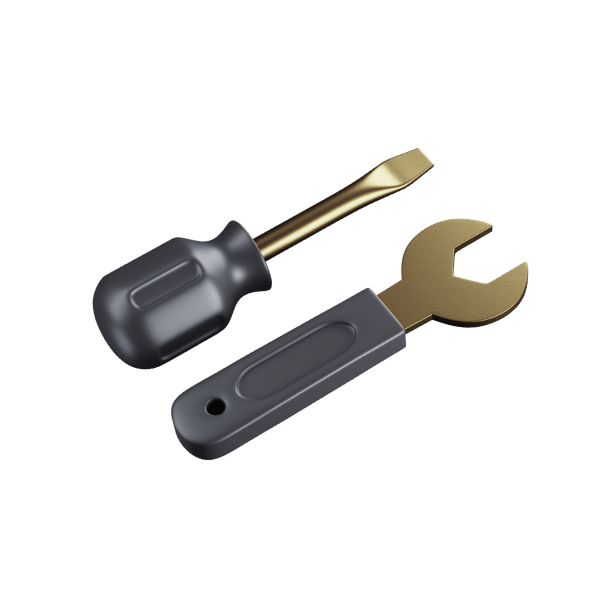 Project-Based Work
Outsource the entire project to us our design sprint agency. Project-based arrangements give full responsibility for project management and tracking to the Artkai team, allowing you to focus on the core business activities. 
OUR VICTORIES
Awards & Recognition
Leading review and rating platforms say we are the top development company. We don't mind.
Top 1000 Companies Global 2023
Top Blockchain Company Ukraine 2023
Top UX/UI Designing Companies 2023
Top Javascript Developers 2023
Top NodeJS Developers Kyiv 2023
Top React Native Developer Kyiv 2023
Top ReactJS Developers Kyiv 2023
Top Web3 Developers Ukraine 2023
Top B2B Services Ukraine 2023
OUR CASE STUDIES
Projects that make sense
We are proud to make projects that are used by dozens of millions of people, recognized by Apple, Y-Combinator, Forbes and got more than half a billion of funding.
View all works
RESOURCES
Latest Insights
Based on years of experience in multiple industries and deep understanding of business needs.
View all materials
OUR BENEFITS
Why Choose Artkai for Product Design Services? 
We always handle every project with care and guarantee deep involvement of all team members. No stress, no mess! Artkai team plans thoroughly, develops efficiently, and delivers easily due to great communication, Agile methodology and personalized approach to each client.
Mature workflow
We always handle every project with care and guarantee deep involvement of all team members. No stress, no mess! Artkai team plans thoroughly, develops efficiently, and delivers easily due to great communication, Agile methodology and personalized approach to each client.
Top 5%
UX & Engineering Talents
Turn all your bold ideas and innovative vision into reality with our talented design and engineering experts. We wrap high-quality code into a trendy and user-friendly design to impress even the most demanding users.
Accurate Estimations
& Predictable Delivery
Get no more unpleasant surprises, project delays or cost overruns! With our team everything always goes smoothly and according to plan. We set realistic timelines and provide accurate estimations, so that you can allocate all resources effectively and mitigate many development risks.
Easy & Quick Team Scaling
Scale-up efficiently and boost your product development together with Artkai team. Our collaborative skills are just iconic! You will get access to a wide pool of tech talents and high-class designers who will cover all development gaps in your in-house team.
Legal and Financial Guarantees
When partnering with Artkai, you never get into legal or financial hassle or problems. We offer contracts for companies within the U.S. and UK jurisdiction and manage all payments through our official payment channels for transparent reporting and taxation.
Cross-Platform Expertise
Build intuitive and feature-rich cross-platform solutions with Artkai to reach out to a wider audience and power up your business. We use advanced technologies and tools to deliver apps that provide native-like experience and work seamlessly across multiple devices and platforms.
WHAT TO KNOW
Questions that make sense
Contact Us
Questions about our services or want to request a quote? We're just a message away.