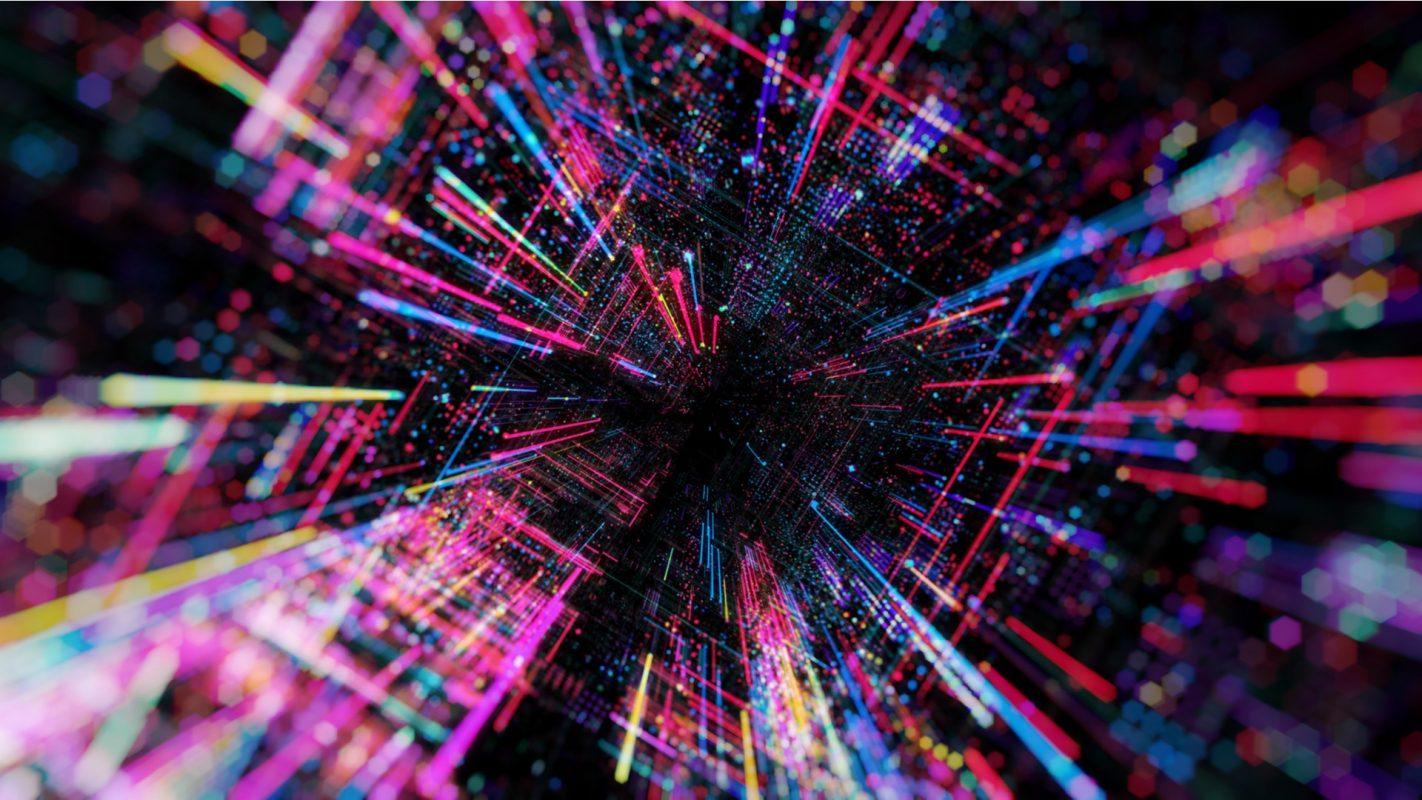 Trends That Fuel Fintech Digital Transformation In 2023
The fintech market is to increase at a CAGR of 20.3% — from $110.57 billion in 2020 to $698.48 billion in 2030. Digital transformation drives the application of recent technical developments to goods and services in the financial sector. These innovations enhance and automate the provision of financial services, changing the user experience.
Emerging technologies such as artificial intelligence, big data, and blockchain are set to make their collective presence felt within the fintech landscape in 2023. Despite evident and accelerating growth, the industry's shifting mindset has led to new business needs, such as hyper clouds or cybersecurity initiatives. 
How is 2023 shaping up for the future's digital transformation efforts? 
Meanwhile, the market for digital transformation is anticipated to grow at a CAGR of 22.7% and reach $3,294 billion by 2025. With such massive investments in the digital transformation landscape ready for 2023, we're set for another significant year of fresh innovations and emerging trends. 
This article will review the driving forces for fintech digital transformation, discuss how the industry's digital transformation makes SMEs efficient, and list the critical fintech trends to watch in 2023.
Artkai constantly monitors the latest trends in fintech development and uses them for the digital transformation of banks and other fintech projects, such as ProCredit Georgia, Coinloan, and DNA Payments.
What Is Fintech?
Fintech refers to the intersection between the financial services sector and technological advancements like big data, digital currencies, the cloud, and mobile payments. The fintech sector must be ready to provide goods and services tailored to its clients' demands. Those flexible enough to adjust to changing market conditions will be successful in the years.
Artkai is a fintech software development company that creates value-driven solutions. Our clients achieve measurable improvements in their financial services' quality and effectiveness through cutting-edge fintech products built by the Artkai team. Working with our fintech app developers can help you reach a new level of client satisfaction and commercial success.  
Coinloan is an example of a thriving fintech platform built by the Artkai team. The client challenged Artkai to create a web-based P2P lending platform with a modern cryptocurrency-related aesthetics. Thus, we've built a solution for digital assets-backed loans with a straightforward, secure user interface and appealing marketing website. As a result, the number of active users on the platform has exceeded 100,000.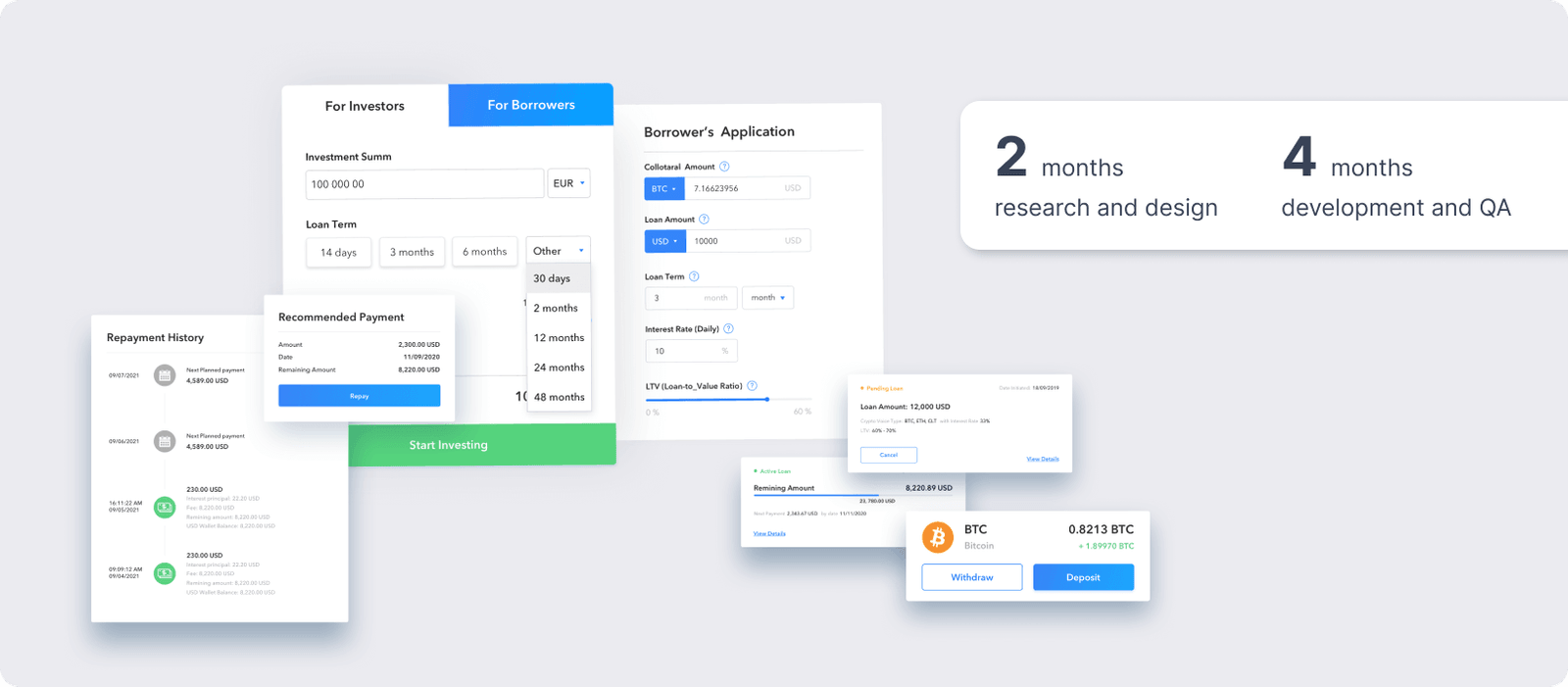 Read more on how to build a perfect fintech product in 2023 in our blog. 
What's Driving The Fintech Digital Transformation
Several forces drive digital transformation in the fintech sector. Let's examine the significant factors impacting the industry. 
Digital Transformation of the Global Economy
The first is the digital transformation of the world economy. According to the Brookings Institution research, the economic paradigm shifts as the product and factor markets, business and work drastically change the new technology. The boundaries of the digital revolution are being pushed by the most recent developments in artificial intelligence and associated technologies.
New business models emerge as more individuals run businesses online. It is the perfect time for the banking sector to create cutting-edge products and services to meet the demands of online buyers.
Increase in the Use of Mobile Devices
The number of mobile users worldwide has reached 7.26 billion in 2022, and predictions indicate that number will likely increase to 7.49 billion by 2025.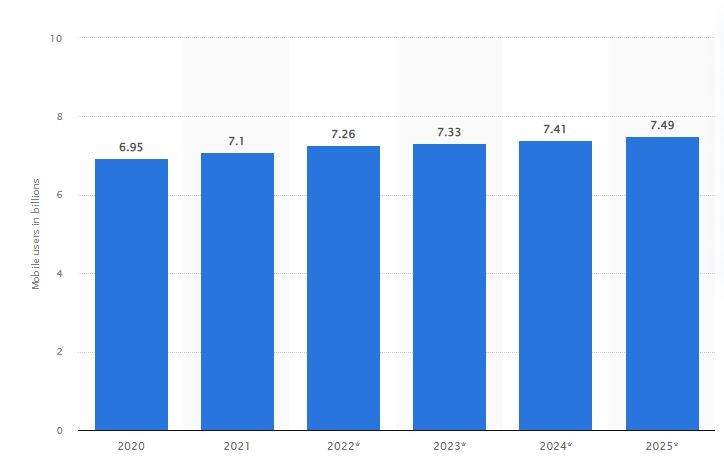 Image source: Statista
Increased use of smartphones and other mobile devices has raised the demand for fintech solutions developed for mobile platforms. 
Mobile solutions for financial services give fintech companies an advantage over conventional financial institutions. They may create cutting-edge mobile applications and other products that meet the requirements of contemporary clients and disrupt legacy systems.
How Is Fintech Digital Transformation Making SMEs Efficient?
Digital finance initiatives help financial organizations to stay up with the pace of current innovation, remain competitive in the market, and satisfy customer needs. With that in mind, here are the main advantages of digital transformation in financial services.
More Flexibility in Lending
Most legacy systems' operations are neither automated nor paperless, which makes them more expensive and less flexible. For these reasons, traditional lending strategies have proven inefficient and unable to scale. Such inflexibility hinders SMEs' ability to make money in the current system.
This is where a cloud-based financing strategy comes into play. The development of an application programming interface (API) that will work smoothly with asset management systems and offer a long-lasting digital model that can power a well-thought-out loan solution.
Leveraging Digital Fintech Products
Digital payment platforms, digital wallets, and credit cards have become commonplace in recent years, accelerating the rate of digital platform acquisition. Furthermore, SMEs and enterprises worldwide have benefited from the digital earnings and loans offered by easy, quick, and secure fintech solutions supported by reliable infrastructure operations. 
The fintech sector is well-positioned to benefit from digital transformation. Rising consumer awareness and SMEs considering digital finance solutions to power their financial operations contribute to it.
Data Processing For Operational Efficiency
Financial consultants can readily access consumer data and obtain their approval. Cutting-edge capabilities of digital lending platforms (for instance, video- or social security-based and personal identification verification) enable that while increasing operational efficiency. 
Outsourcing Data Analytics services help to achieve better client portfolio comprehension and or improve credit processing. Another essential application of data processing is tracking customer behavior for analyzing potential fraud and detecting fraudulent activity.
Simplifying Complexities
Today's highly competitive financial environment requires safe and efficient online operations and an effortless user experience. The digital revolution in financial services has moved the needle in making online financial services extremely user-friendly.  
In addition to streamlining the financial industry's complexity, advanced digital technologies make operations more straightforward. For instance, a fintech application with plenty of features can be used for many things, automate procedures, and improve the user experience simultaneously. 
Fintech Trends That Will Play A Key Role In 2023
Digital transformation and emerging technological advancement constantly disrupt the fintech sector landscape. To stay on track, fintech companies need to keep up with innovations in the industry. Let's grasp the most current fintech trends that will come into play this year. 
Rise of Digital-Ready Banks
2023 will see fewer users accessing brick-and-mortar banks, instead opting to manage their finances in a digital ecosystem. Offering customers the chance to leverage P2P transfers, contactless credit transactions for free, global payments, and even the opportunity to purchase and exchange cryptocurrencies like Bitcoin and Ethereum will significantly appeal to the financial sector in a wholly digital age. 
Digital transformation is making brick-and-mortar banks redundant in the 21st century. In an interconnected world, increasingly fewer people need to physically visit a bank, scribble through paperwork, and queue up. It leads to more digital-only banks cropping up worldwide – a trend that's likely to accelerate further in the coming years. 
According to Mind Inventory, visits to banks have dropped 36% between 2017 and 2022 due to the prevalence of digital-only banks and improving online customer experience models. Further benefits to customers include infeasible cost-management services, faster bill payments, reset pins from home, real-time analytics, and quicker financial management. 
While it's possible for users to simply use their mobile devices to manage finances, the arrival of cryptocurrencies and digital wallets has offered a glimpse into a fully digital and decentralized future. Digital currency and hot and cold wallets enable storing assets and digital coins like bitcoin within an encrypted offline memory stick before taking them back online to send and receive currency. 
Artkai champions the development of digital banking ecosystems to make the seismic shift from brick-and-mortar banking toward online solutions seamless. By creating a digital banking ecosystem of web and mobile applications, online services, and ATMs, Artkai has established an international infrastructure for ProCredit Bank that spanned 13 countries.
To facilitate such a task, we conducted large-scale research that expanded to interviews with both the bank's employees and clients and numerous discussions with ProCredit's IT department. At Artkai, we split the design process into clear steps. This way, the team could proceed smoothly, and the client could enjoy the efficient implementation. 
Growth of Peer-To-Peer Payments
Peer-to-peer (P2P) payments have seen a rise in popularity in recent years. Forward-thinking fintech businesses created many quick and easy options to send money online to friends and family. Customers are comfortable with online transactions (they've increased more than ever), fueling the adoption of fintech applications like Venmo, PayPal, CashApp, and Zelle.
Fintech businesses reimagine how customers send and receive money. No wonder they quickly get their share away from established financial institutions, changing the industry landscape.
The Growth of Online Lending
The expansion of internet financing results from digital change. Lenders can contact more customers through digital channels and provide them with quicker and simpler loan approvals. Lenders' time to approve a loan can be cut in half by digitizing their procedures. Borrowers have another advantage, as the ease of the online process lets them finish the entire process anywhere.
The Expansion of Fintech Into New Markets
The fintech sector is rapidly growing into new markets. Fintech companies can reach more customers and businesses than ever by providing cutting-edge online lending platforms and other digital services. As more people learn about the advantages of using fintech services, this expansion is assisting in the growth of the fintech industry.
Growing Enterprise Agility
The ability of a business to expand its agility has emerged as a significant industry trend due to the lessons learned from the previous financial crisis. For financial firms to continuously progress and improve, which is the foundation of agility, they need quick, dependable access to expanding amounts of information without installing time-consuming manual labor processes.
Big Data For Driving Innovation
The banking sector has already acknowledged the promise of big data analytics. Banks and financial institutions are developing innovative ways to sell their products and leverage big data to provide more individualized services to their clients. 
One of the most crucial uses for the vast volumes of consumer data in the fintech sector will be to train machine learning algorithms that will automate their processes and free up staff members' time.
The Use of API Portals In Fintech
Fintech organizations can connect to various suppliers by using an API portal, which makes it simpler for them to get up and running quickly. Companies can access financial data securely through API portals. Thus, they expedite data processing for mobile banking, peer-to-peer payments, and loan processing.
The fintech sector needs the best solutions when it comes to security. Every day, they work with people's financial information. Protecting that sensitive information is a crucial function of API gateways. They expedite data processing and give businesses a safe means to access and store financial data. Therefore, API portals are vital for the fintech sector's digital transformation strategy.
New Horizons Offered By Blockchain
Blockchain already forms an intrinsic part of fintech. Its lightning-fast payments, global reach, and relatively low processing fees make the distributed ledgers of blockchain unignorable in the coming years. However, 2023 won't be the year for smart contracts and decentralized finance to enter the mainstream. Although, the coming months seem set to see a ramping up of the accommodation of blockchain technology. 
Blockchain-as-a-Service (BaaS) is also set to accelerate rapidly over the coming 12 months. According to Fortune Business Insights, the BaaS will grow to $25 billion by 2027 – a huge increase on its $1.9 billion valuation in 2019. In a nutshell, BaaS is a cloud-based service that allows users to build digital products through blockchain. 
Artkai has long expected the significant growth of blockchain and its impact on the future of fintech. That's why we've worked on creating user experience models that can simplify the complexity of blockchain projects. Through Artkai's time-tested UX/UI audit and analytics services, we aim to make elaborate projects built on complex emerging technologies both simple to use and straightforward to track.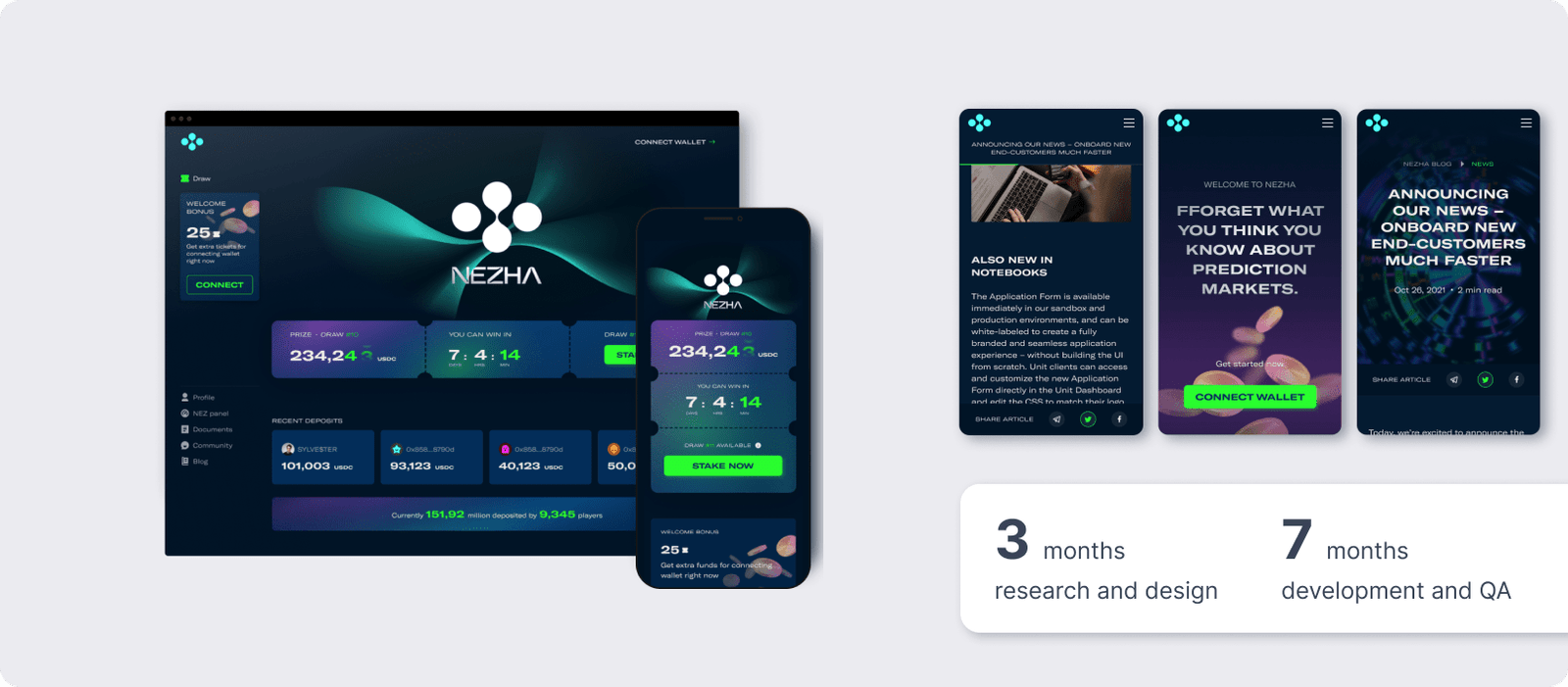 We're ready to embrace the future with our vast expertise of over 30 fintech projects emanating from banking and investment capital to capital markets and wealth management. Our experts are well prepared to handle the most diverse functions and digital technology while optimizing them. 

Read how to choose the best blockchain ecosystem for your app in our blog.
5G and Accelerated Digital Communication
It's no secret that the future of fintech will hinge on interconnectivity. Still, customers' thirst for better-connected devices is leading to more demand for lighter, smaller, more versatile approaches for managing finance on the go. Instead of carrying several devices, customers crave hybrid solutions like folding smartphones that can display larger screens on the go to help users make more informed decisions regarding their finances. 
The interconnectivity offered by 5G means that users worldwide can always be seconds away from managing their finances, regardless of their device. Once again, this is a trend that Artkai has been embracing in recent years through its industry-beating direct banking interfaces. 
Through developing cross-functional direct banking solutions, Artkai has aided clients in transforming their business models to facilitate the widespread switch from physical banking to online banking. The world is getting more ready to rely on various digital devices to perform vital day-to-day tasks. Artkai's direct banking approaches aim at universal and helpful solutions. They ensure that users can keep in touch with their finances no matter where and how they access their digital banking. 
Because Artkai knows how vital it is to cover each digital transformation track a business can choose, we also developed a dedicated mobile app for ProCredit Bank's customers to access their finances in a simplified but efficient manner. The future will be built not only on interconnectivity but convenience. At Artkai, our solutions ensure that our innovations are accessible to everyone. 
The Democratization of AI
In recent years, we have seen accelerated democratization of AI and big data. Companies, governments, and other agencies must develop efficient remote work solutions. Big data, AI, and machine learning are the key tools that countless operations turned to. This emerging trend will accelerate into 2023 and look to expand towards solving more global challenges facing various markets efficiently and at scale.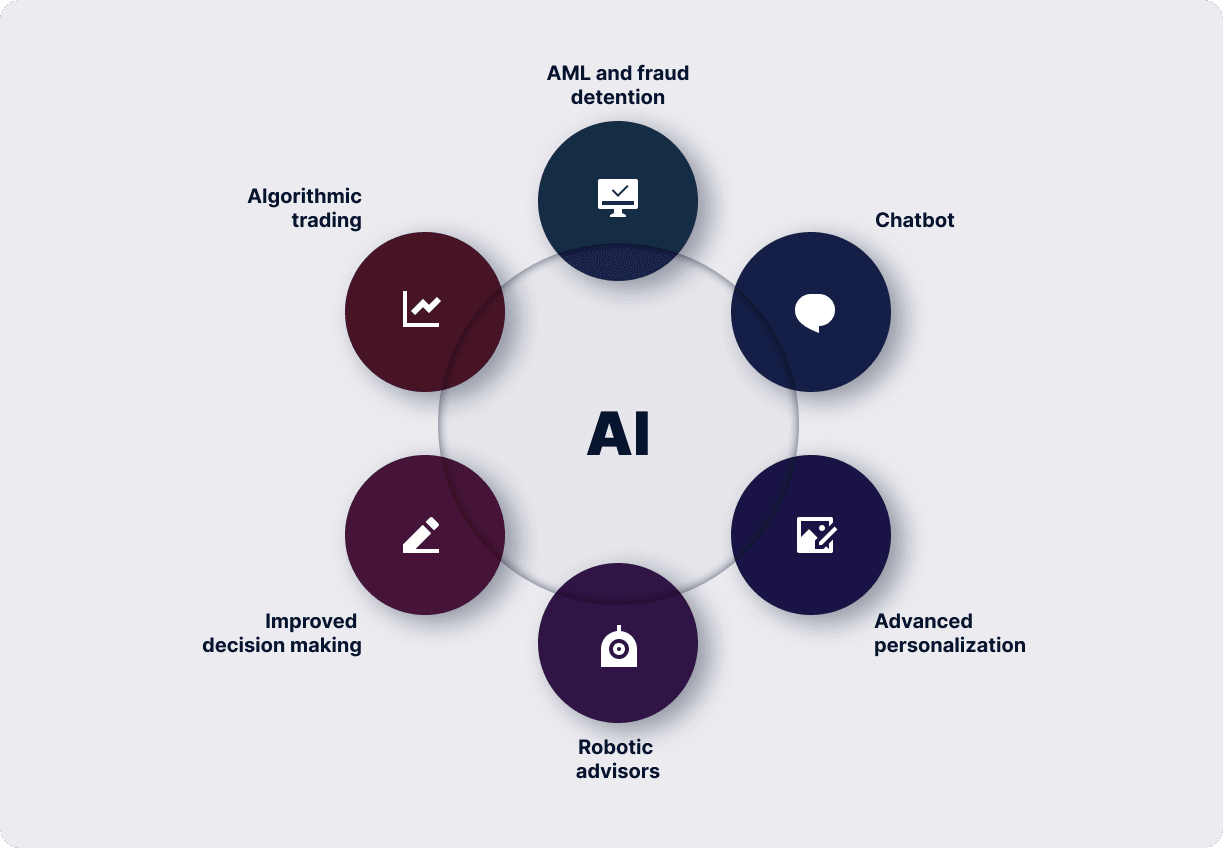 The proliferation of AI will heavily affect our daily lives, from our shopping to the food we consume, how we hire, and how we digest entertainment. Fundamentally, it will be driven by huge volumes of data that rely on powerful computing capabilities. AI will still require monitoring to ensure that we use it for positive purposes, and it will be a joint effort of government and industry. 
However, there's little doubt that it will grow rapidly. Users will see this scaling process occur faster now that resources are progressively becoming cheaper and more available for businesses everywhere. 
Mass Migration To Hybrid Cloud
Hybrid cloud technology will offer businesses even more flexibility to scale up and down as they wish in 2023. Banks may find it particularly effective if they need to rapidly utilize servers to accommodate a spike in customer interactions and logins while mitigating the risk of overspending where customer traffic is far lower. 
The hybrid cloud offers instantaneous and lasting flexibility that can help financial institutions – or just about any business, for that matter – to adapt to changing conditions and customer needs continually. The hybrid cloud is set to become a focal point of 2023 because the technology has far-reaching benefits that have already been proven to help financial institutions.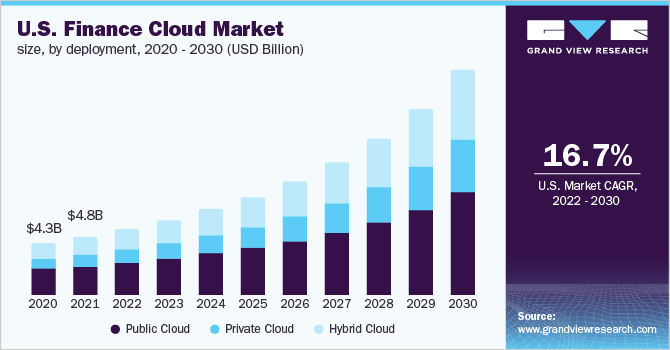 Notably, the hybrid cloud is a cost-effective solution that helps banks scale their data needs in real-time. Naturally, it lets institutions avoid paying for unused capacities. The service also makes the process of banking more efficient. The hybrid cloud allows banks to move digital resources where they're needed much faster – allowing them to respond to the changing demands of customers effectively. 
The hybrid cloud also represents a hugely innovative advancement for organizations because it's not limited to specific geographical locations or even one organization. It's also fundamentally safer than alternate solutions. Security threats can change regularly, and the hybrid cloud offers banks access to tools like AI that can effectively identify and nullify potential online threats.

Although the hybrid cloud is set to become a key trend in 2023, some businesses are seeing positive results already. Westpac, an Australian banking giant, migrated its services and adopted a cloud approach in a bid to boost its customer service solutions. The switch helped the bank significantly reduce the time it took to set up new applications from some 19 days to only 3 to 5 days – it also saw a reduction of over 30% in set-up costs. 
Operational Efficiency Through RPA
Financial institutions are pressured to lower costs, and boost investment returns and productivity. RPA, its rescuer, is already increasing efficiency and output across the board. Robotic process automation or RPA is a business process automation technology based on metaphorical software works or artificial intelligence and digital workers. 
RPA streamlines businesses by automating time-consuming, repetitive office tasks that are usually completed by bank personnel. Also, it aids in reducing frequent mistakes and inefficiencies.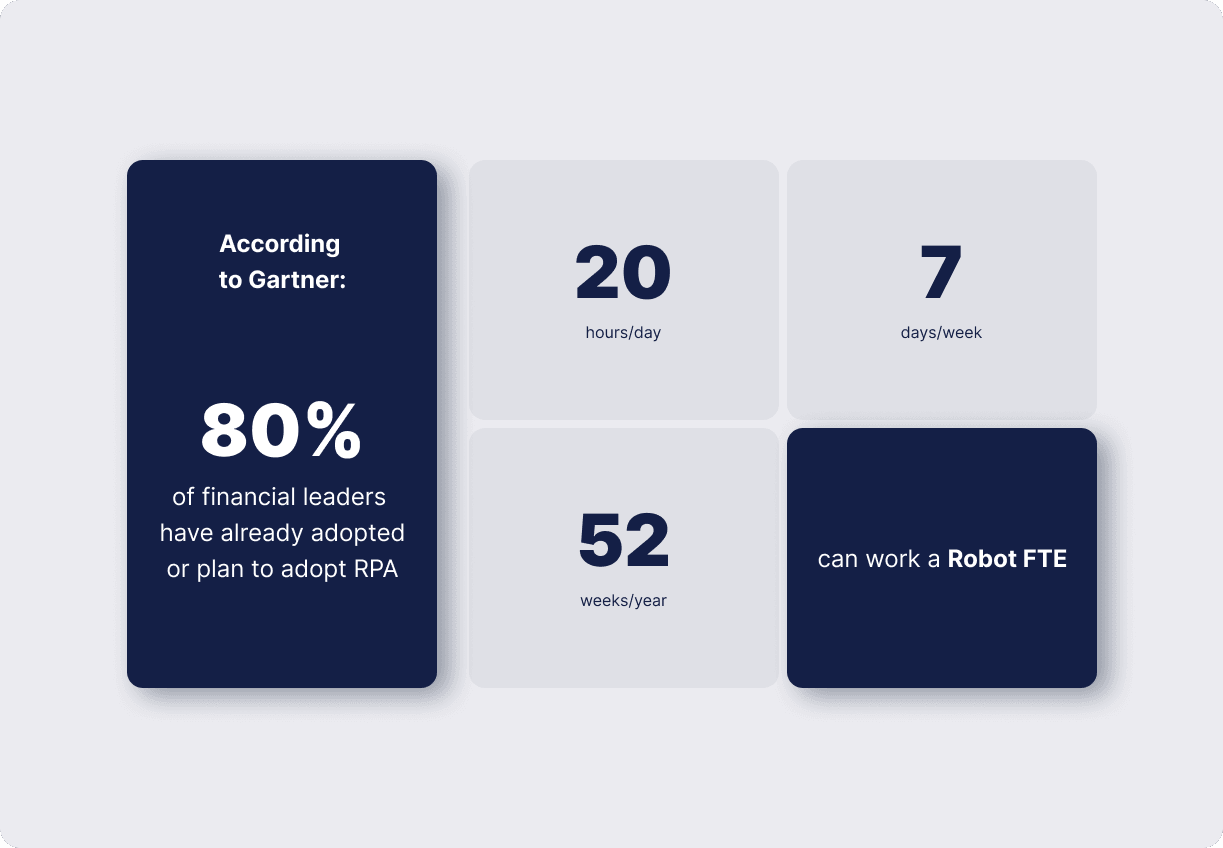 Mobile-First And Mobile-Only Banks
Due to the widespread use of smartphones daily, bank clients are increasingly choosing mobile banking for standard banking services like instant transfers, shared payments, and electronic bill payments. According to Deloitte, 84% of customers utilize online banking, and 72% access their primary bank through mobile applications. 
Consumers are prepared for a higher level of mobile advancements from their banks. It's a very encouraging trend that many customers already routinely engage with digital banking channels. Even while slightly more banking customers utilize branches and ATMs, the internet and mobile channels are not far behind.
What's more, across all generations and nations, more people use digital channels than physical ones like branches and ATMs. This allows banks to enhance their mobile products and boost consumer engagement.
Buy Now Pay Later (BNPL) Services
Until recently, only those with access to credit cards could use the EMI model to buy things just a few years ago. EMI stands for equated monthly installments. They are fixed payments a borrower makes to a lender on a specific day each month.
Some fintech organizations gradually began to offer EMI choices for debit cards as well. Then, this was expanded to include the Buy Now Pay Later model. Online shoppers could make a payment one month from now or pay in several installments when completing a purchase. 
Buy Now Pay Later online services became possible through AI-driven fintech applications. The BNPL model became quite successful thanks to its simplicity and automation. Currently, it is the first-choice credit option for many online buyers, and this trend will remain throughout 2023.
How Is Artkai Helping Banks To Digitalize Their Businesses?
Artkai has helped clients alter their business models to enable the widespread transition from traditional banking to online banking by creating cross-functional direct banking solutions. We have made tremendous progress in creating digital banking ecosystems that anticipate the radical move away from traditional brick-and-mortar banking toward online solutions. 
Artkai's direct banking approaches are an internationally comprehensive solution to ensure that users can stay in touch with their finances no matter where and how they are accessing their digital banking in a world that is becoming more prepared to rely on their various digital devices to perform essential day-to-day tasks. Our intelligent banking ecosystems cover all potential paths for a bank to begin its digital transformation. 
Internet Banking App for ProCredit Georgia
Our client wanted to digitalize ProCredit bank entirely. Creating an app ought to have reduced the workload on personnel at physical branches and contact centers and highlighted ProCredit's financial consulting offerings. The goal was to make existing capabilities more approachable and user-friendly by enabling bank customers to register for and use new services online.
Our team conducted a wide range of research projects, including multiple talks with ProCredit's IT department and interviews with both bank clients and employees. We segmented the design effort into its component sections with distinct milestones for progression, which made the client's implementation easier. Artkai revamped the mobile banking app and created web banking with a dashboard and quick access navigation.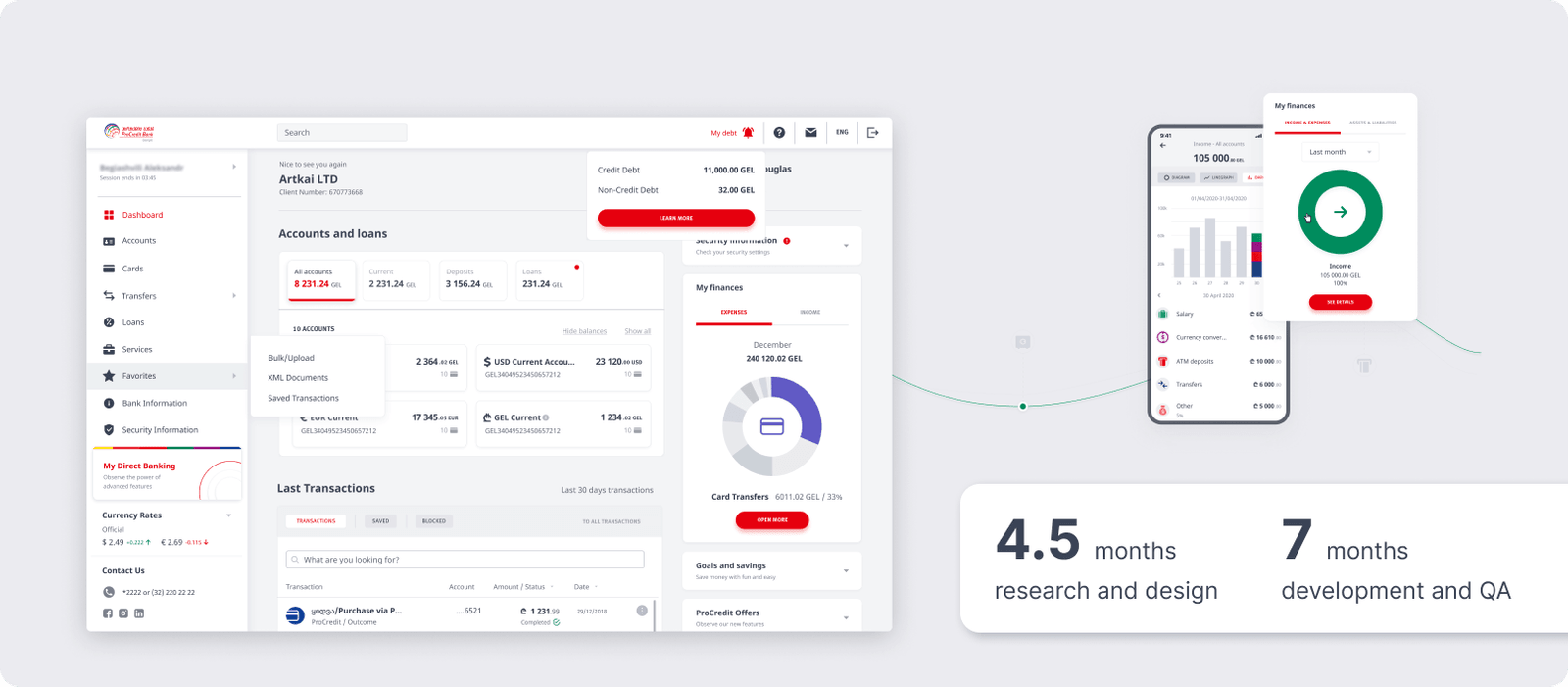 Our efforts had notable outcomes for the client:
Online access to banking services has reached 99 percent.
Transferring money online or through a mobile banking app takes only half as long.
Via a mobile banking app, banning a card now happens 60% faster.
The mobile app logs events twice as quickly as the previous version.
DNA Payments: An Intelligent Payment Ecosystem
One of the largest omnichannel payments firms in the UK and the EU, DNA Payments Group, contacted the Artkai team and asked us to rebuild their present interface. The website needed to be totally redesigned to be useful for current users and attract new ones so businesses could expand and earn more money.
Our team revamped key components of the portal, which had a big impact on the outcomes. By the end of 2022, DNA Payments served over 65,000 merchants, aiming to rank as the fourth-largest payment provider in the UK. After the redesign, the portal offers quick, secure, and simple-to-use payment options for every location, both online and offline. With 100,000 terminals and checkout pages, £900,000,000 is handled each month.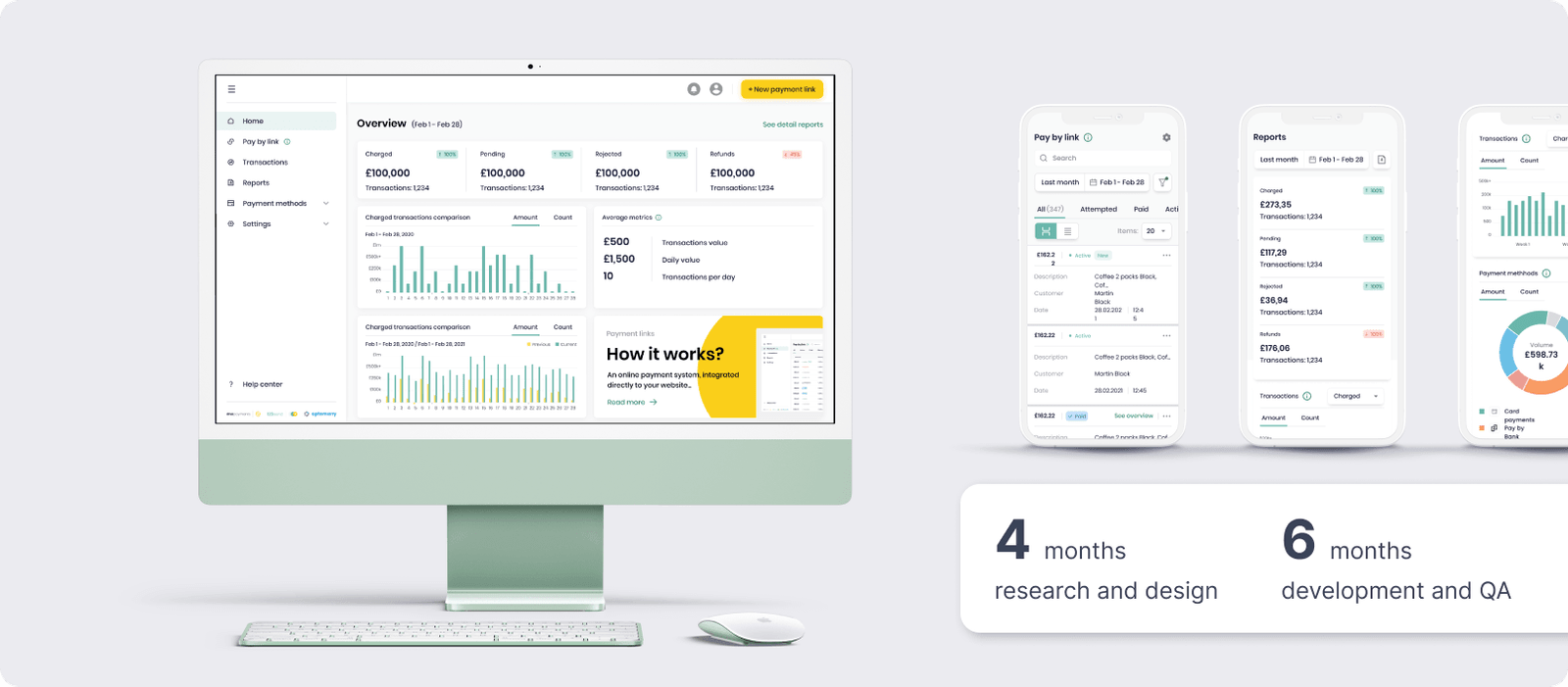 On a broader scale, our platform redesign directly impacted the following outcomes:
+18% of new users following the first month after the portal's redesign;
x2,3 lower churn rate.
Build a Top-Tier Fintech App with Artkai 
Ever-evolving technological advancements will keep driving fintech digital transformation in 2023. Accommodation of these key trends will pay dividends in helping your endeavor ride the wave of disruptive technology.  Artkai experts recommend implementing emerging technologies such as artificial intelligence, big data, blockchain, hyper clouds, and cybersecurity initiatives to thrive in the fintech sector in 2023.
Artkai is an award-winning full-cycle software development company that creates value-driven fintech solutions to improve and automate traditional forms of finance for businesses and customers alike. With our fintech product, you will improve the effectiveness and quality of your financial services and take your customer service and business success to a new level.
Contact our expert team to validate your fintech idea and get an estimate for your project.
Clients and Results






See Our Portfolio
Schedule your free consultation
Don't miss this opportunity to explore the best path for your product. We are ready to delve into the specifics of your project, providing you with expert insights and optimal solutions.
Book your free session
Read More
Explore articles from Artkai - we have lots of stories to tell
Join us to do the best work of your life
Together we advance the human experience through design.