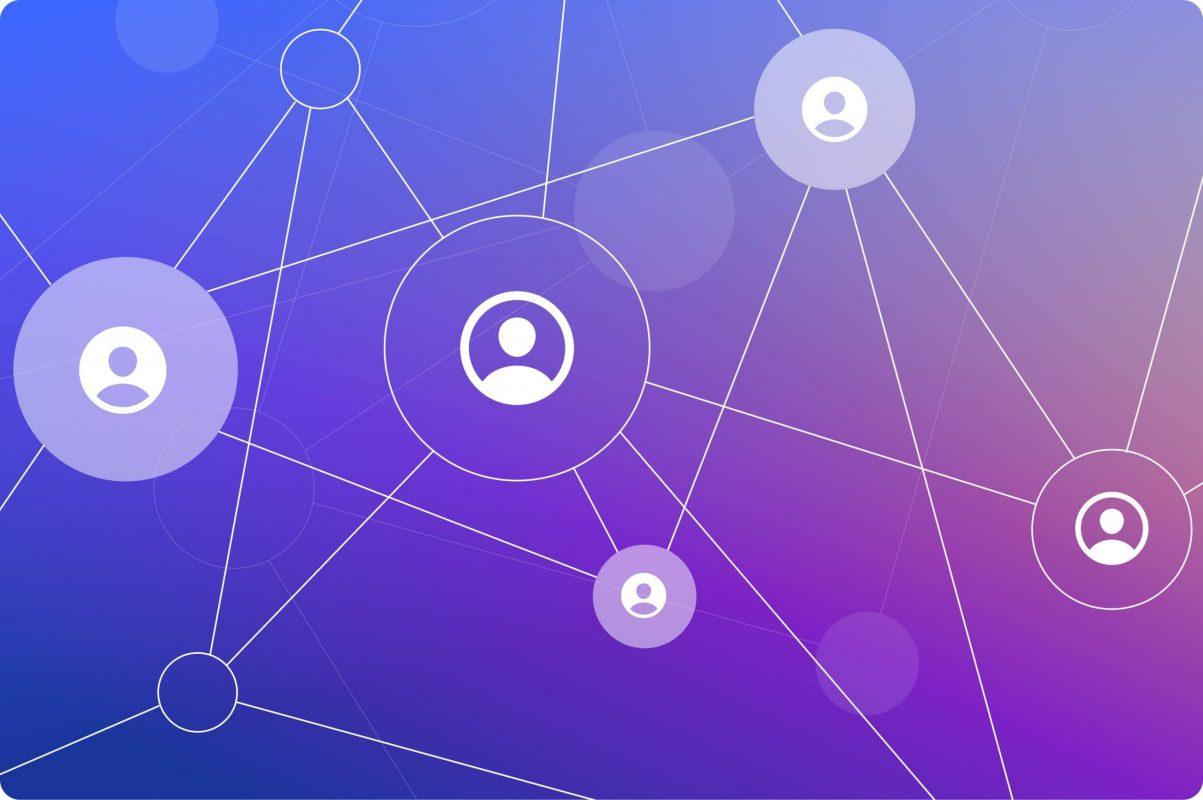 How to Choose the Best Blockchain Ecosystem for Your Decentralized Project?
Blockchain is the buzzword in the modern digital market. What used to be a market of roughly $10 billion in 2019 turned into a $100+ billion industry despite the ongoing crypto winter. The forecast is even more promising, estimating the dApp market cap to reach $368 billion by 2027. It's a CAGR of 56%+, an immense transformation of digital space coming in the following couple of years. 
Thus, we observe a massive digital transformation that will turn the traditional ways of making digital products upside down. And the best about this trend is that you can monetize people's increasing dApp use. All you need to do is enter the market with a state-of-the-art, usable, and safe decentralized app meeting your target users' needs. Here we discuss the advantages this technology offers to modern businesses and come up with a list of blockchains that you should consider for your next project.

Here we discuss the advantages this technology offers to modern businesses and come up with a list of blockchains that you should consider for your next project.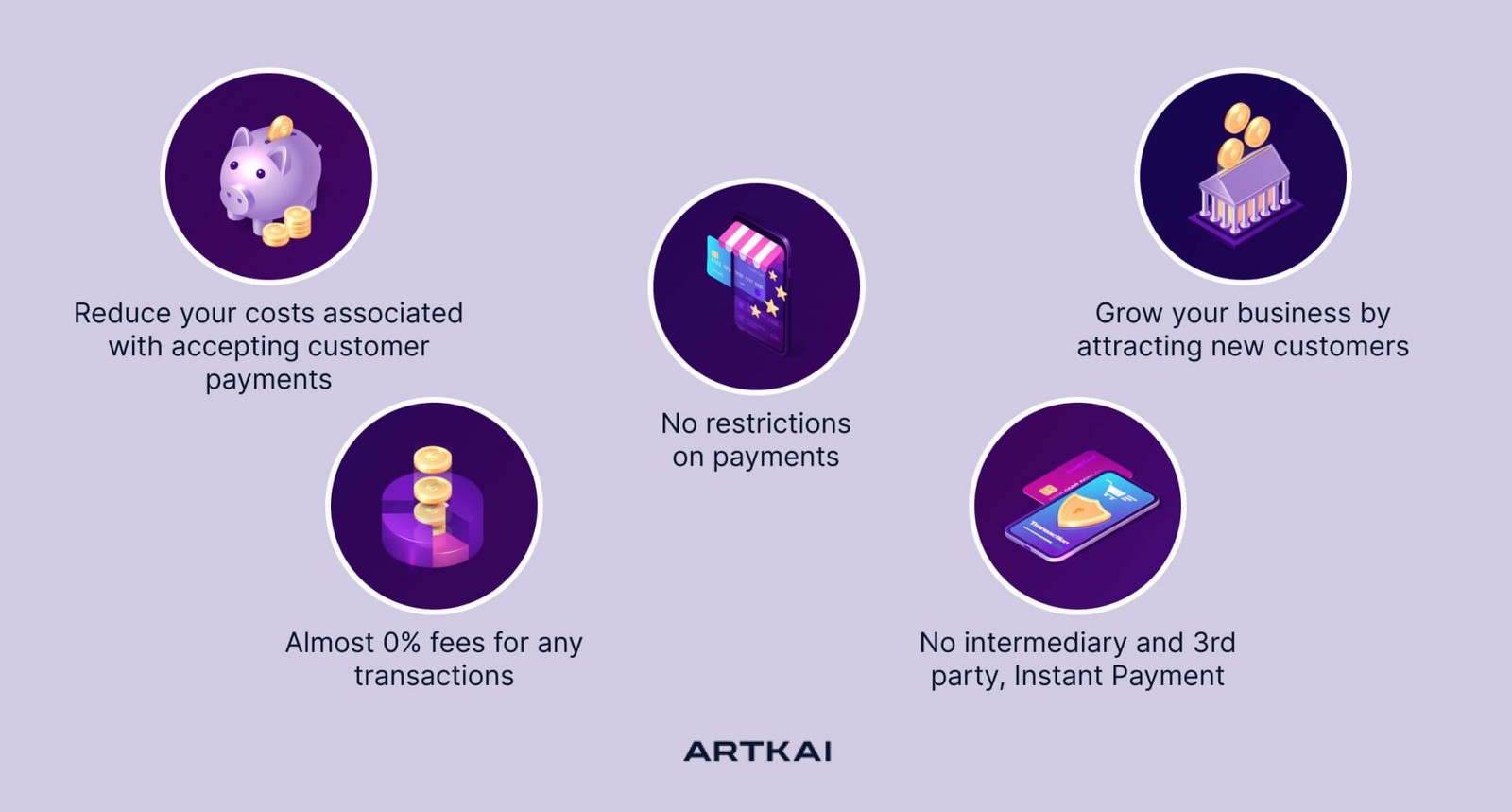 Benefits of Using Blockchain for Business 
Some businesspeople doubt the propriety of shifting to the blockchain as they can't embrace this technology's distinction from other online tools. Why use different blockchain platforms in your digital business? 
Luckily, the knowledge about blockchain keeps expanding and is more and more accessible to layperson's understanding. Here are the core benefits you will enjoy upon transitioning to the blockchain. 
Trust and transparency. On-chain operations are recorded in the public ledger, so every user can see where the funds or assets went and from which wallet they were sent. This architecture improves transparency and gives users more trust in the blockchain.
User privacy. Permissionless blockchains don't require KYC or personal identity information, so they are more accessible to broader categories of users. Besides, blockchain-based apps are more convenient for those valuing privacy and anonymity in online operations.
Cost-efficiency. Blockchain transactions usually take place with minimal system fees (sometimes zero), making them more affordable than conventional banking transfers.
Decentralization. Blockchain technology is decentralized by nature as the democratization of user access and data/asset control is its underlying philosophy. Thus, there is no single storage of data or assets, which makes manipulations or access restrictions impossible.
Transaction speed. On-chain transactions are quick and hassle-free around the world. Users may need to wait a few minutes in the queue (as often happens with less scalable networks like Ethereum). However, the timing is still shorter than international SWIFT transfers and other conventional methods.
Types of Blockchain Ecosystems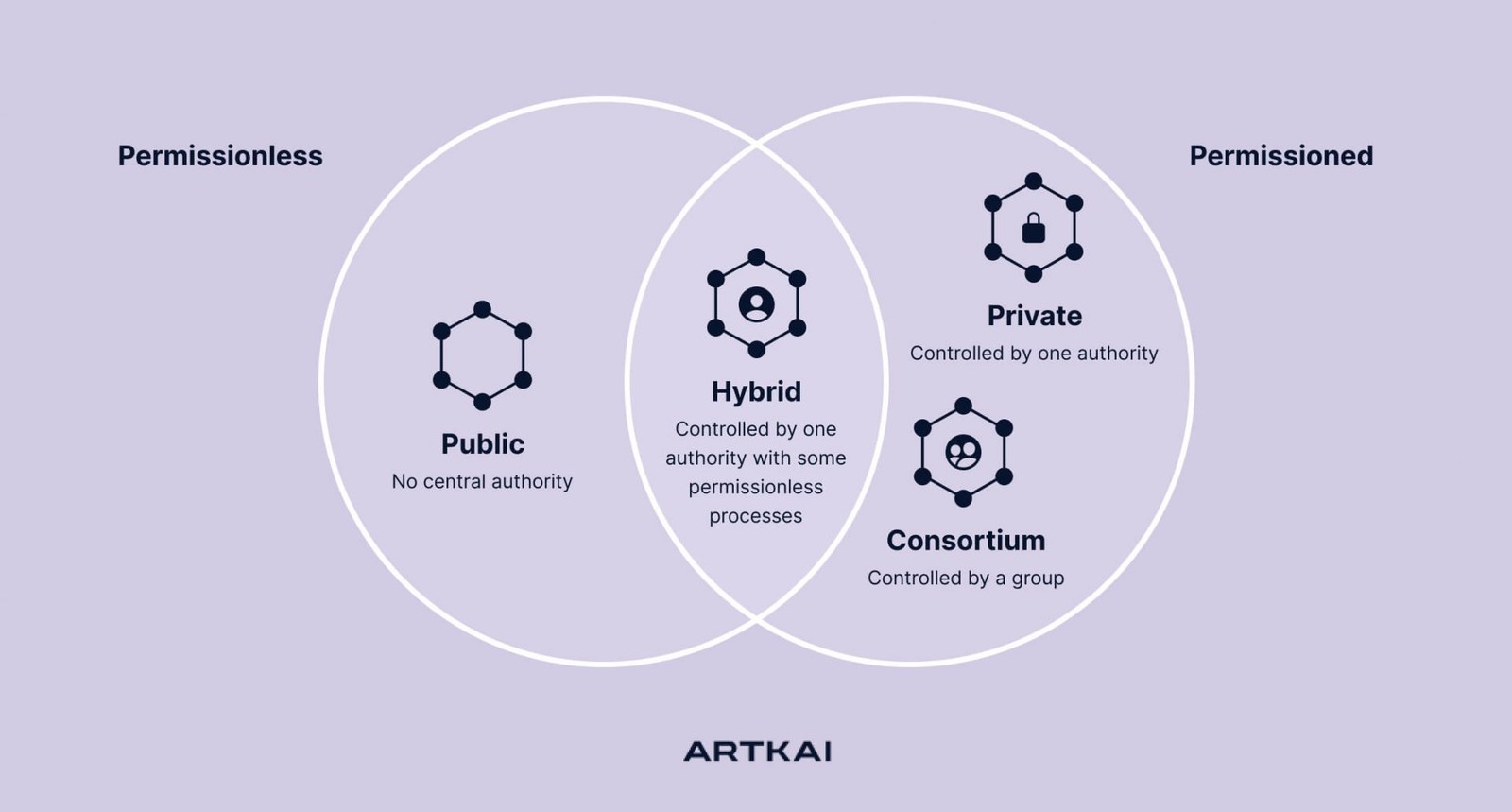 For some people new to the blockchain world, the technology may seem something monolithic. Yet, it's far from the truth, as numerous types of blockchains exist to offer diverse services and features. 
Public vs. Private 
The basic distinction in the blockchain universe is made between private and public blockchains. Public ledgers are open-source and universally accessible, allowing all users to review the sequence of transactions and access data about user accounts. Thus, they are more transparent. The best-known examples of public blockchains are Bitcoin, Ethereum, XRP Ledger, Solana, etc. 
Private blockchains are securer in terms of access and asset movement. So, they suit people who want to stay totally private in the online space. Private blockchains are not decentralized in the full sense of this word, but they use a distributed ledger and employ robust encryption typical for the blockchain. Popular examples of private blockchains are Enterprise Ethereum, Corda, and Hyperledger, among others.  
Asset vs. Smart Contract Orientation 
Blockchain was initially designed as a system for the transfer of value, or assets. The classic example of an asset-oriented blockchain is Bitcoin. The Bitcoin blockchain doesn't have smart contracts regulating the contracting parties' terms; it's simply a public ledger for BTC transfer.  
Ethereum ushered a new era of blockchains that employed smart contracts to automate and regulate on-chain transactions. These blockchains use smart contracts apart from assets. Such blockchains include Solana, Cardano, Avalanche, Polygon, and many others. 
Leadership and Governance 
Blockchains also differ by the type of leadership used to govern the chain's operations and changes. Some blockchains use the one-leader governance structure, which suits specific project purposes. 
Others employ joint venture or consortia governance, where a group of verified leaders makes joint decisions. These chains are partly public and partly private, with multiple organizations exercising decentralized authority within them. 
Finally, the regulatory ecosystem model allows a larger group of blockchain participants to vote for the on-chain changes and decisions. These participants are called nodes, and they receive financial rewards in the form of the system's tokens for their activity. 
Now, let's review the top blockchain platforms modern businesses choose as a stable, reliable, and safe environment for new project development and launch. It's always a safe choice to choose the most used blockchains, as they have a large developer community and many active users. Thus, we recommend choosing one of the best blockchain development platforms for 2022 to ensure a smooth, affordable development process. 
Top 5 Blockchain Networks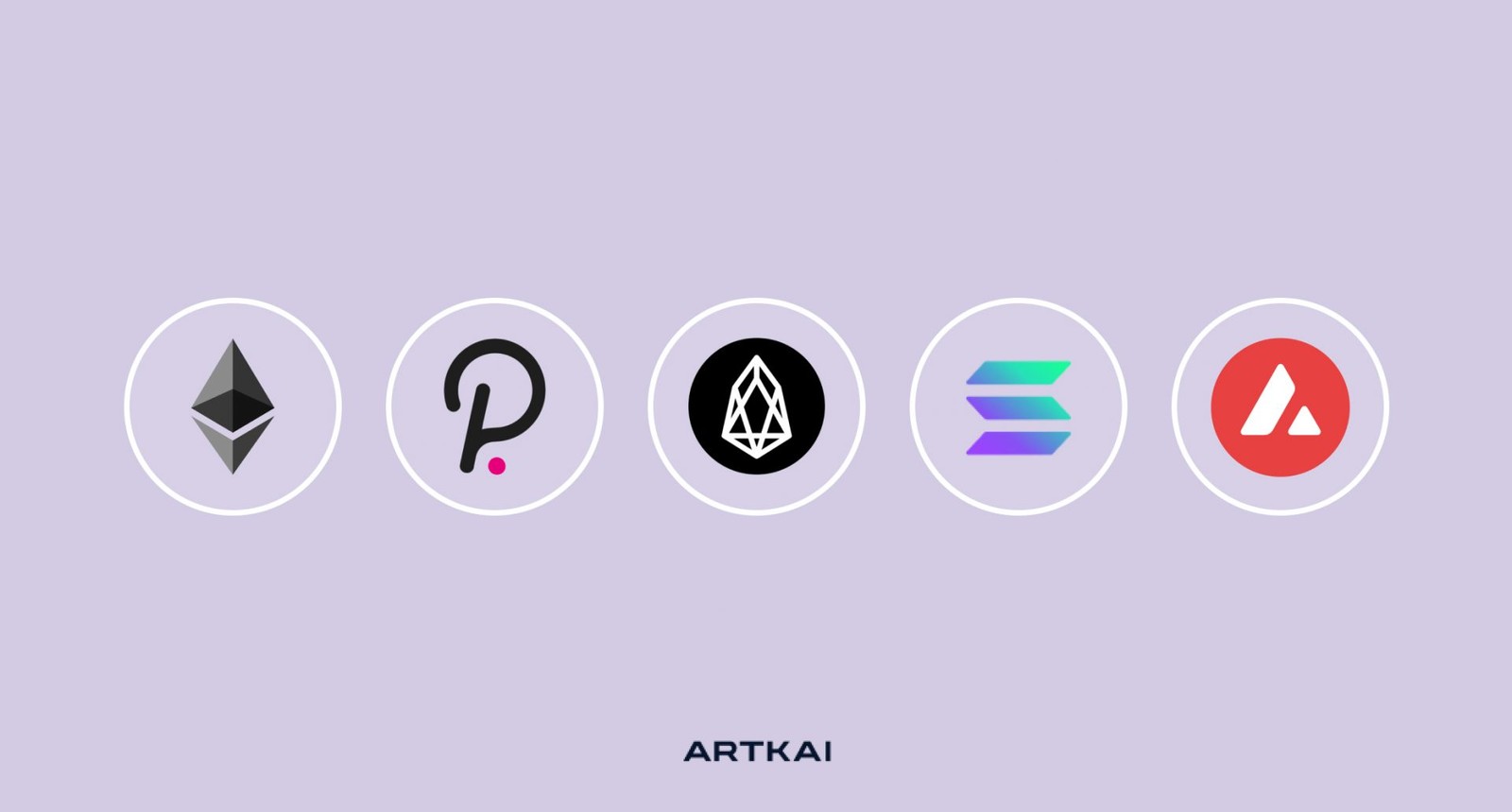 So, which blockchain is the best for building a project and launching it safely for sustainable operations? Here is a list of blockchain platforms we regard as the safest variant for tech startups in the blockchain industry. 
Ethereum 
Ethereum uses its native token, ETH, and has recently exceeded the market cap of $130 billion. The blockchain emerged in 2015 and has undergone multiple transformations, including its recent transfer to the Proof-of-Stake consensus algorithm. It's the largest and most popular decentralized ecosystem for dApp development, including FinTech, which currently attempts to expand its scalability and increase the on-chain throughput. 
Polkadot 
Polkadot and Parity Substrate have formed a developer-friendly, accessible environment for quick blockchain project design and launch. It's easy to build a functional project using the Substrate toolkit, which contains ready-made modules for consensus and transaction processing. Polkadot was initially released in 2020; it's written on Rust and uses two native tokens – POLS and DOT. 
EOS 
EOS is a unique, fast blockchain that uses an innovative consensus mechanism called Delegated Proof-of-Stake (DPoS). A team of certified validators votes in the EOS blockchain to streamline transactions' approval. New blocks are built on EOS every half a second, and the blockchain's functionality allows smart contract development for any purpose and complexity. 
Solana 
The Solana blockchain is currently valued at $11+ billion and operates with the help of its native token SOL. The blockchain is robust and scalable, offering up to 50,000 tps with minimal transaction costs. Solana is written in Rust and C++. However, you should keep in mind that Solana has certain decentralization limitations coming from the requirements the project sets for its nodes.  
Avalanche 
Avalanche is another popular, developer-friendly blockchain with a $4.6 billion market valuation. It operates with the help of its native token AVAX and provides a multiple-chain architecture with core and non-core networks. Non-core blockchains, also referred to as subnets, are application-specific. They are fully compatible with all kinds of smart contracts and virtual machines, functioning as a scaling solution.  
What to Consider Before Choosing the Most Suitable Blockchain Protocol? 
Now that you have a blockchain networks' list to choose from, it's time to clarify the filters you should apply to the selection. All ecosystems are good, but which is the best blockchain technology meeting your business goals ideally? Here are the pointers to aid you in the decision-making process. 
Documentation 
Blockchain is a technically sophisticated and complex industry that a layperson may not immediately embrace. Thus, we advise studying the project's documentation, such as project whitepapers and roadmaps, to clarify what tech approach the blockchain follows and how it plans to develop further. Knowing the technical details is a must if you want to build a project on the specific blockchain and plan to stay with it long enough. 
Privacy 
Blockchains differ in terms of transparency and user data management. So, you need to clarify whether you need a permissioned or permissionless blockchain to cater to your users' needs and pain points. Private blockchains are better protected but less transparent. Public blockchains, on the contrary, offer a high degree of transparency and user privacy, but they are open-source, which makes them more vulnerable to hackers. 
Community Adoption 
Blockchain popularity is driven by the community behind it. The most famous early blockchain platforms, like Bitcoin and Ethereum, skyrocketed due to tech enthusiasts' belief in the future of blockchain and marked a new era of laypersons' entry into the blockchain world. Today, things aren't much different. Plenty of new projects pop up in the crypto space every day and claim to be the best, but not many survive even during the first year of operation. Only an active, enthusiastic community of people behind this technology – users, developers, and promoters – can fuel the blockchain's growth and expansion. So, we recommend checking whether there's an active following of your chosen blockchain before building a project on it. 
Scalability 
It's normal for startups to start small, but you are naturally focused on sustainable, steadily growing businesses. Thus, the scalability factor should be considered from the early stages of your project's onset. Choose a blockchain ecosystem that allows quick and frictionless scaling to avoid bottlenecks as your customer base and number of supported features grow. You can never predict how many people will come to your dApp, but you should always be ready to accommodate the rising traffic and workload to avoid downtime and poor UX. 
Technology
You need specialists with a specific tech stack to create a blockchain-based project. This team should be skilled in market analysis, dApp design and development, as well as its launch and bug-free maintenance for frictionless UX. Thus, it's vital to check out whether your chosen technology is exotic or not. It's much easier to build projects on innovative but most popular blockchains, as this way, you can be sure about finding the right dev team at any stage of your project. Otherwise, a desire to develop a state-of-the-art dApp may result in a project's stagnation without the proper tech stack available in the market. 
Conclusion 
Knowing different types of blockchain platforms and their unique features is vital for your business's success. There is no best blockchain fitting all business needs, so you should carefully analyze the market and strategize to choose the one meeting your business profile and goals. Use our blockchain platforms' list to pick wisely and pave a path to a smooth, frictionless dApp launch in the blockchain universe.
Clients and Results






See Our Portfolio
Schedule your free consultation
Don't miss this opportunity to explore the best path for your product. We are ready to delve into the specifics of your project, providing you with expert insights and optimal solutions.
Book your free session
WHAT TO KNOW
Questions you may ask
Read More
Explore articles from Artkai - we have lots of stories to tell
Join us to do the best work of your life
Together we advance the human experience through design.