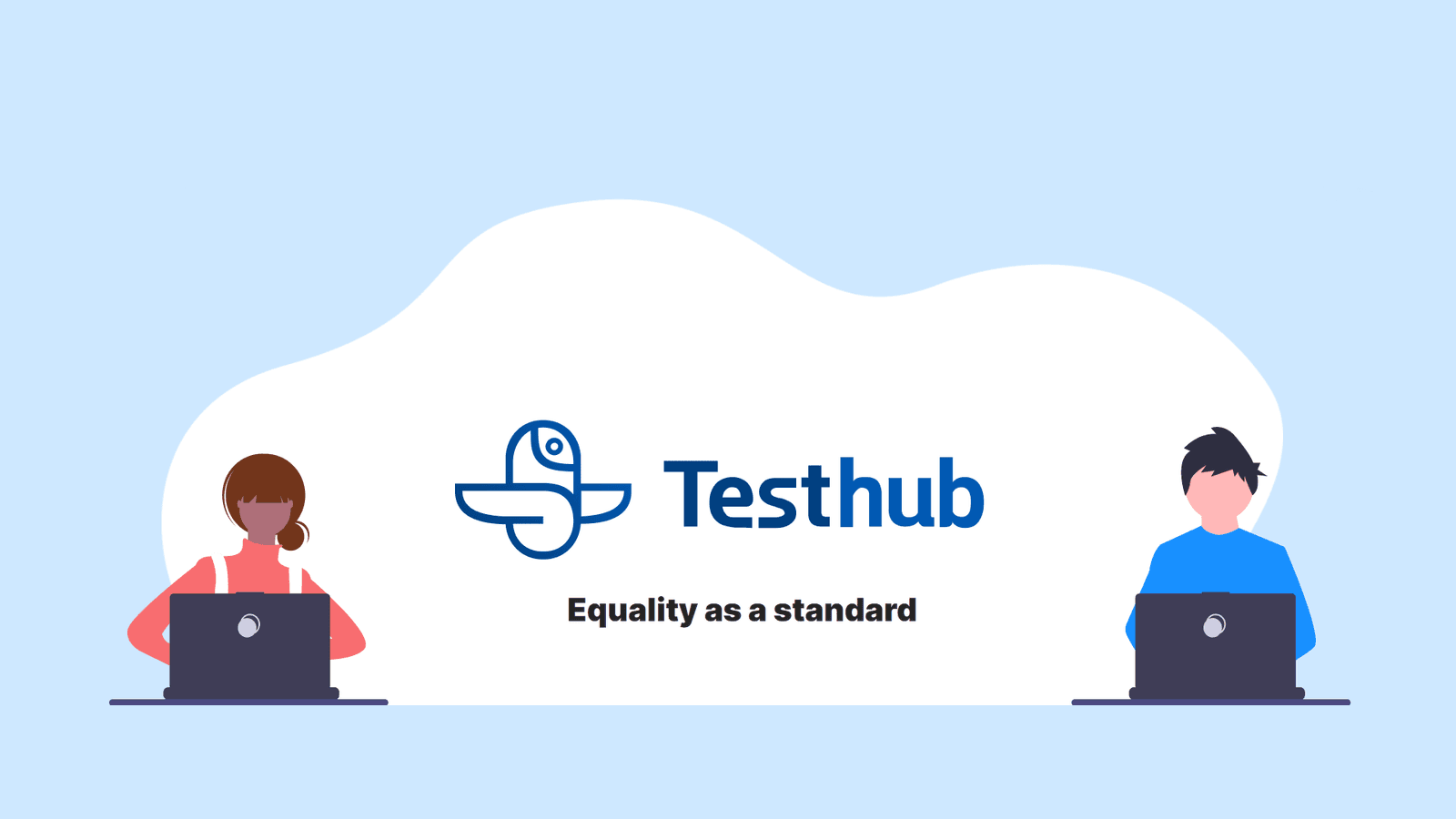 How to win investor funding on a limited Budget — Story from Artkai startup client TestHub
This article will show you how to prepare your idea to be accepted into accelerator programs and make a great impression on investors. We will tell the story of TestHub, an Artkai client. We'll describe the TestHub path step by step and provide suggestions. Artkai has been working with startups from all over the world for six years! We want to share our experience to help you win investor funding. 
Background 
Jens Martinsen is an innovator and entrepreneur from Norway. Jens came up with a new automated way to screen job applicants to promote equality and reduce bias in the hiring process. There is strong interest in Norway and worldwide for innovative ways to improve recruiting and hiring processes.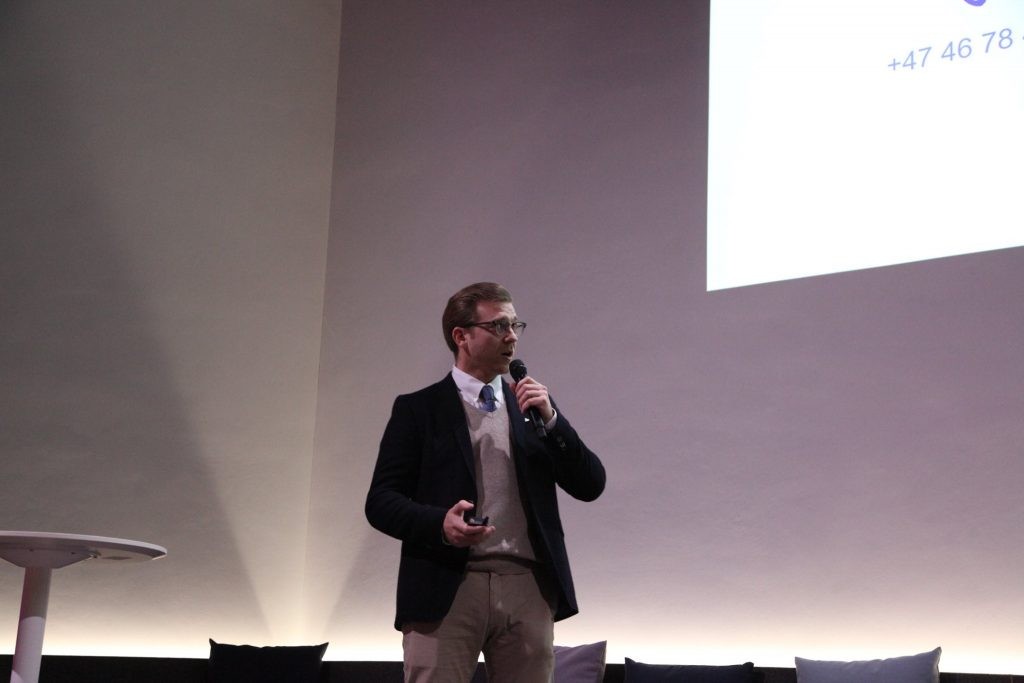 With only 15,000 euros at his disposal, Jens was looking for a reliable nearshore developer to work on the first version of the product. Jens was introduced to Artkai by his friend, another Norwegian product owner. 
Jens studied Artkai's portfolio of startup cases on Behance and left a request on the Artkai website. After just a couple of calls, we all found we had great chemistry. And we agreed that Artkai's research-based approach to design was the best way to solve TestHub's unique problems.
Here is what Jens had at the moment:
great product idea;
the budget of about 15,000 euros;
goal to validate a concept & get into an accelerator;
Artkai has frequent and ongoing engagements with clients in this same situation. Therefore, we advised Jens to start with a small product discovery workshop to scale up his idea in the form of a product backlog and create a prototype to show investors and potential users/customers.
A researched-based approach to design and development starts with a discovery workshop. A successful discovery workshop is recommended for startup founders like Jens, who are planning to pitch to investors. Founders can validate their ideas, create a backlog plan, effectively place ideas and concepts into a progression of product releases, and save time & costs on future product development. The key benefits are:
high client awareness of the exact scope
efficient division of work into batches
clearly specified deadlines and budgets
well-defined technology and design approach
Let's see how this all happened.
How Artkai solved Jens's problem
Our first step was to turn the idea into a product backlog to understand how much time and resources were needed.  
To do this, our Lead Designer, together with a Business Analyst, held several online meetings with Jens to collect the requirements and document his idea. The result was a project management backlog, processed from version 0 to 1.0.
Considering the budget context and timing, the most crucial phase of discovery was the right technical solution. 
Usually, a PoC is a clickable prototype with a few significant functions and simple business logic. For Jens, we created a full-fledged working prototype of the user journey that users might actually use. Many elements were hardcoded, but the platform fulfilled the basic functions and allowed users to go through each step of the main workflow. 
"We got our first paying enterprise customer with a pilot of the first PoC version. Theoretically, we could have made lots of money from day one as the Poc was working. So, I would make a point of that, which is huge for any person wanting to build a tech company." - says Jens Martinsen, CEO at TestHub
The PoC allowed TestHub to conduct user tests to approve the functionality and get user feedback for new improvements. Unlike a bare pitch deck, a PoC demonstrates how a product will work in real-time. A PoC is crucial for pitching investors and potential clients. A tangible PoC is much more powerful with investors than only an idea or concept.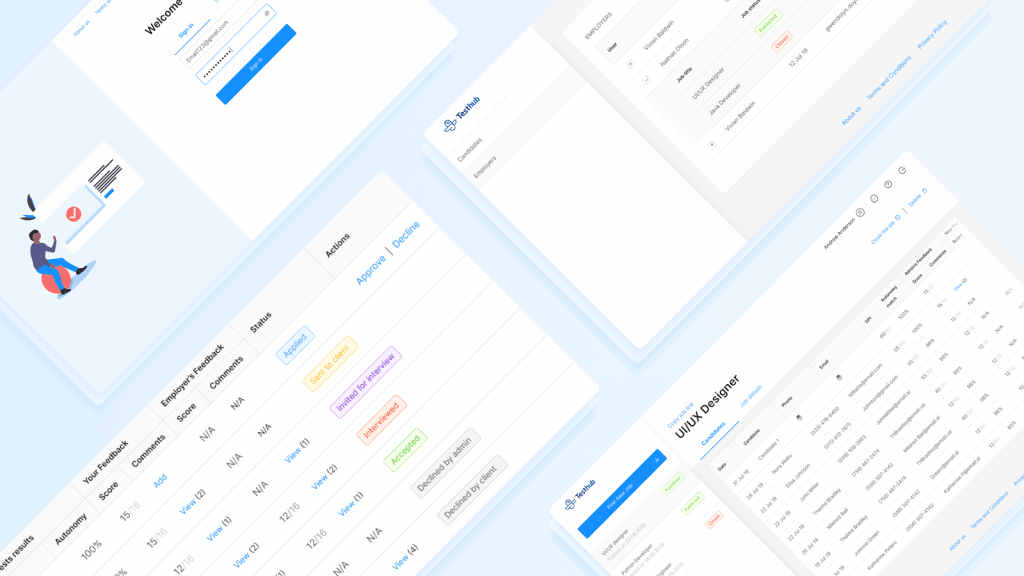 It took 6-8 weeks to develop the PoC, including discovery time. Yes, Jens wanted it faster, like any entrepreneur who wants to release his project yesterday! But it was worth it. Jens was quickly accepted by Katapult Accelerator, where he presented his idea, pitch deck, and PoC. He was backed with 80,000 euros funding.
"I had a Discovery phase with Artkai to go through the concept details, to align everyone, and prepare for the development process to make sure everything went smoothly. The Discovery phase helped clarify some weaknesses, and it opened up some possibilities. We were able to plan more easily & we got a better outcome in the long run." - Jens Martinsen, CEO at TestHub
A PoC helped Jens demonstrate his product to several potential clients who are now interested in his idea. The product needs more development to be market-ready, but it's on the way! What's essential is that Jens received favorable reviews and investor funding to develop an MVP, which we are now working on together.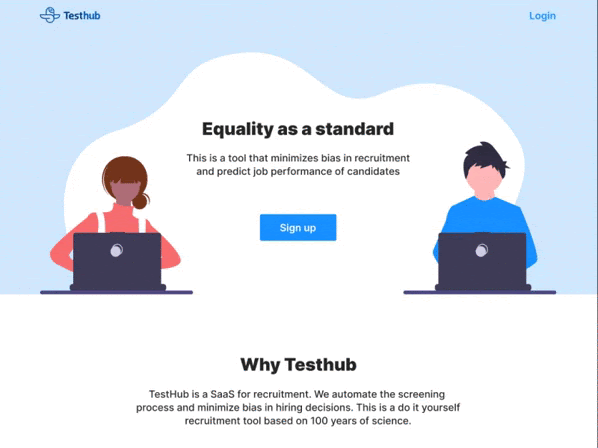 Conclusion
Jens's story proves that even with a small starting budget of about 10k-15k, an innovator can prepare a PoC that significantly increases success opportunities with accelerators and investors. Artkai project team can provide you with a consultation at no charge and with no obligation. You'll get a pre-sale consultation with a sales team, answer all your questions from our experts, and a short workshop to scope your project and define the next steps.
Clients and Results






See Our Portfolio
Schedule your free consultation
Don't miss this opportunity to explore the best path for your product. We are ready to delve into the specifics of your project, providing you with expert insights and optimal solutions.
Book your free session
Read More
Explore articles from Artkai - we have lots of stories to tell
Join us to do the best work of your life
Together we advance the human experience through design.