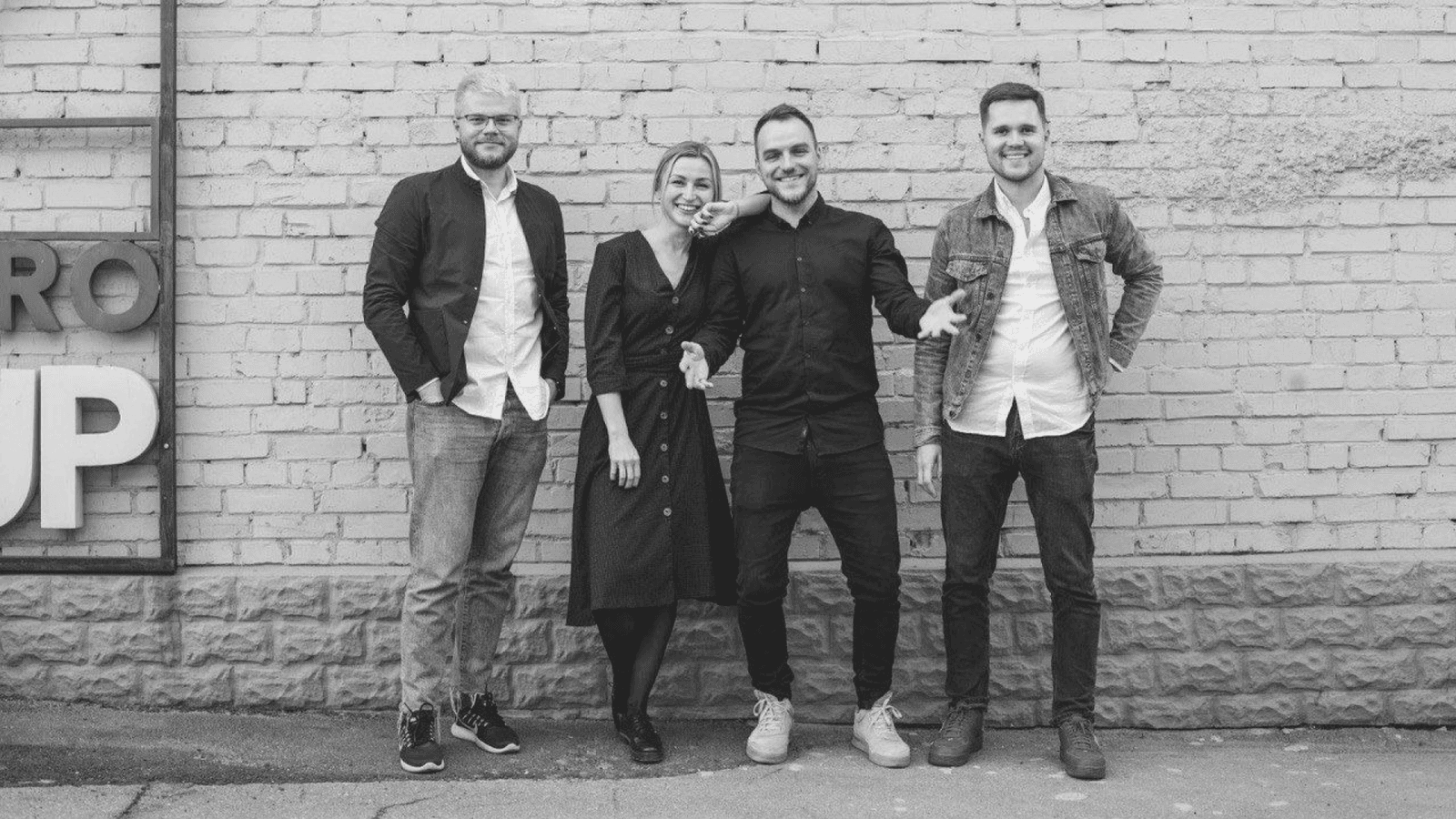 How to manage the product development remotely and effectively: Interview with Artkai founders
The lock-down and quarantine regime have been impacting how different companies manage their work for three months already. Real examples of working in the lock-down mode prove that adaptation to changes is critical for everyone. Today, companies should be flexible as they are forced to quickly implement those changes in terms of remote cooperation. After all, this allows not only to withstand turbulent times but also to gain additional competitive advantages.
Artkai has conducted an interview with its founders Art Tsymbal (Head of Design), Kos Chekanov (CEO), and Egor Shakala (COO), to share their knowledge on how to manage workflows and enhance remote collaboration in current conditions.
How Does the COVID Situation Influence the State of Business Flow?
Art: COVID is already making its impact. Currently, it is influencing businesses and people, the way they behave, and how they use various services. When we're building new products, it's important either to adapt to people's habits or to create new ones. Creating new habits is an extremely complex task involving a great amount of effort, timing, and funds. Now, because of COVID, people are changing their habits really fast in terms of adapting to a new situation. Whereas before, face-to-face meetings and business journeys were common while cooperation, today, it is all changing to video conferences, chatting, and calls. Although remote team collaboration was always there in the IT sphere, still it wasn't as much efficient as it is right now. COVID is changing these habits radically.
It is important for any business to learn these new trends and understand how exactly the habits are changing. It is crucial to use this situation in terms of opportunity for adjustments and changes in order to make a breakthrough step forward and become a leader in the specific market. Artkai UX research and product design, for instance, helps to learn, analyze, and understand what exactly is being changed in the current market, how the habits are changing, and how businesses are approaching existing challenges. This helps to make this step forward in development and design.
Kos: It is obvious that COVID is influencing everyone. Business development and growth are gaining new traction due to digital technology use. Unfortunately, many businesses have gone out of service because of the fact that they couldn't adapt their workflow to new requirements. Adjusting to changes is crucial right now. We currently see a shift to the touchless state of business and economic operations. People will contact the physical world less managing their businesses and working remotely. And more time will be devoted to working with a set of applications, delivery services, and various financial platforms serving the needs of people without actual face-to-face interaction. 
Speaking about our clients, I see that there is a need for quick and efficient hypothesis testing. Startups, as well as established businesses, all have a need for idea testing and evaluation before building a full product. This can be done with market validation, proof of concept building, or prototype development.
Art: Right, earlier clients could lean on their previous experience while developing their new products, whereas today this experience is not relevant because of the market change and new situation. It is impossible to use previous experience in a radically different situation. Hence, hypothesis testing comes to be an integral part of new product development. 
Kos: Our previous research works were more extended, and today the core emphasis is to research and analyze how exactly COVID has changed market needs and requirements, especially in a specific market segment. Our current workflow of cooperation with clients is focused on the online collaboration, involvement, and presentation of product- and client-focused workshops. Although the lack of human interaction comes as a disadvantage, we are adapting to these changes due to the capabilities of modern technology and means of digital communication.
Egor: The recent shift in business behavior significantly transformed common business patterns. Whereas before people could just meet in the office and discuss the current state of work, today, more time should be devoted to the remote organization of communication and management of collaboration. The trend is shifting to the autonomy and independence of every worker with the increased use of workflow digitalization and technology used for efficient results. This, in my opinion, is the biggest influence of COVID on the current business flow. 
How Does Artkai Approach the Issue of Remote Collaboration With Clients?
Kos: Such tools as messengers, chats, and video call applications are currently being used as the primary tools of communication. Now there are more calls and communication not only with the stakeholders but also internally with the team members. Also, we have started using an application for collaborative work such as Miro, instance, where we can discuss the scope of work, requirements, and needs using online whiteboards, maps, and sticky notes visually and remotely. Again, the IT industry has suffered less than other businesses as a remote collaboration was always a part of the common workflow and hence we were prepared for such conditions both from the internal side and remote work with stakeholders as we have been working with clients from different countries for six years already. 
Egor: Even before COVID, remote collaboration was always of primary attention. Artkai was working on adjusting the collaboration remotely for several years using such tools as Jira, Confluence, Bitbucket, Miro, Mural, Slack, and various applications for video calls. Although the human touch plays a great role in communication establishment, digital transformation and the use of communication tools contribute a lot to remote work with the stakeholders. Hence, with the COVID influence on the business workflow, we have come back to the type of collaboration that we were promoting before. 
The more a client is engaged in product development and management, the better will be an outcome of a product. We often try to engage our clients in a product development workflow as the final product is a common responsibility. Hence, engagement, transparency, and efficient communication are principles of our collaboration enabling a client to see the progress and outcomes of the delivery. In addition, we always provide knowledge and information on how to use the product so that a client can run product testing and first releases being involved in the whole product development lifecycle.
Kos: Our clients can track and see how many hours have been spent on certain issues and where exactly the project stands right now. This provides the understanding of product development progress, current, and future tasks, as well as the control of spent funds making the collaboration maximally transparent.
Considering the Current Context, What is the Right Way to Find a Software Development Team for Your Product Nowadays?
Kos: The current market is full of offerings and outsourcing proposals with very look-alike websites and similar service descriptions. In terms of this, it is important to stand out from the others. At Artkai, we approach our clients with communication and show them how exactly we can help. Workshops during our calls help to understand that we don't just describe our capabilities but visually present how we can contribute to product development. Understanding the value of the offer enables a client to make a decision on whether to move forward with this proposition. Meeting a team of professionals, project discovery sessions, and discussion of needs, requirements, and possible solutions - are all integral stages of initial communication with the client. As long as a client sees that the team has good expertise, experience, and understanding of their business needs, they would be interested in outsourcing and further collaboration. 
Egor: We also find it very important for an outsourcing provider to understand the full product development lifecycle, from idea validation to development, testing, first releases, and even the first three years of maintenance. A systemic flaw may happen during any phase of product evolution. Incorrect technical architecture and incomplete research or analysis may all result in financial loss or very expensive and even impossible corrections during the following stages of development.
Art: It is also important to understand the vendor's main goal. Whether it is to conduct functionality testing, raise funds for development, or launch a full product to the market. Such needs should be discussed during the discovery phase within the team and with stakeholders to make a decision on the strategy development.
Egor: Understanding the business domain, product stage of evolution, and its objectives are also crucial while outsourcing to define the best-matching solution in terms of value. We focus on the long-term value for a client to not only deploy a product and forget about it but to make this product reach a market fit, be valuable, and profitable in terms of business needs.
You Stress a Lot on the Importance of Research-Based Design in Reducing Risks and Uncertainty. What Should Clients Consider?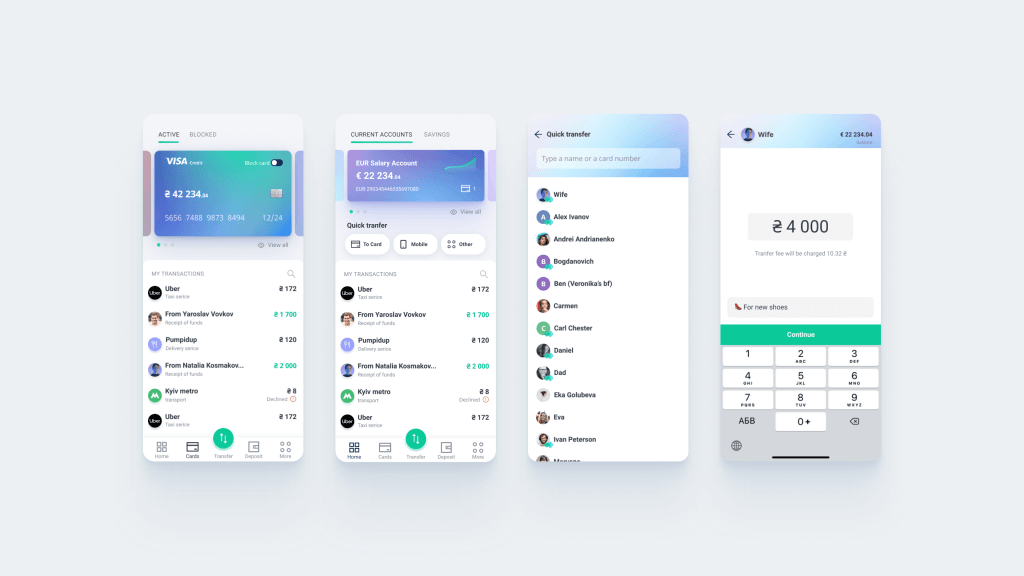 Art: Design is an abstract meaning and unfortunately, many clients or businesses think that design is just about the visual picture or the color of certain pages and buttons. However, this is an initial approach. The longer a business operates, there arises an understanding that smart design isn't only about the picture, but also about smart architecture, strategy, and close correlation with marketing activities. A good UX/UI design captures a set of disciplines always involving a research-based approach. Crafting UX design without any research results in inefficient product functionality probably built on stereotypes and preconceptions. The goal of the research is to validate the market and its target audience while analyzing their tastes, needs, and challenges in order to propose a solution suitable for everyone but not just for a few people. Especially in the current situation, the following stereotypes are extremely dangerous, as new changes form other needs and community demands that have to be researched and evaluated. During the research phase, we should find the target audience, conduct working sessions with them as well as prepare a set of interviews and questionnaires to understand how exactly a new product can help them and simplify the product or service use. 
Kos: Usually, IT companies do their work with the help of experienced developers making products come to life. Our approach at Artkai differs a bit as we focus on hypothesis testing, proof of concept development, UX audit, and prototyping in product development and design. Such an approach significantly reduces financial spending and helps test whether a concrete solution will be really in demand or perhaps some user experience or functionality should be changed while an initial development. With less time, effort, and expenditures such validation shows how exactly the product development should move further for greater results and product-market fit. Testing the hypothesis is especially beneficial in COVID times as product testing with a design is more oriented at the end-user and will provide great feedback to influence further development steps. 
Egor: A good product is like a cake with layers, it should combine design, research data, and understanding of the specific business domain and its features. Our approach at Artkai is the combination of the above-mentioned components where research-based design and business analysis help to evaluate a complete picture and full scope of work to focus on what exactly is important for the featured proposition or what should be added to be demanded by customers. Here, hypothesis testing comes as an integral part of the product development journey to define the product value and gradually increase functionality and other features for more efficient results. 
But Design Professionals are Still "Exotic" for Most Digital Products. Can Design Outstaffing Be a Solution?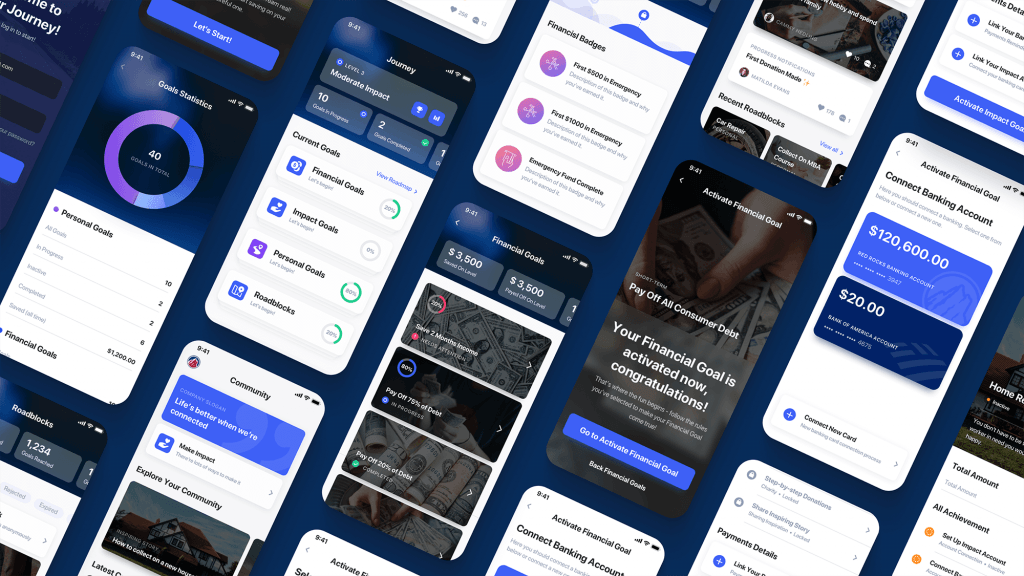 Kos: Design outstaffing is pretty rare within the current market. Usually, a team would consist of a bigger number of developers and a smaller number of designers. Usually, it is hard for a startup to choose the right designer, as they don't have enough experience in understanding what skills and knowledge a designer should possess for their concrete offering. Additionally, it is hard for a designer to grow and progress without interacting with other designers, as teamwork positively influences personal advancement. In order to find a good designer for outstaffing purposes, it is better to hire one from a company rather than taking an individual freelancer. This way, a startup will stay on the safe side assured that a person is well-qualified, works with other designers, and a company takes care of his/her professional growth. 
Egor: A good, experienced UX/UI designer can solve many fundamental issues of product development as well as constantly improve its functionality in terms of testing, research, new ideas proposition, or implementation of business requirements into the interface. Hiring such a designer for outstaffing is definitely better for a specialized, experienced company, as he would have all the relevant knowledge to contribute to the product's investment attractiveness, functionality, and value.

Art: Indeed, in order to hire a good outstaffing designer, a startup should have great expertise in the field of design in order to understand a set of specific peculiarities. Visual works or loud aspects in the resume don't help to evaluate the experience of a certain UX/UI specialist. Even if he worked in a world-famous company, that doesn't mean he was taking care of complex tasks. To benefit from design outstaffing, it really is important to hire a professional from an experienced company to meet the business needs and solve any challenges. Artkai, for instance, has special programs that help verify the credibility and skills of a designer to meet specific customers' needs. As mentioned before, when a designer works alone in a startup, he faces more challenges and has difficulty growing. From our side, when our UX professional works for outstaffing, we totally support him, he has a team of other designers and analysts to consult with and grow his design capabilities. As currently, our world is shifting its business flows to remote, and outstaffing and outsourcing will be very much demanded. In terms of this, it is crucial to approach the search for a team or a person very precisely. 
To Sum Up. What Tips Would You Recommend to Your Clients to Keep in Mind for the Best Results of Remote Cooperation?
Egor: Of course, this is the client's involvement as we've mentioned earlier. When a client comes up with an idea, he should be involved in the process of its evolvement into a product throughout all the development stages sharing specific peculiarities of their domain and all relevant information that might not be familiar to a development team. Then, an outcome will prove for the best results, satisfying clients' and customers' needs. 
Art: Facilitation of communication and collaboration should be also taken into consideration. A well-established structure of communication and workshops prove for more efficient results while teamwork. Synchronization of team collaboration and expression of ideas in the right framework and form helps to reach common goals and define further development stages. 
Conclusion
Because of COVID, a lot has changed in the business flow of any industry. It is crucial to be flexible today and open to new changes in terms of digitalization. Well-established communication, structured work, and research-based approach, while product development launch, will contribute to your success. Contact our Artkai team, and let's see how we can help you with your product development and design!
Clients and Results






See Our Portfolio
Schedule your free consultation
Don't miss this opportunity to explore the best path for your product. We are ready to delve into the specifics of your project, providing you with expert insights and optimal solutions.
Book your free session
Read More
Explore articles from Artkai - we have lots of stories to tell
Join us to do the best work of your life
Together we advance the human experience through design.