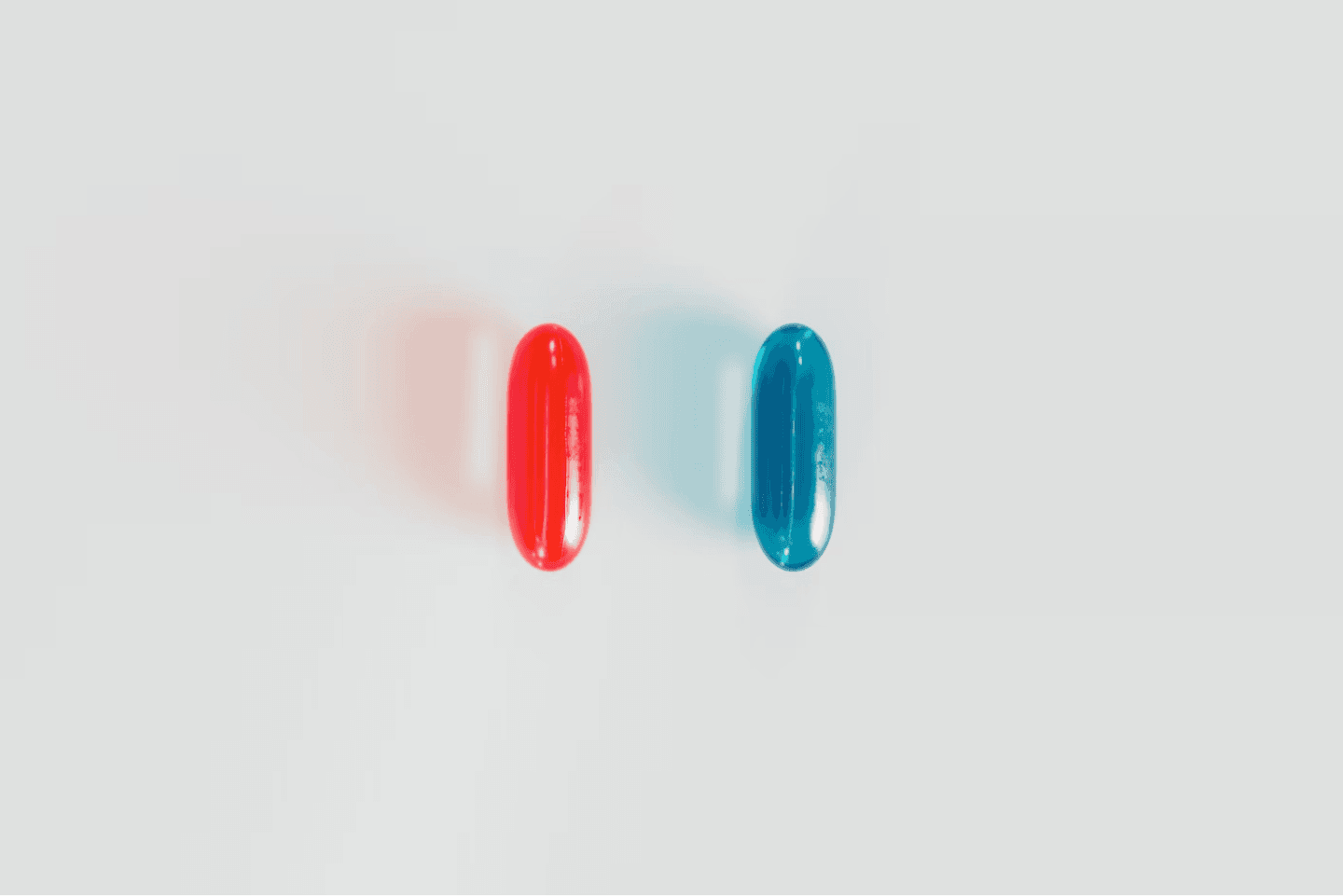 Spotify's DIBB Framework Features for Better Decision-Making
Are you tired of running your business following guesswork and assumptions? Look no further than the DIBB framework — a robust decision-making tool that combines Data, Insights, Beliefs, and Bets.
Created by Spotify, DIBB allows companies to prioritize data-driven insights, informed beliefs, and calculated risks. Want to learn more about this comprehensive framework? Keep reading today's post.
Artkai will elaborate on all the features and components that make the DIBB framework and explain how to use it for your benefit. In this article, we'll draw on our extensive experience in product development strategy, leveraging DIBB in our successful projects.
What Is DIBB?
First of all, let's discuss DIBB itself. It's a framework commonly used by teams to derive valuable insights from their data. Now, look at the explanation of the acronym:
Data — collecting and analyzing the available data from various sources, like internal datasets, market research, surveys, and more.
Insights — interpreting the collected data into actionable insights through data visualization, statistical analysis, and other techniques.
Beliefs — formulating hypotheses based on the generated insights.
Bets — making actions or decisions based on the formulated beliefs.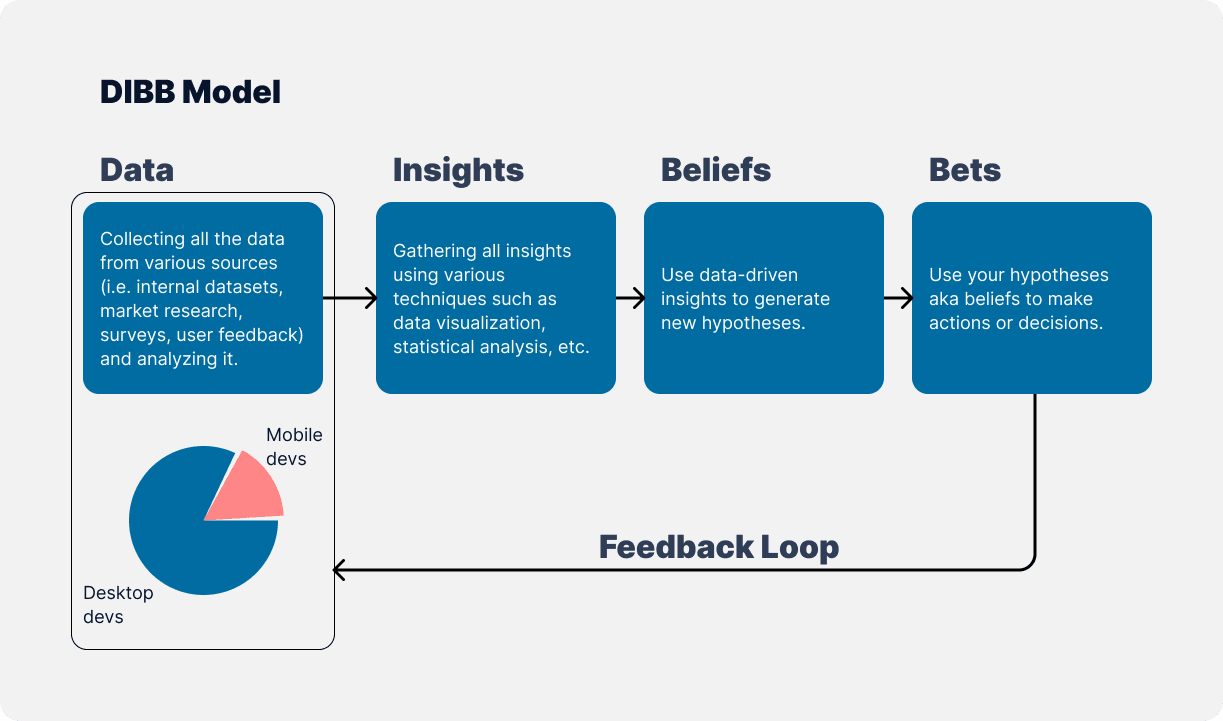 DIBB Framework Development History
The DIBB framework has an interesting development history that spans the growth of Spotify. It was created as part of Spotify's unique organizational culture, prioritizing diversity, equity, and inclusion in the workplace.
The framework was born of Spotify's efforts to improve its Agile methodology, known as the "Spotify Rhythm." The company recognized the need for a more structured approach to decision-making that would align with its core values and mission, so it released DIBB in 2016.
DIBB Framework Components: From Beliefs to Bets
As part of the DIBB framework, Spotify particularly emphasizes moving from Beliefs to Bets. The company suggests the following three components:
Company Beliefs
Company beliefs are the core principles that guide decision-making within an organization. They include the company's values, mission, and strategic goals for the next 3–5 years.
North Star and 2-Year Goals  
North Star Metrics are the key performance indicators used to measure progress toward a specific goal or objective. In the DIBB framework, these are tied to the company's beliefs and measurable 2-year targets.
Bets
Companies can only drive innovation and reach their goals by testing their assumptions and taking calculated risks. And Bets are essentially the way to do so.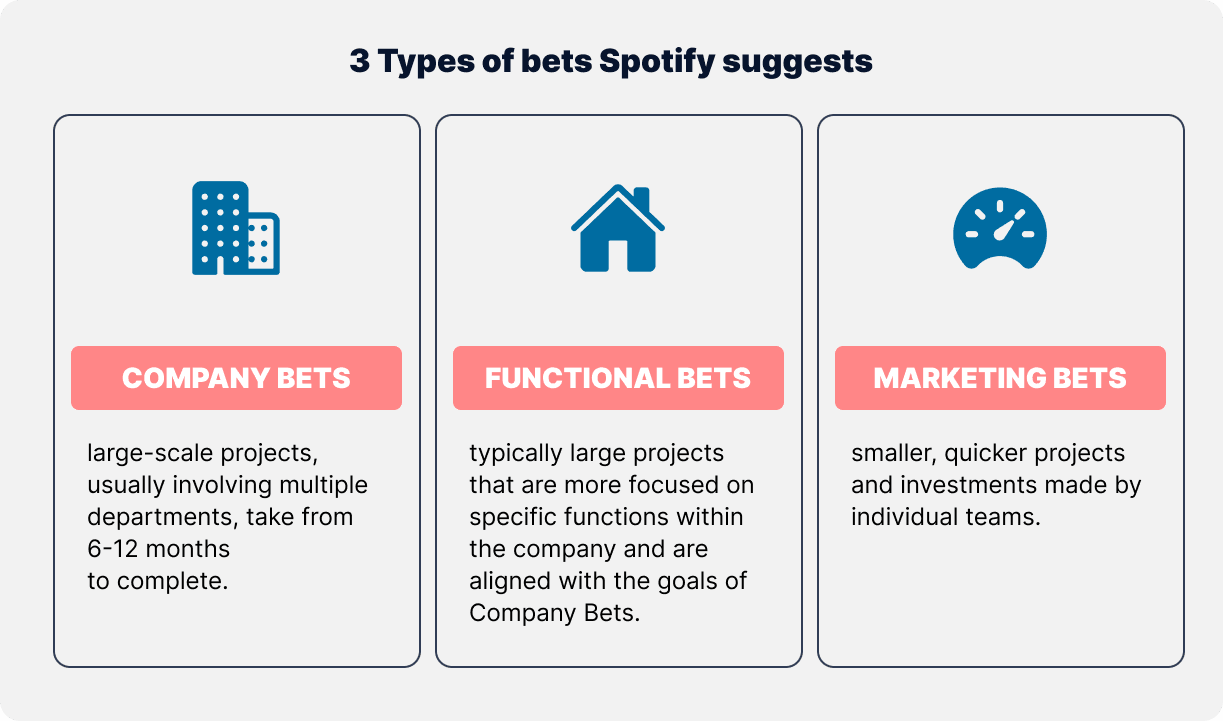 And here are the five steps involved in using the DIBB framework:
Begin with the facts. Gather and analyze data relevant to the problem you aim to solve, and minding it must be accurate and up-to-date.
Derive insights. Use the data to generate objective insights that can inform decision-making. Find patterns, explore related questions, or leverage predictive analytics models.
Determine beliefs. Consider your organization's core values, mission, and culture to identify ideas relevant to the identified insights.
Make a bet. Test your assumptions, remembering they must have clear goals and outcomes and align with your North Star Metrics.
Use a Bet Board. Finally, use this tool to track your progress and measure success. The Bet Board should include metrics corresponding to the North Star Metrics and 2-year goals and be updated regularly to ensure the decision remains on track.
DIBB Framework Use Case
The DIBB framework can be applied to many projects, including building online platforms for buying and selling European vehicles, as Artkai demonstrated in a recent case study. We had to create a new marketplace that would address the shortcomings of existing platforms, such as complicated search processes and frustrating information structures.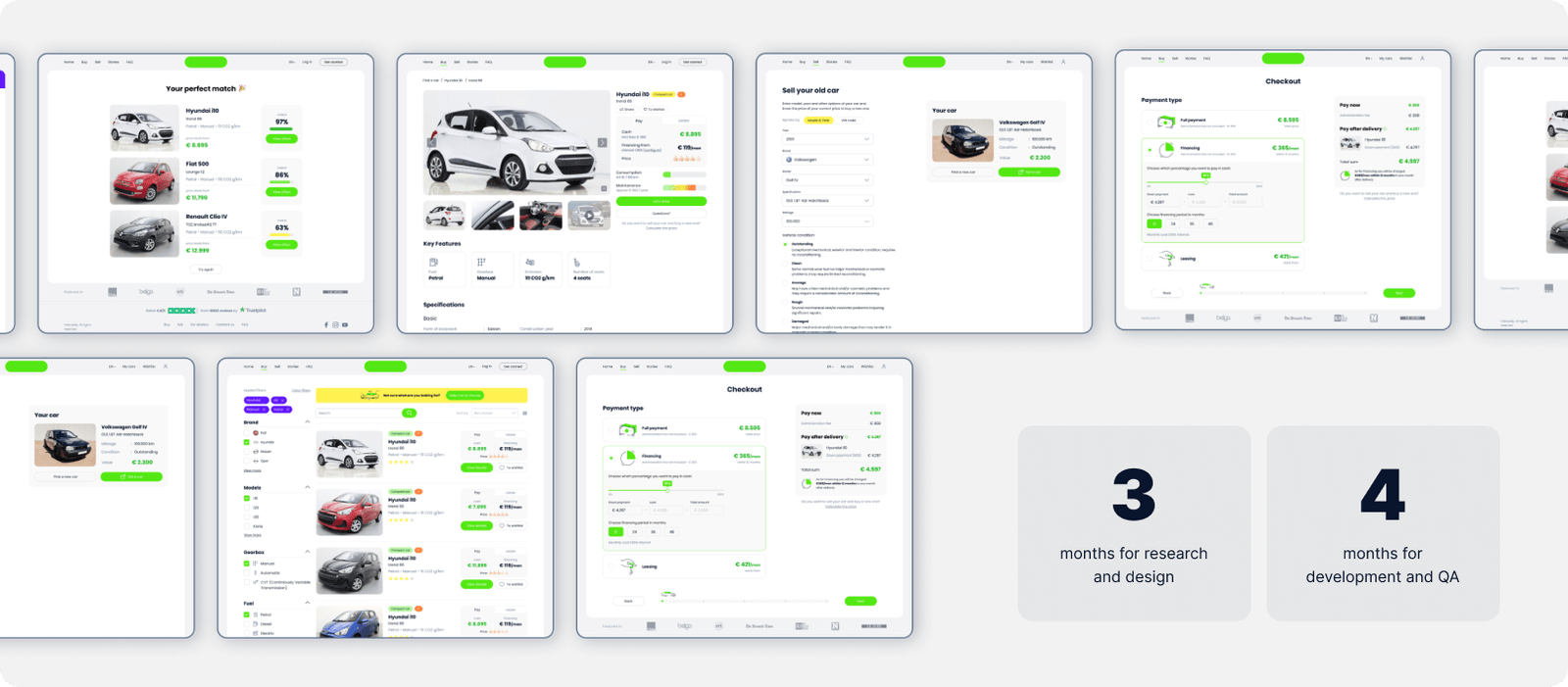 By using the DIBB framework, our team was able to draw insights from customer needs, motivations, and behavior to create a platform that truly fits their requirements. The resulting marketplace quickly gained popularity among buyers and sellers, with major car vendors signing up and compelling offers filling the platform.
One aspect of the platform that proved successful was a questionnaire that acted as an icebreaker for users without formulated requests. As a result of these efforts, the marketplace saw over a million monthly payments and had over 80 car dealers across Europe sign up. The success of this project demonstrates the power of using the DIBB framework to inform decision-making and create products that truly meet users' needs.
Conclusion
Using the DIBB framework allows companies to drive their decision-making, ultimately leading to optimized operations, increased profits, and enhanced customer experience. So if you want to nurture innovation and growth, start with DIBB.
At Artkai, we have profound experience leveraging the DIBB framework to help our clients achieve their goals. Whether you're looking to improve the UX of your solution or need product strategy consulting, our expert team can assist you in making bets and reaching your North Star Metrics. Just contact us right away.
Clients and Results






See Our Portfolio
Schedule your free consultation
Don't miss this opportunity to explore the best path for your product. We are ready to delve into the specifics of your project, providing you with expert insights and optimal solutions.
Book your free session
Read More
Explore articles from Artkai - we have lots of stories to tell
Join us to do the best work of your life
Together we advance the human experience through design.