"Sleep-to-Earn" App to pioneer Web3 market
The app where users earn tokens depending on their sleep score.

OVERVIEW
About the business
Taurus product owner is the Co-founder & CEO of IoTeX, a leading blockchain & IoT platform. IoTeX was founded as an open-source platform in 2017 with a vision for the Internet of Trusted Things. Humans and machines can interact with guaranteed security and trust in this decentralized ecosystem. They are on a mission to ensure everyday people and businesses can own and control their devices and the data/value they generate.

IoTeX will democratize access to machine-backed DApps, assets, and services to deliver user value and fuel the new machine economy by connecting the physical and digital worlds.

Considering the background, it was a natural move to start building Taurus, an app that utilizes "sleep-to-earn" mechanics. The app allows users to earn tokens depending on their sleep score. It's simple: sleep better – earn more.

We started with the Proof of Concept to help our client embody a draft idea into a product with sophisticated mechanics.
OVERVIEW
Project tasks
Design and develop Proof of Concept for "Sleep-to-Earn" app on IoTeX blockchain, in which the user earns tokens depending on the sleep score
Сonnect real-world data from devices to web3 app
Embody business idea into PoC to gain initial feedback and pitch investors.
OVERVIEW
Project team
Team: UX/UI Designer, Mobile Engineer, Project Manager, Business Analyst.
1.5
months for research and design
4
months for development and QA
Design and development are done in parallel after the research and discovery phase.
OVERVIEW
Tech stack

Swift
Apple HealthKit

Solidity

IoTeX

Antenna SDK

WalletConnect
Get a quote
or free consultation
PROJECT JOURNEY
Product development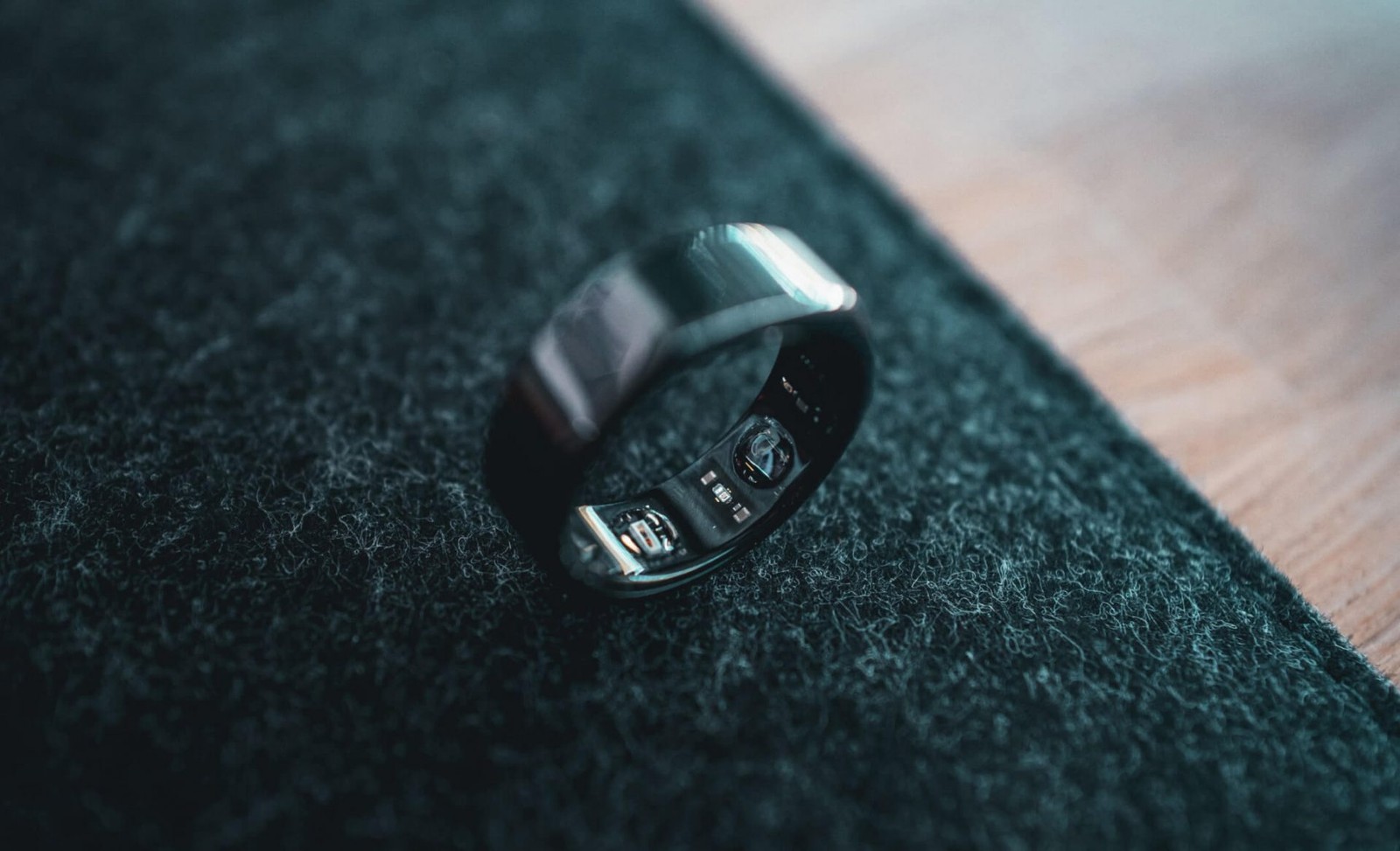 While working on the PoC, we indicated that short-term motivation for users would be to receive financial incentives while long-term – to cultivate a healthy lifestyle.

We aimed to connect the application to the primary wearable health devices. The first device to start from was Oura Ring. This tech jewelry accurately represents nightly sleep quality by screening breath patterns and measuring blood oxygen levels. It perfectly aligns with a mechanics we thought over -- the number of received tokens is calculated depending on sleep quality. Criteria for quality involve sleep duration and phases of deep sleep.
Platform features
For the Proof of Concept, we suggested a short list of features that would make the most sense for users and help us test the hypothesis.
Wallet integration
ioPay multi-chain crypto wallet can be connected
Apple services integration
The app is synchronized with an Apple Health account
IoT devices integration
The app can be connected to wearable health devices like smart rings etc
Payouts
Enrolment of tokens to the wallet is provided. Visualization of tokens' enrolment is done with the calendar displaying tokens earned by the day
Wearable health devices
Connection to Wearable health devices such as Oura Ring or Apple Watch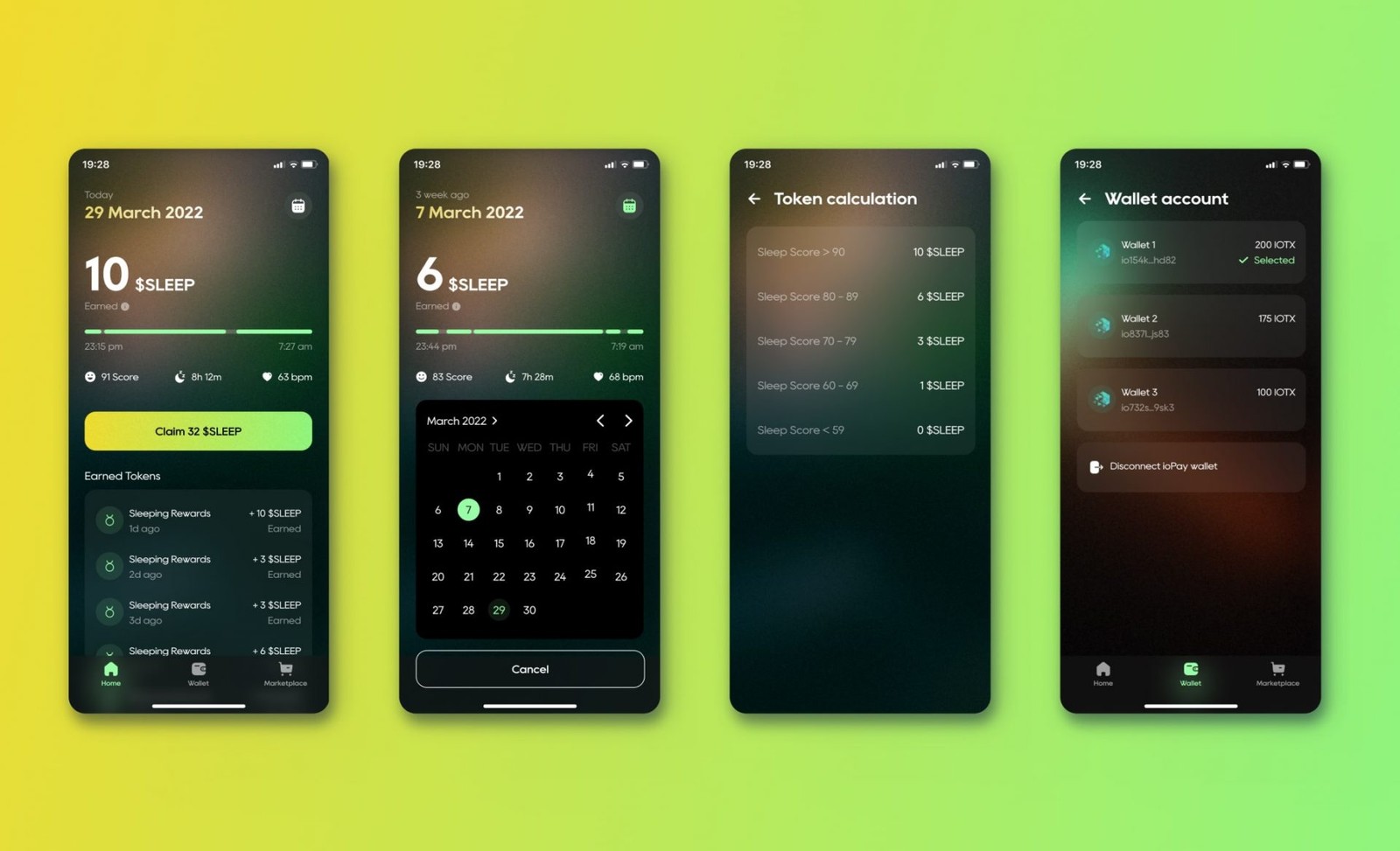 Platform scaling
During the work, we had a significant backlog of ideas. As we selected priority tasks for the PoC, we also formed the vision of further development direction. Though the features could change during the process, we wanted to focus on functionality that would enhance the audience's engagement with the product.
Build a Marketplace with exclusive NFT objects
Referral program which allows earning tokens for inviting friends
Gamification and achievement system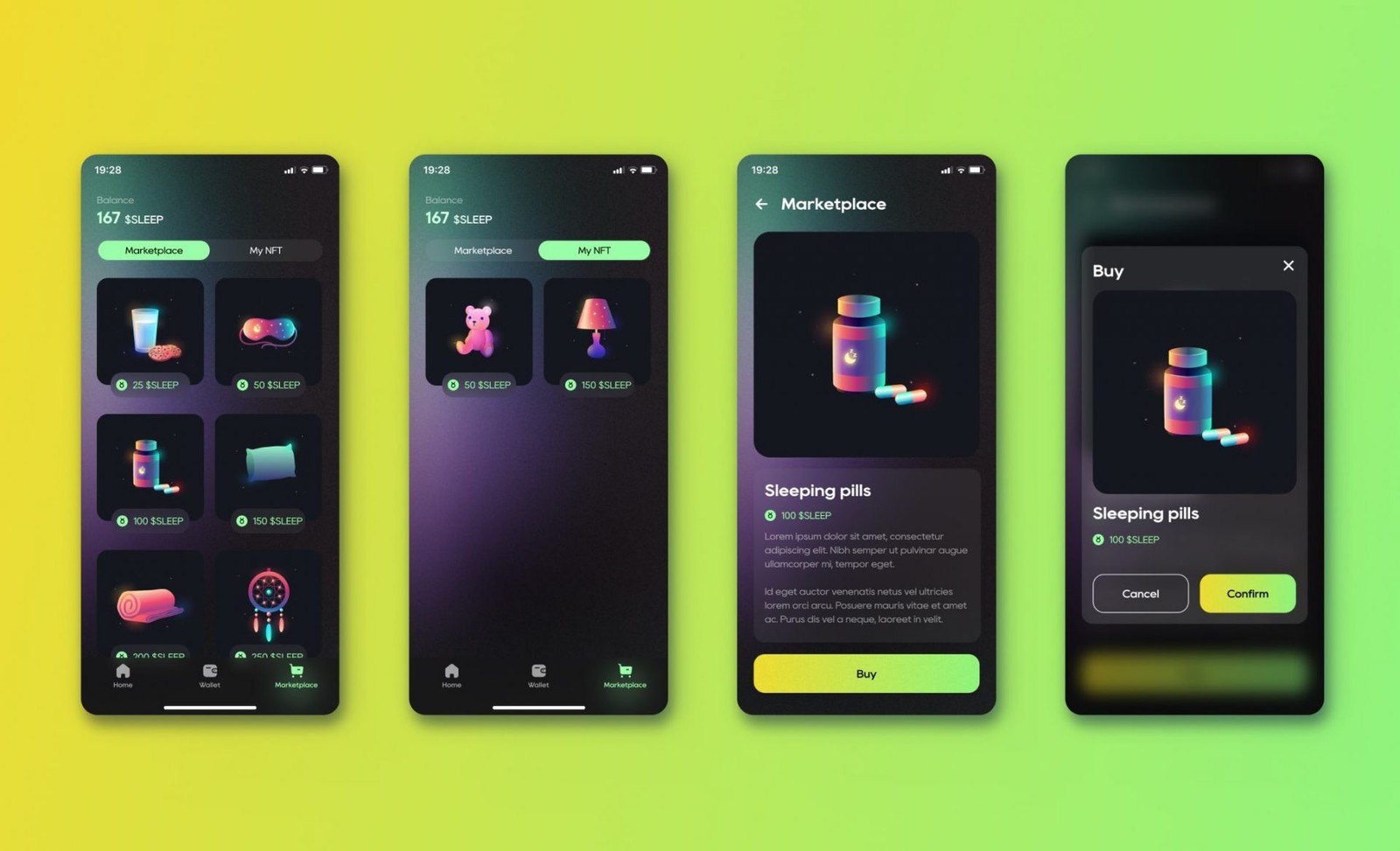 Taurus. Features for the future release
Visual communication
One of the main goals assigned to Proof of Concept was to embody the product idea in design. We wanted it to look and feel like a valid product. We started design in a few directions, but after Taurus, the naming, was approved, there was no doubt it would get a reference to astronomy. However, we still didn't want the connection to be too obvious.

The general dark tone of screens refers to the night sky and builds an association with sleep time. At the same time, primary colors contain several bright accents which look native when it comes to Web 3 products. In some way, it also matched Oura's visual identity, the primary device connected to the app.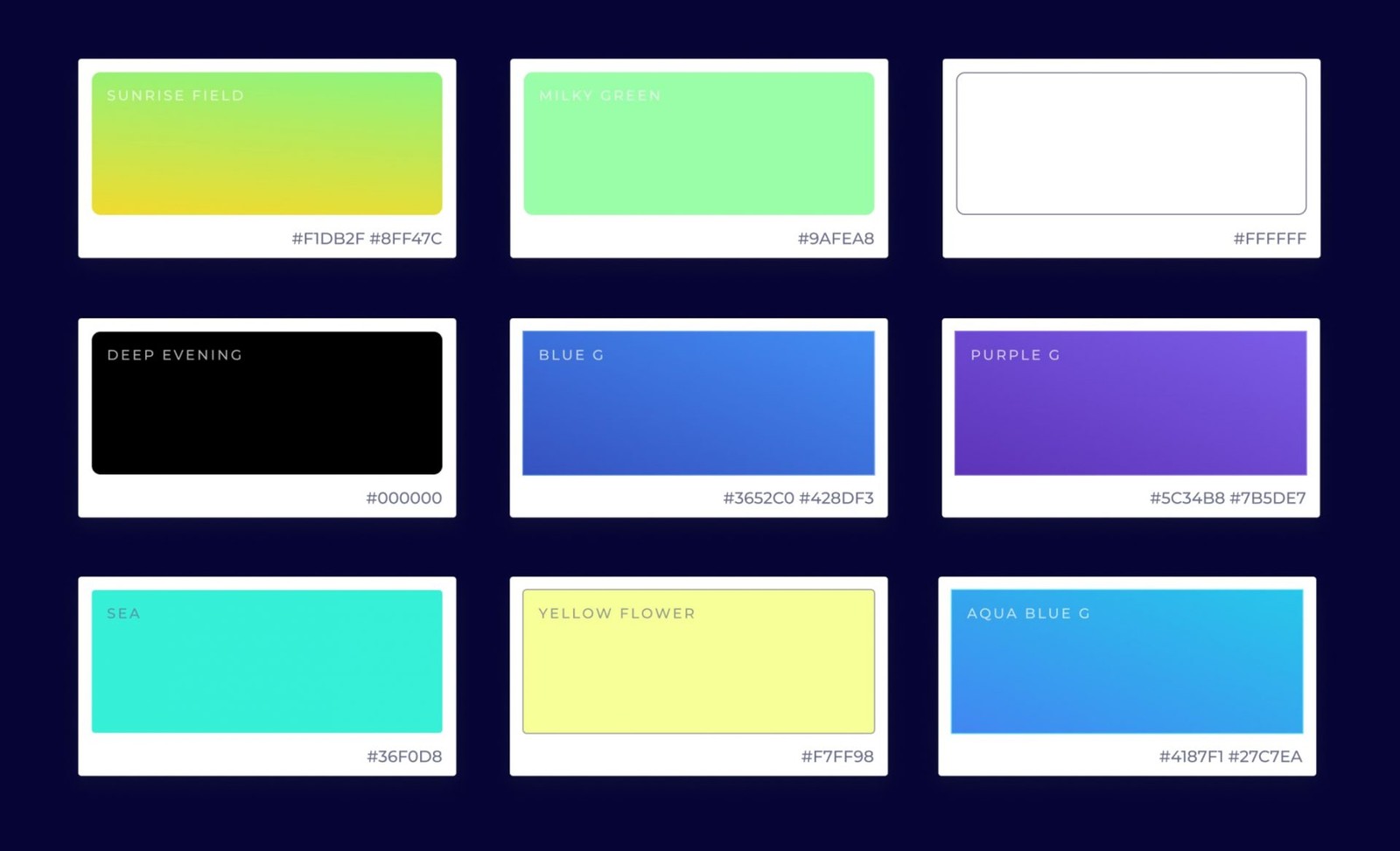 OUTCOME
Outcome
Proof of Concept helped to present how a business idea works in design & code. As it's said – seeing is believing. Our client aimed to get feedback from two groups: investors and test users. After gaining initial interest and support from both of them, it got clear we built PoC in the right direction. The upcoming big step is to raise the next round of investments and plan the new release and scale the platform.
Read More
Explore articles from Artkai - we have lots of stories to tell
Join us to do the best work of your life
Together we advance the human experience through design.