Blockchain prediction market protocol
This is a custom solution that revolutionizes the way users interact with the blockchain ecosystem. Read how we created a unique and compelling blockchain platform that ensures a no-loss environment while attracting users to explore investment opportunities.
Product Ideation & Strategy

OVERVIEW
About
the business
Nezha is the liquidity engine allowing market participants to only risk loss of profit without risking the principal investment. Instead of wagering stakes with the expected adverse outcomes, Nezha pools together liquidity and uses smart yield routing across DeFi protocols to distribute yield to prediction market participants. As it provides all the excitement without the downsides, we think of it as "Vegas without the hangover."
Build a web-based Blockchain prediction market protocol, making it interesting for all: Investors, Innovators, and Gamblers.

Create a comprehensive product to engage new users and maintain retention by supporting core values: attractiveness to invest, fun, transparency, engagement.

Combine classical lottery fun and entertainment with the blockchain universe, making it no-loss and attractive for investments
• 2 UI/UX designers
• 2 Front-end engineers
• 2 Back-end engineers
• 2 Blockchain engineers
• Solutions Architect
• DevOps
• QA engineer
• Project manager
• Business analyst
3
months for
research and design
7
months for
development and QA
OVERVIEW
Tech Stack
Get a quote
or free consultation

TypeScript

React.js

Redux

Next.js

Node.js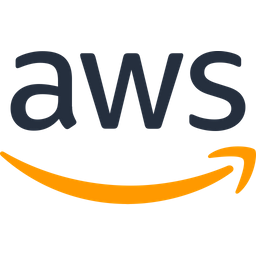 AWS

K8S

PostgresQL

REST

Swagger

Socket.io

GraphQL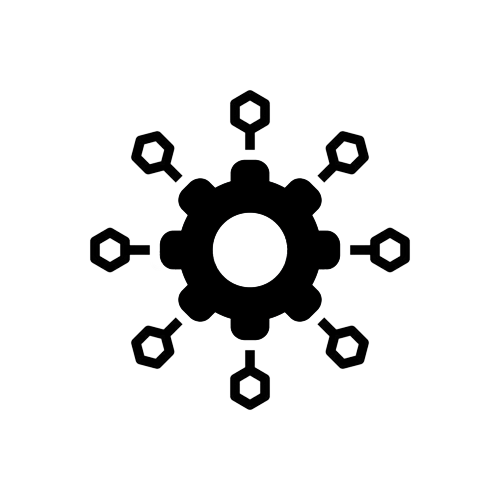 Microservices

Rust

Solana

WEB3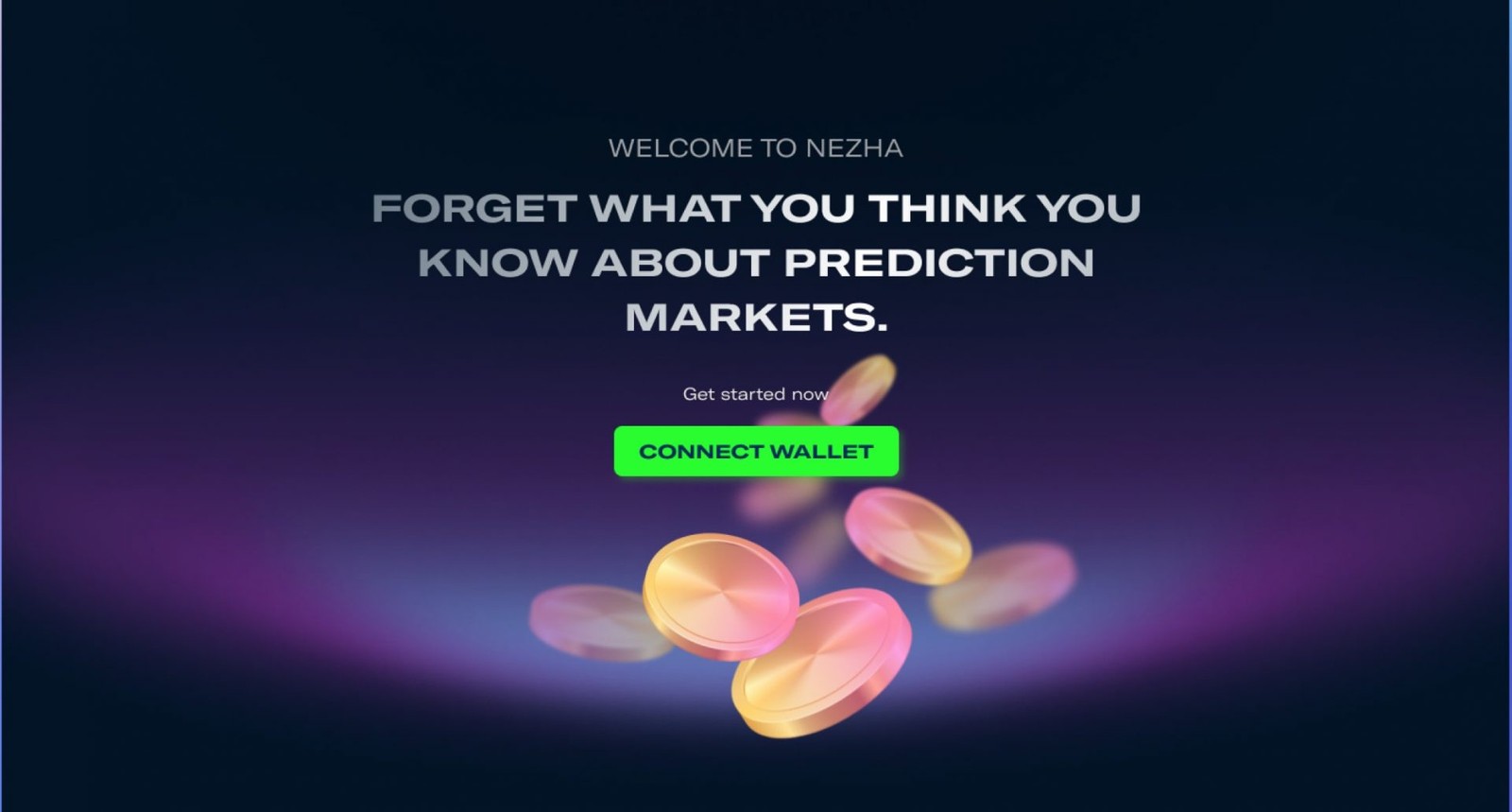 PROJECT JOURNEY
Research phase & Product discovery
Our team was building a complex community yield prize platform from scratch, so it was necessary to think out user roles and all possible scenarios in advance. We dedicated around three weeks of our effort to the research to form a  complete picture of a client's needs:
Personas, CJM.
Architecture and Smart contract flows
Automate the execution of an agreement so that the whole team can be immediately sure of the outcome without any intermediary's involvement or time loss.
Back end / Front end / Blockchain development
The main technical challenge was related to blockchain functionality, as it is hard to combine the full transparency of a blockchain with the unpredictability of a lottery.
We were building the product and its features around the insights discovered during the Research Phase, increasing the simplicity and easiness of use.
WEB BANKING
Platform features
Product features are the specific functionalities and characteristics that a product offers to users, distinguishing it from others in the market.
User ID verification
All-in-one identity verification system
Profile page with personal statistics
Сontinuously updated user statistics
Direct wallet connection
Seamless token
transfer
Solana NFT
Quick and easy access
to digital collectibles
Blog
Daily updated blog articles
Nezha draw
Determination of the weekly jackpot winner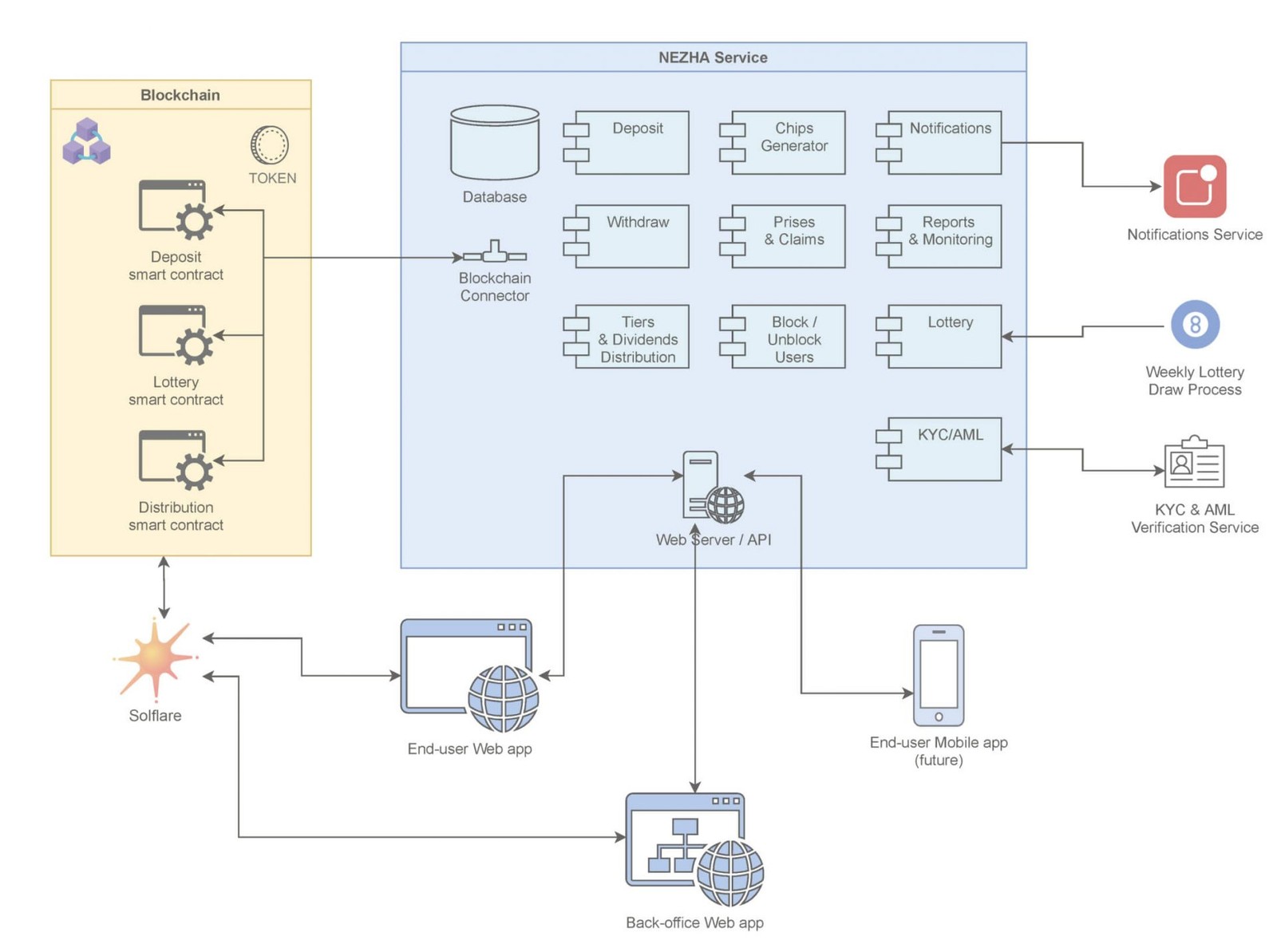 Nezha. High-level architecture.
PROJECT JOURNEY
UX/UI Design
While working on the visual appearance of the platform, our purpose was to recreate the game's feeling without being too attached to the image of classic gambling. It was essential to differentiate from old-school platforms and display our win-win approach through usability and design. 

Eventually, we balanced the manufacturability of the fintech market and the gaming industry.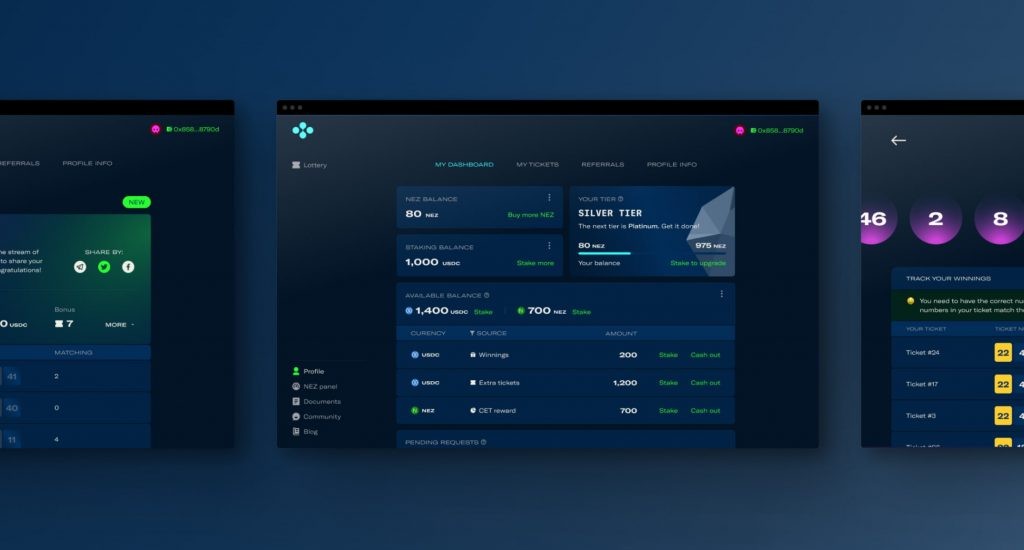 PROJECT JOURNEY
Visual Identity
Our design team built the brand identity around the bright neon accents. On the emotional level, it references the tech side of the platform and the idea of a new approach to gambling. Users can find themselves plunged into the atmosphere of a brand from the first second.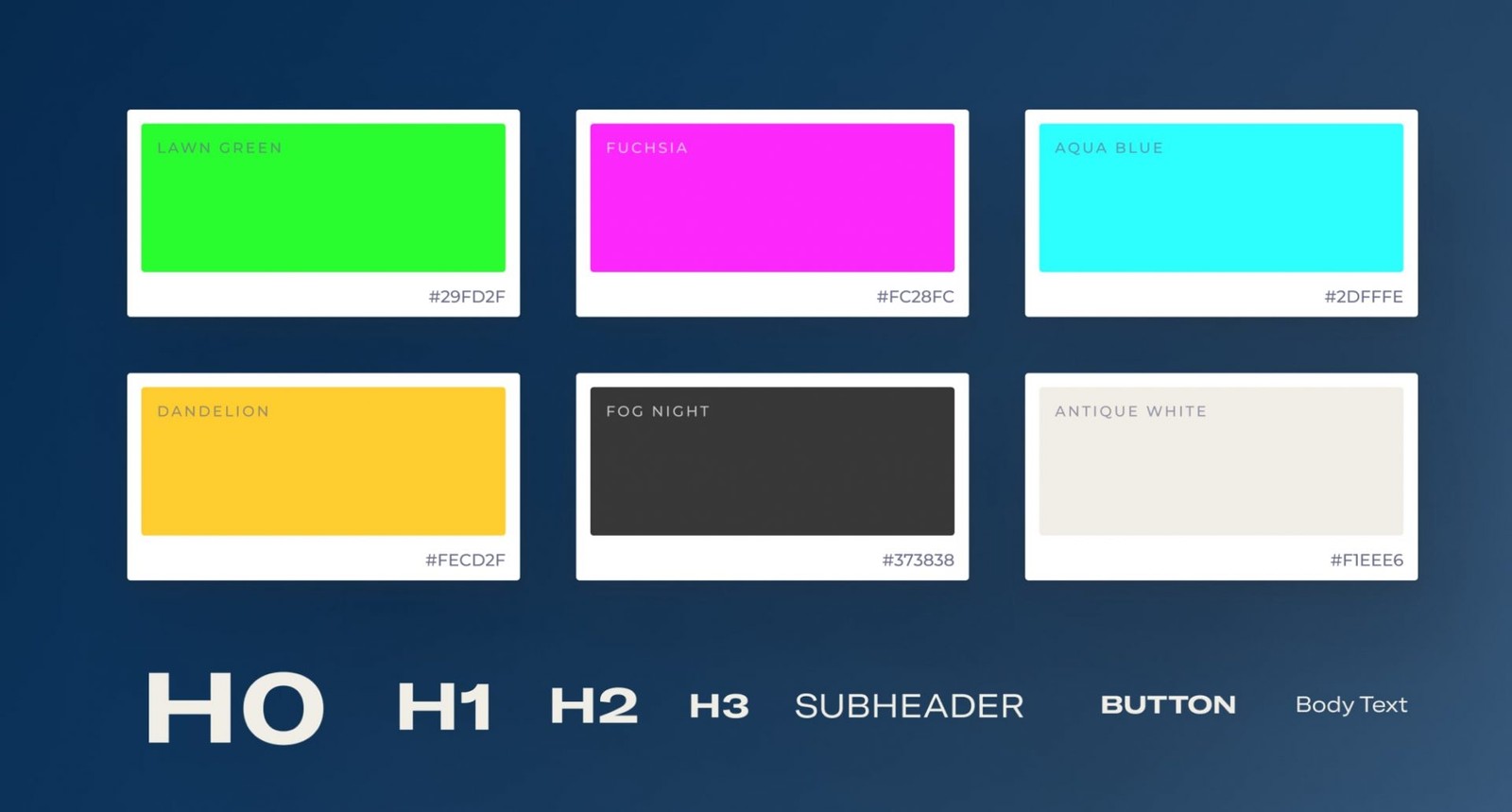 UI decisions that make sense
4 images
The end product is a complex solution built with intuitive navigation for users that increases conversions and platform attendance
Read More
Explore articles from Artkai - we have lots of stories to tell
Join us to do the best work of your life
Together we advance the human experience through design.
Get the latest news from Artkai
Hand-picked insights from our experts on human-centricity, digitalization trends, and more in one click. No spam, only quality.