SaaS platform for the HR/recruitment teams in small & medium companies
A single place to manage job vacancies  and candidate pipelines.
OVERVIEW
About the business
Cruitment is a SaaS that helps to manage career pages and the candidate pipelines for each job.

According to the research, this concept has often been used to scam people. Therefore, one of our critical tasks was to relaunch the existing market by introducing and implementing a new technological groundwork to build a user-centric, long-lasting system for people to enjoy and benefit from.
OVERVIEW
Project tasks
Сreate a new Visual Identity for the brand
Build a SaaS with two individual user flows for recruiters and candidates to solve different problems
OVERVIEW
Project team
Team: Art Director, UI/UX designer, 2 Front-end engineers, 2 Back-end engineers, Solutions Architect, DevOps, QA engineer, Project manager, Business analyst.
2.5
months for research and design
6
months for development and QA
Design and development are done in parallel after the research and discovery phase.
OVERVIEW
Tech stack

TypeScript

React.js

Redux

Next.js

Node.js

Express.js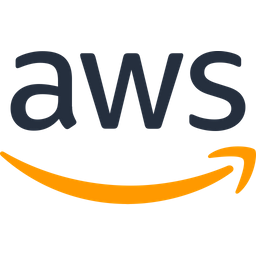 AWS

PostgresQL

REST

Swagger

Socket.io

GraphQL
Get a quote
or free consultation
PROJECT JOURNEY
Product development
Product structure
We've built a whole structure of the app based on user needs and their pain points. We closely collaborated with stakeholders to come up with relevant solutions and userflow.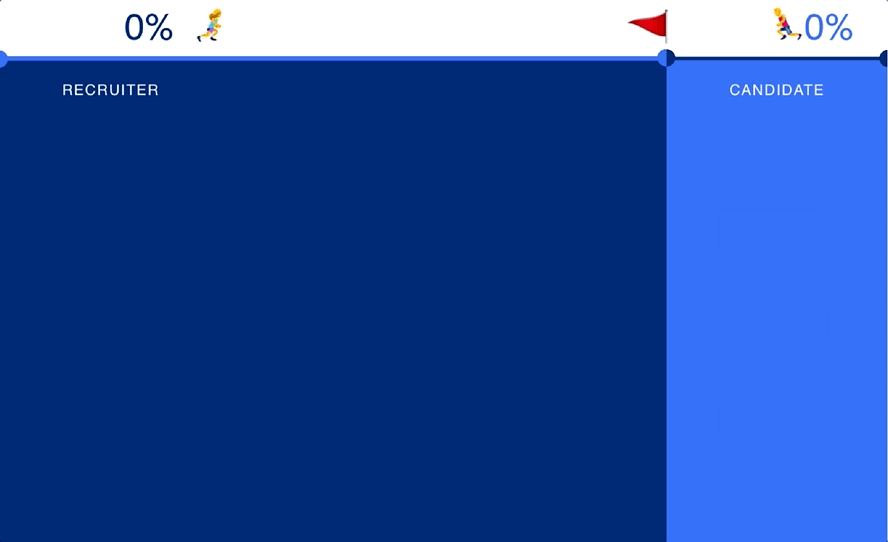 Cruitment. Product structure.
Platform functionality

Recruiter
The functionality is built around Recruiters and their needs. They have different tasks, and their pipelines differ from company to company. Thus, we've made their flow easily customizable.
Customizable pipeline based on the process with a slick drag-and-drop interface
Kanban board gives an overview of the recruitment progresses in one single-board view
Pin function helps to prioritize the available jobs as needed
Customizable reports to meet the organization needs and to help find places for improvements
Adjustable notifications keep user updated on events and new applications

Candidate
Candidates don't require a lot of interaction with the platform. They want to find a relevant job and fill in all required info in the forms quickly and conveniently.
Search and sort relevant jobs
Apply for interviews
Review the feedback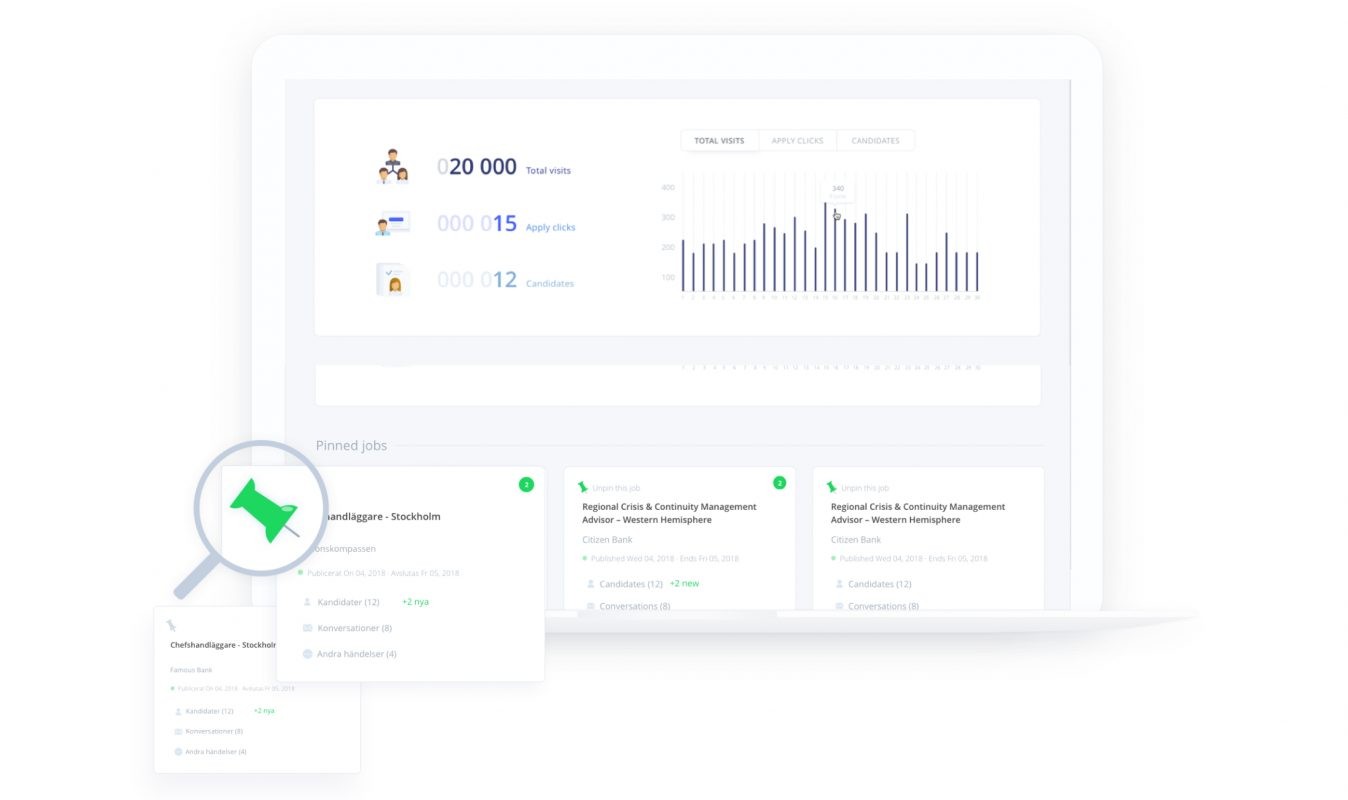 Cruitment. Candidate's page.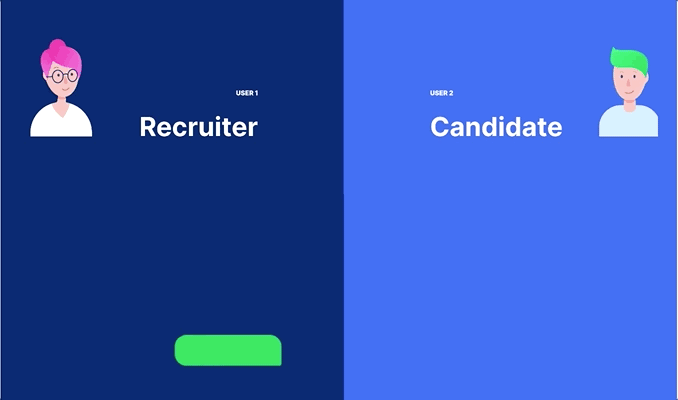 Brand identity
We also created a new Brand Identity as a visual basis for the platform and brand. We wanted to use clear visual design without any distractions and with helpful color coding because the Recruiters will use the solution for hours every day.

We've chosen a friendly font with a connotation to dialogue between recruiters and candidates. It combines the seriousness of a classic style and at the same time shows openness & dynamism. The colors reinforce the credibility of the brand.


Cruitment. Colors and fonts.
Marketing website
The final part of the work incorporated various marketing materials, including a promo website and illustrations.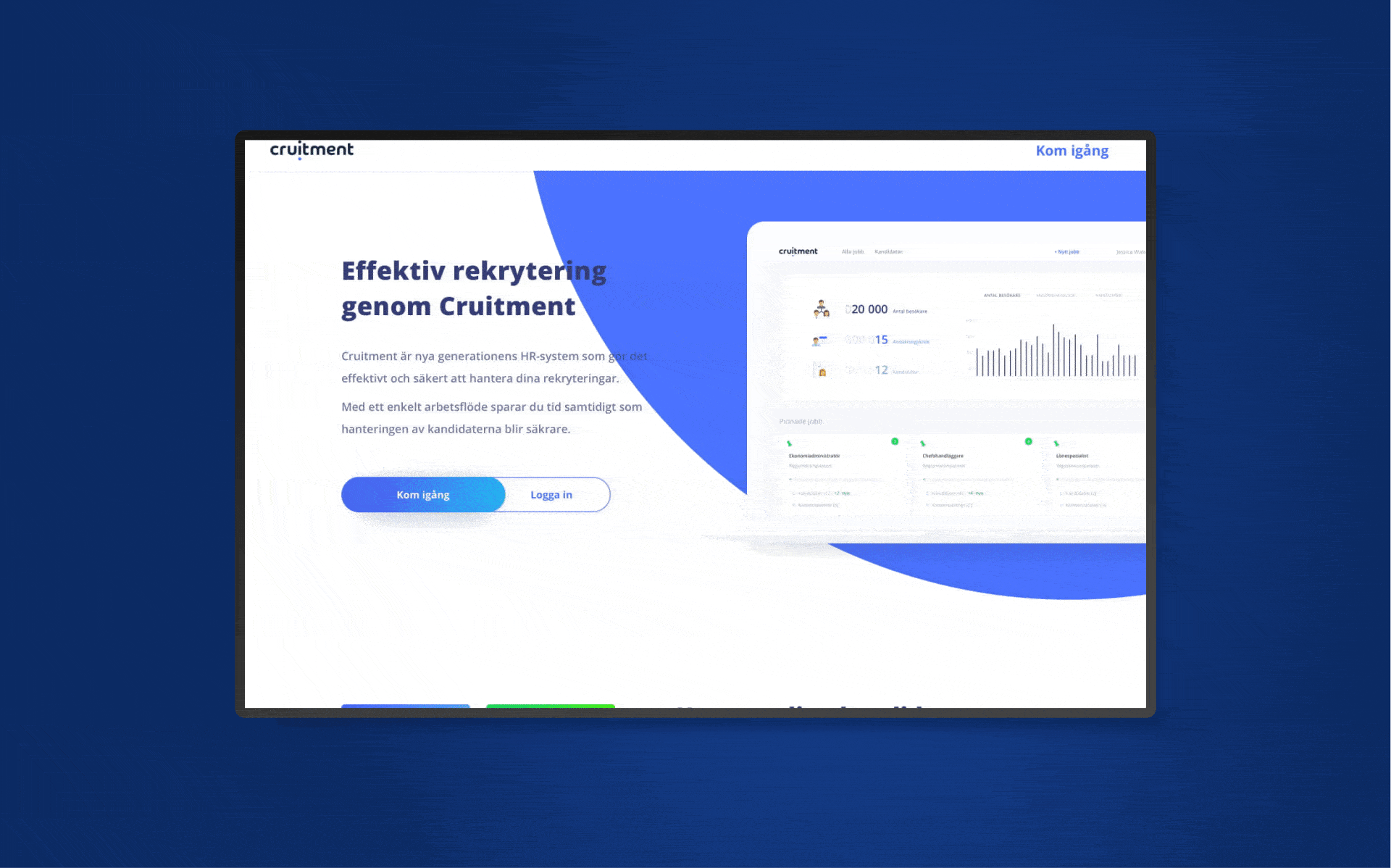 OUTCOME
Outcome
Increased the pool of candidates 3 times
Increased the number of accepted offers by 2
Reduced CPA (Cost per Applicant) by 1,5 on average among recruitment teams
Read More
Explore articles from Artkai - we have lots of stories to tell
Join us to do the best work of your life
Together we advance the human experience through design.
Get the latest news from Artkai
Hand-picked insights from our experts on human-centricity, digitalization trends, and more in one click. No spam, only quality.