Digital Platform for antique dealers to sell across multiple marketplaces
Web marketplace to simplify, automate and accelerate the process of selling antiques online.

OVERVIEW
About the business
The goal of the client is to support, inspire, and assist all constituents of the art, vintage, and antique industry.

The traditional method of posting inventory on multiple online marketplaces is time-consuming and frustrating, requiring the repetition of tasks for each marketplace.

Sellers can spend an average of 15 to 30 hours per week uploading, editing, and managing online listings across multiple marketplaces, tracking inventory on spreadsheets or notepads.

Built for speed and simplicity, the eCommerce Manager (eCM) allows adding, editing, and managing listings across multiple marketplaces from a single location in just a fraction of the time.

Built specifically for and with sellers of ever-changing stock, the eCM supports 19 different marketplaces and makes online and offline stock management a breeze.
Supported marketplaces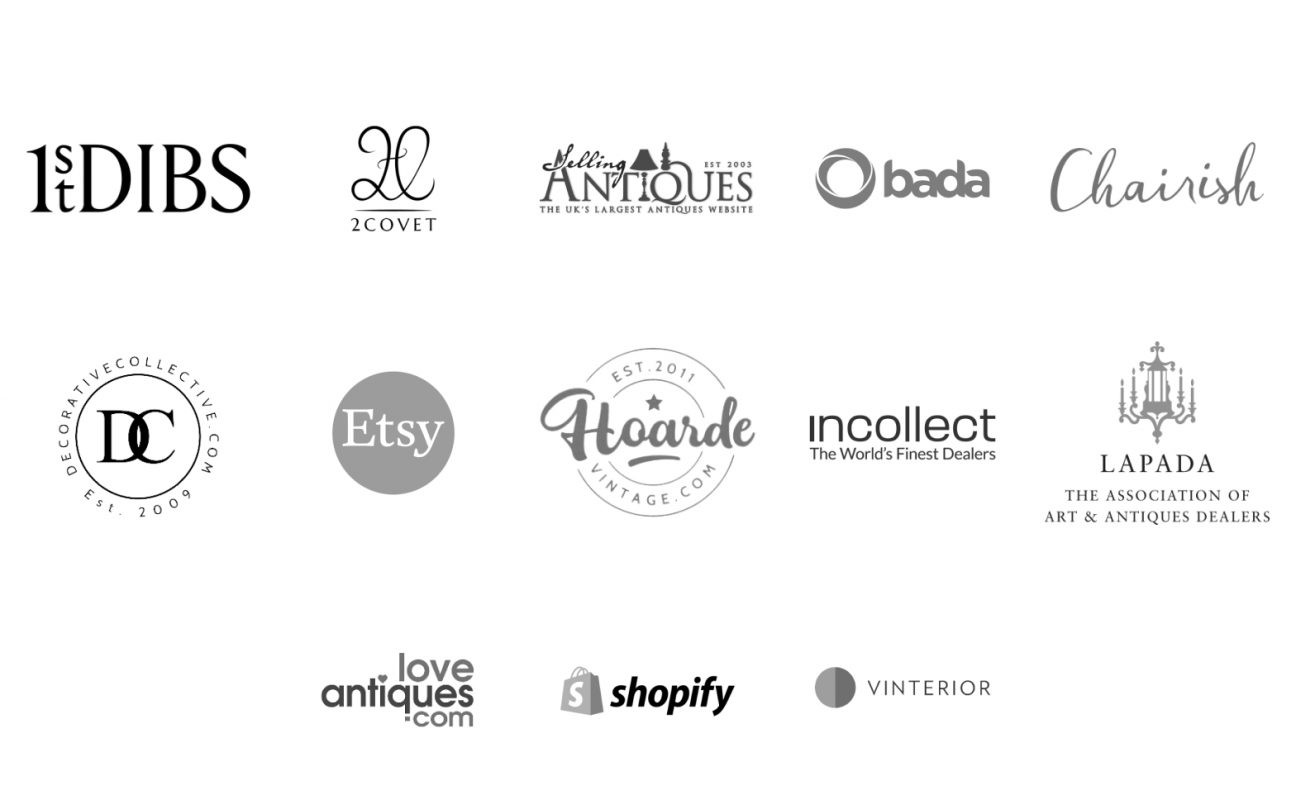 OVERVIEW
Project tasks
To create a new Visual Identity for the brand and marketing website to support the product.

To build a new and one-of-a-kind inventory and multi-marketplace management platform from scratch with an intuitive user experience optimized for non-tech-savvy users.

The platform should support two separate branches of user flow: seller and buyer side.
Sellers should have a functionality of global access to buyer requests 24/7, universal inventory management, simple connection to marketplaces, and request-driven sales.

Buyers should get a straightforward search, access to secure vetted dealers, direct communication and private negotiation with vendors, and a simple process of connecting to qualified marketplaces.
OVERVIEW
Project team
Team: Art Director, 2 UI/UX designers, 2 Front-end engineers, 2 Back-end engineers, Solutions Architect, DevOps, QA engineer, Project manager, Business analyst.
4
months for research and design
10
months for development and QA
Design and development are done in parallel after the research and discovery phase.
OVERVIEW
Tech stack

TypeScript

React.js

Redux

Next.js

PHP

Magento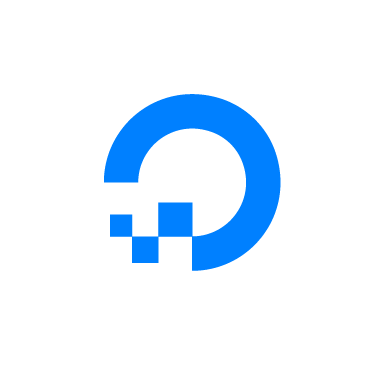 DigitalOcean
MySQL
Get a quote
or free consultation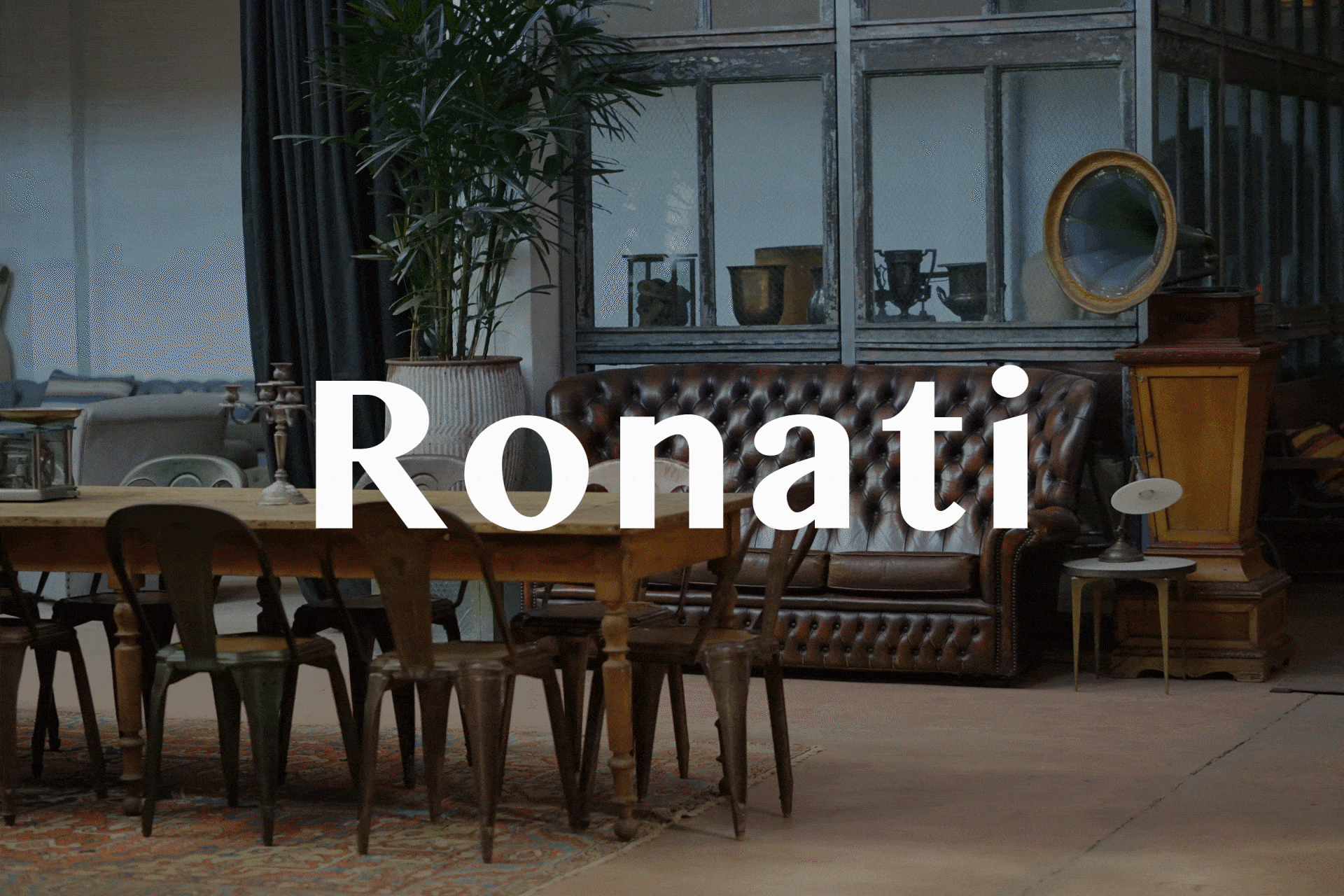 PROJECT JOURNEY
Product development
Research phase & Product discovery
To gain a clear understanding of how to realize and communicate the idea of the business, first, we needed to analyze our client's objectives, evaluate the market, and study user's online listing habits. More importantly, we had to determine our main target audience and learn as much as possible about our potential users.

We have been studying and analyzing all our research findings to identify the most critical needs, pain points and habits of our target users.
Dealers provide access to their items, first and foremost, to their private client bases.
Looking for the lost or missing pieces of an item is extremely difficult.
While updating client bases, dealers might have to store items for weeks or even months.
Hiring dealers to look for items is risky since they do not provide guarantees.
With current platforms, dealers to manually implement all the inventory operations.

Buyer user persona Goals & Functionality:
Optimized search to find exactly what they're looking for
Private Negotiation and sale process
Ability to work with secure vetted dealers
No buyer premiums
The platform should save time, remove friction
Seller user persona Foals & Functionality
Universal inventory management - add, edit and manage listings across multiple qualified marketplaces from a single location
Global access to buyer requests 24/7
Simple connection to qualified marketplaces
Request-driven sales
Sale is happening between buyer and seller
Website & Platform Information Architecture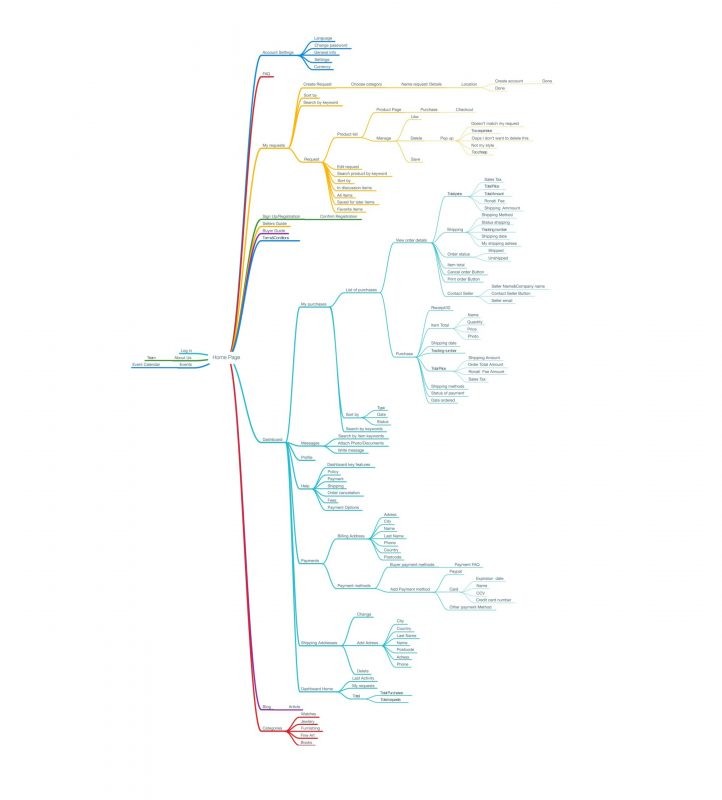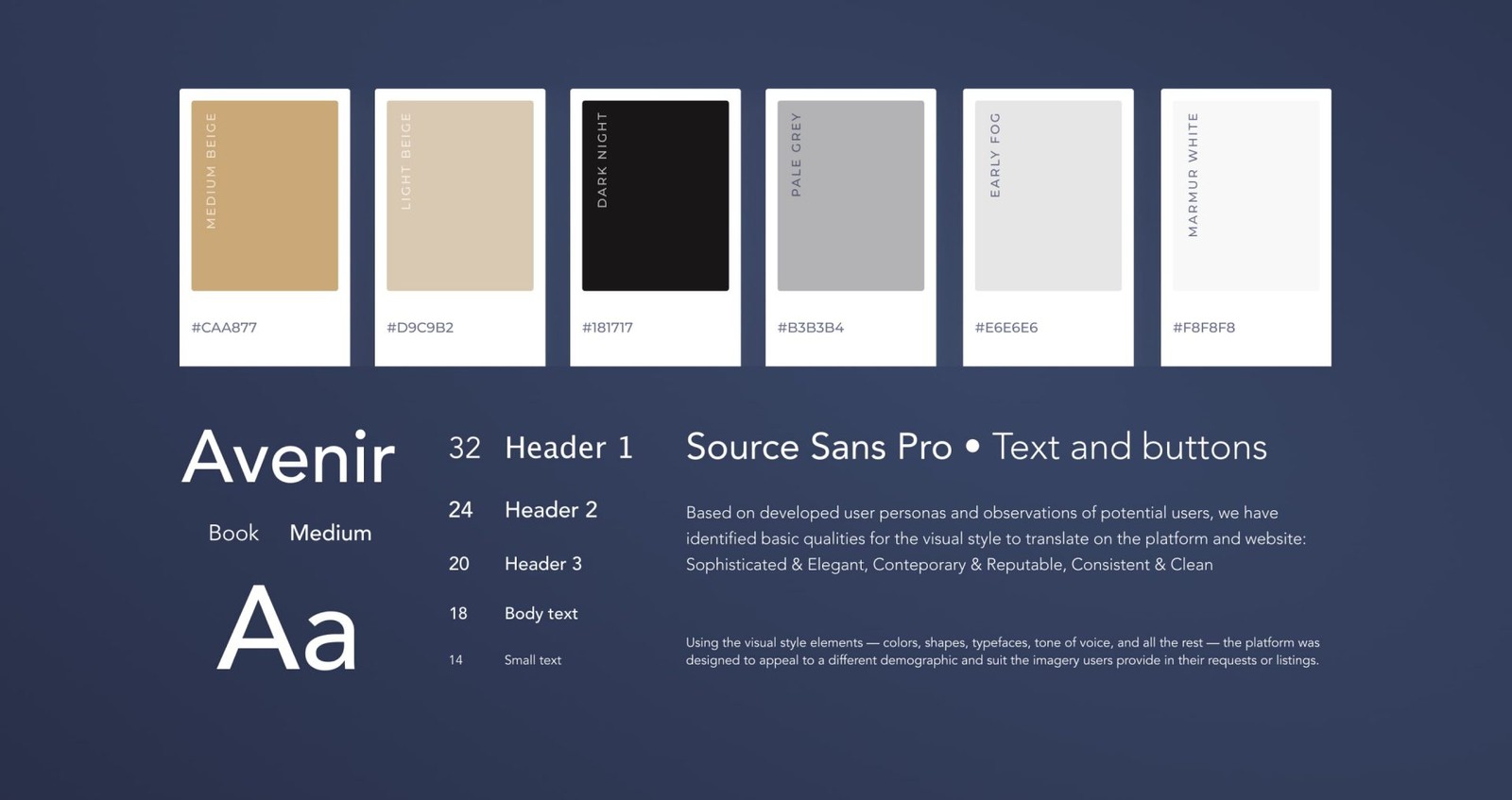 Homepage
The home page prioritizes user onboarding, explaining to a varied global audience what client is all about and how it works. It also provides quick access to user dashboards and a brief overview of the recently discovered items for existing users.
Blog
The blog was designed to be consistent, easy on the eyes, and flexible when it comes to different types of content.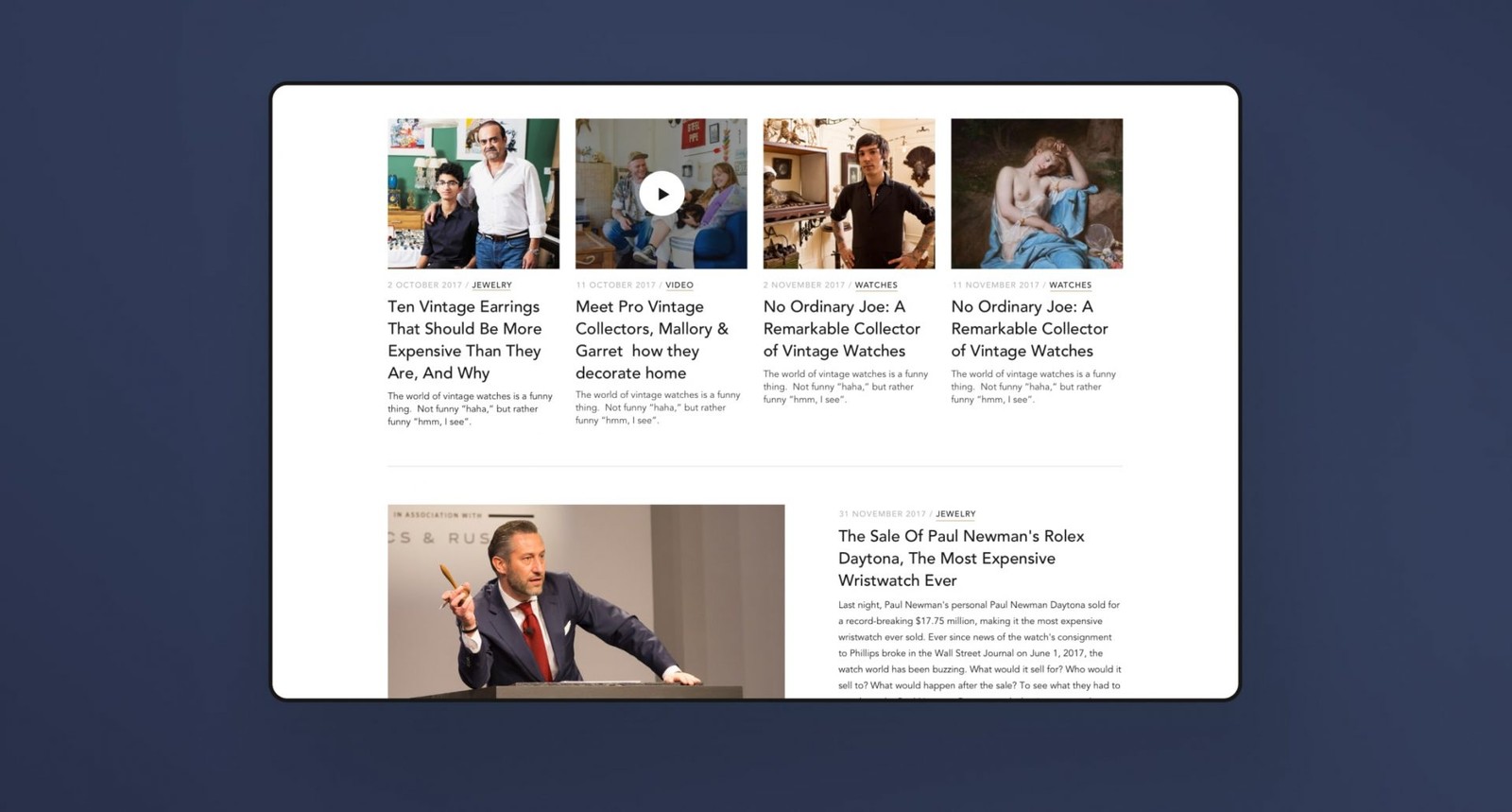 Dashboard
We have designed the buyers page to make it as easy as possible for them to create, manage and track their requests.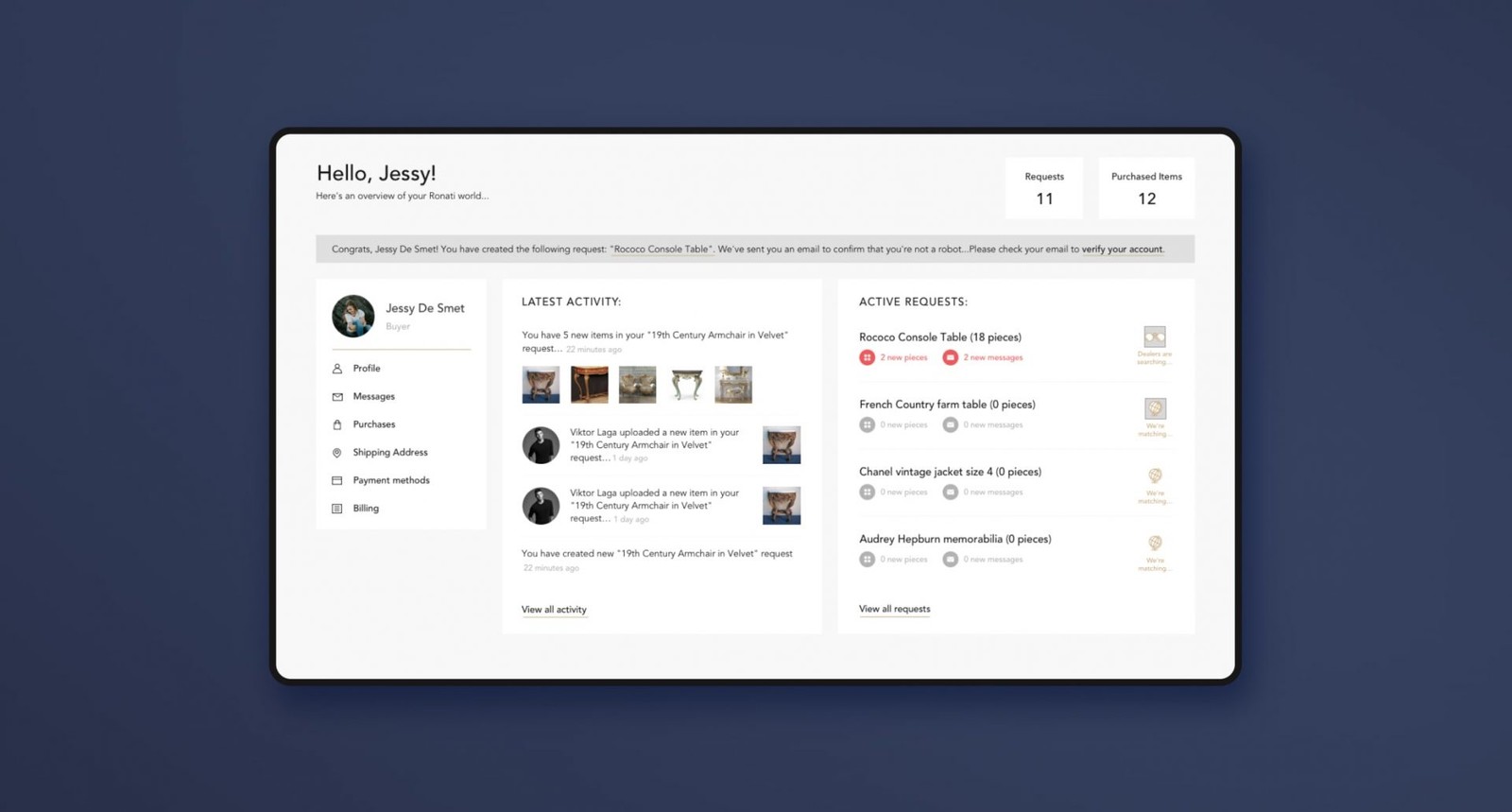 Inventory manager
The eCommerce Manager (eCM) is the industry's only comprehensive inventory and multi-marketplace management tool built exclusively for dealers of art, vintage, and antique items.

Clients could post, edit, and manage their stock across online marketplaces and create beautiful presentations for buyers in less time.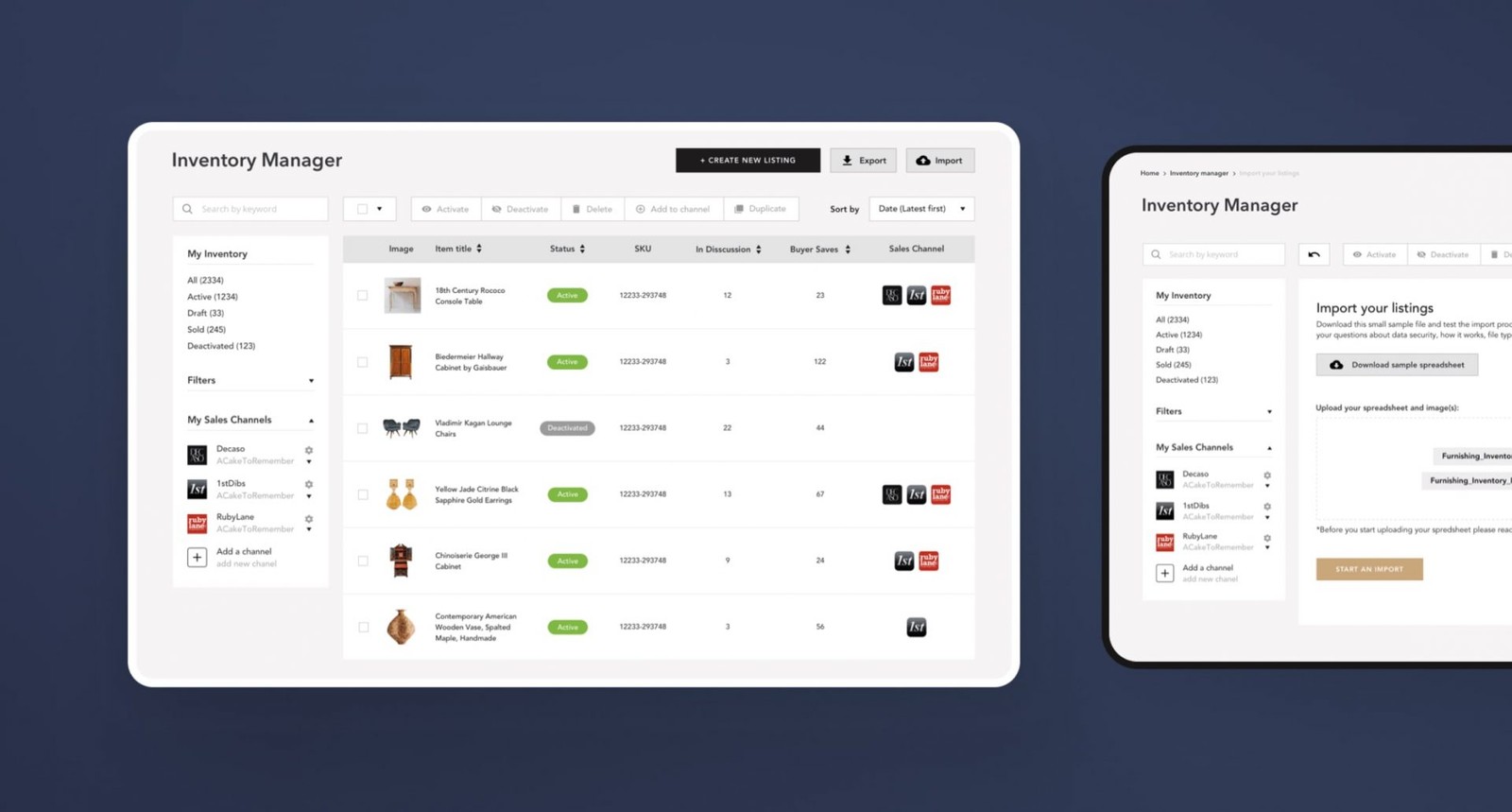 OUTCOME
Outcome
112k+
items in the eCM inventory
12k+
marketplaces postings & updates
60
dealers gave a positive feedback after using the site
$1.62
trillion value
of one-of-a-kind, rare and antique pieces worldwide
REVIEWS
Client review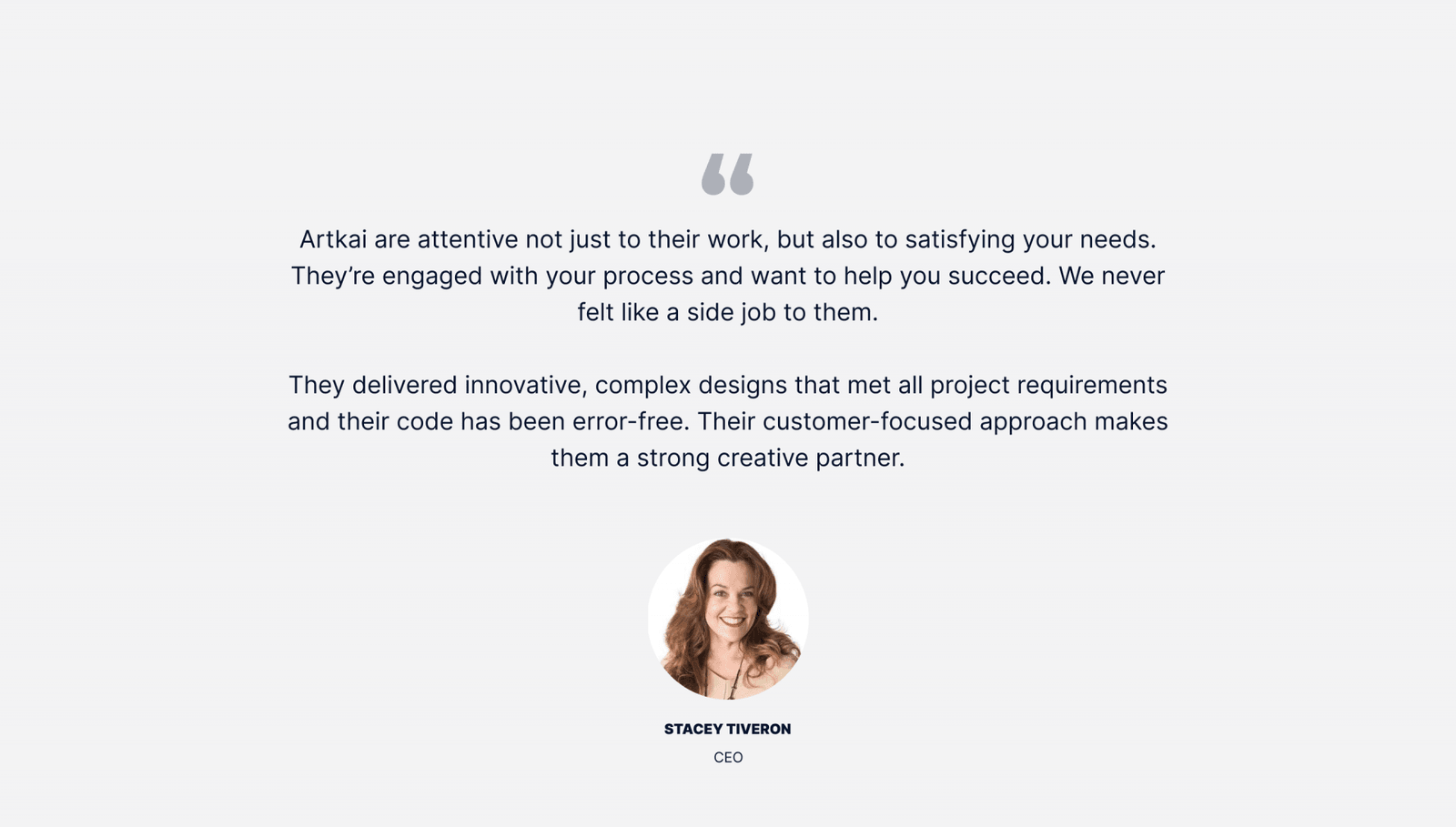 Read More
Explore articles from Artkai - we have lots of stories to tell
Join us to do the best work of your life
Together we advance the human experience through design.
Get the latest news from Artkai
Hand-picked insights from our experts on human-centricity, digitalization trends, and more in one click. No spam, only quality.