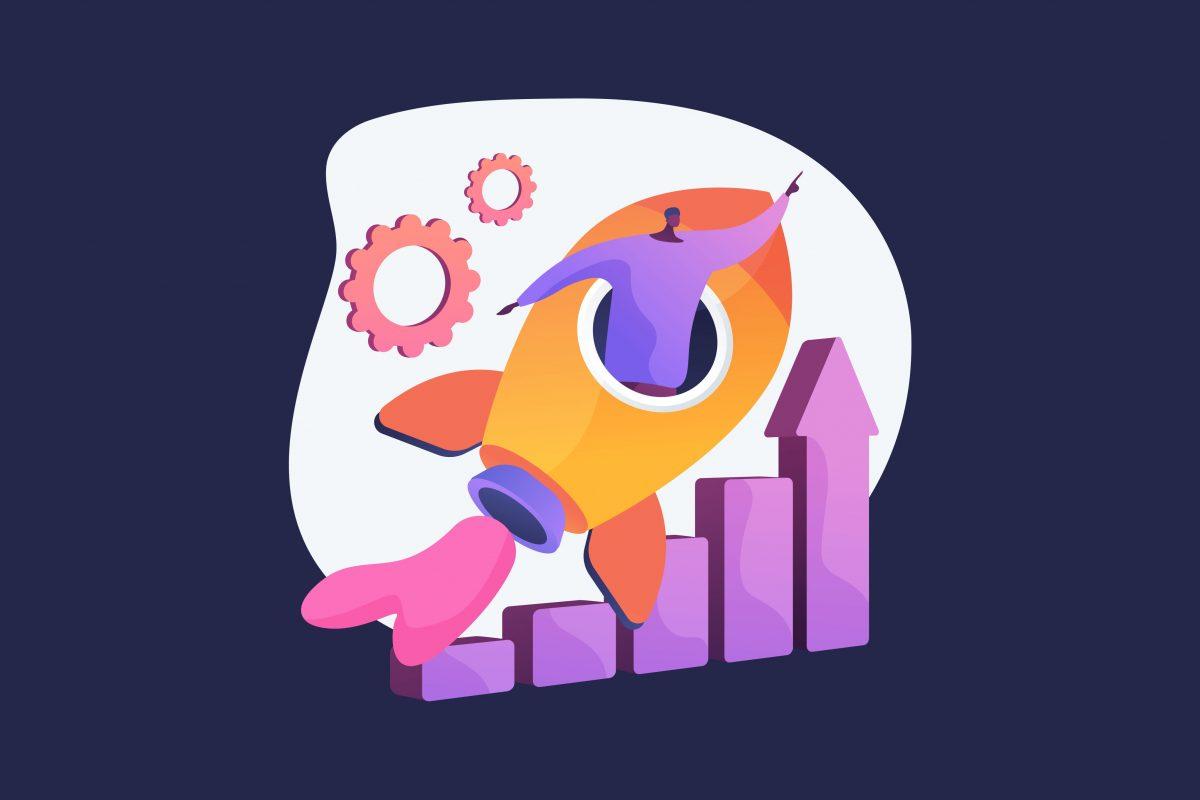 What Are Product Development Key Performance Indicators?
According to Statista, global IT spending on corporate software amounted to 783 billion US dollars in 2022, up 7.1% from the previous year. The business software market has increased, doubling market sales between 2010 and 2020. With the digital transformation trend, the demand for IT products will grow as new niches and use cases emerge.
However, processes matter no less than results. How can you achieve lean product development? How can you measure its ROI during development? The answer is product development key performance indicators, or KPIs. The Gartner glossary defines a KPI as a high-level measure of system output, traffic, or other usages, usually streamlined for weekly, monthly, or quarterly collection and assessment. 
This article will explain why product development KPI are essential, how tracking success and opportunities improves KPIs, and provide examples of product development metrics. We will share Artkai's experience in KPI measurement and how it helped deliver top-notch products to our clients, such as Procredit Georgia, Coinloan, and more.
Why Are Product Development Metrics Important?
Product development key performance indicators help businesses understand how effectively they create products. They allow more control over the quantity and quality of the things they generate. These two variables indicate a company's ability to compete in the market and long-term financial performance. 
When product teams have access to product metrics, it's like watching the speedometer on a car: It helps them know when to accelerate, decelerate, and allocate resources as necessary. Yet, too many dials can distract the driver. In the same way, too many metrics on the product development dashboard may confuse.
Those indicators may only work as a pointless diversion if they aren't connected to an important outcome, like earning income. Therefore, choosing the appropriate KPI for product development is crucial. Businesses have access to a wealth of digital information. The more informed they are about focusing only on the few product KPIs that matter, the more power they have to produce the desired results. 
The following are a few standards for choosing metrics:
Reduce the number of metrics.
Use easy-to-understand metrics.
Avoid measuring things that are difficult to collect.
Emphasize metrics that directly affect revenue.
Tracking Success And Opportunities For Improvement With Product Development KPIs
A product development department frequently struggles to balance the return on investment in research and development, the effectiveness of concept generation, management performance, and other factors. Product teams should continuously track and report a good set of product development KPIs to successfully manage these interests.
When appropriately used, KPI for product development provides information that boosts productivity and efficiency, shortening the R&D cycle and increasing profitability. Yet, because products change frequently and iterations might be numerous, it can be challenging for these departments to decide which KPIs to monitor. Management must balance the product's lifespan and its current metric needs.
Artkai Experience
Artkai is an award-winning full-cycle product development company that uses product development KPIs to deliver customer-centric digital products with expedited time to market, increased customer satisfaction, and increased profits. We take pride in our products receiving over $500 million in funding and have been praised by Apple, Y-Combinator, Forbes, and dozens of millions of users. 
Let's dive into some of our case studies. 
ProCredit Georgia
Our client, ProCredit Georgia, aimed to digitalize banking services entirely, release the pressure on contact center employees and physical branch staff, and transform current functionality into more user-friendly and accessible tools. 
The Artkai team of three front-end engineers, two UI/UX designers, a project manager, a business analyst, and a QA engineer worked on the product for about 12 months. During the design and development phase, we tracked product development KPIs to ensure that the team met the project deadlines while ensuring the highest product quality. 
As a result, our team revamped the mobile banking app with integrated video identification for bank account registration, the My Finances section, onboarding, and smart login. We also built web banking with a dashboard and quick access navigation. Our efforts had a notable effect:
Online access to banking services has reached 99 percent.
Transferring money online or through a mobile app was cut by 50 percent.
Blocking a card via a mobile banking app now happens 60 percent faster.
The mobile app logs events twice as quickly as the previous version.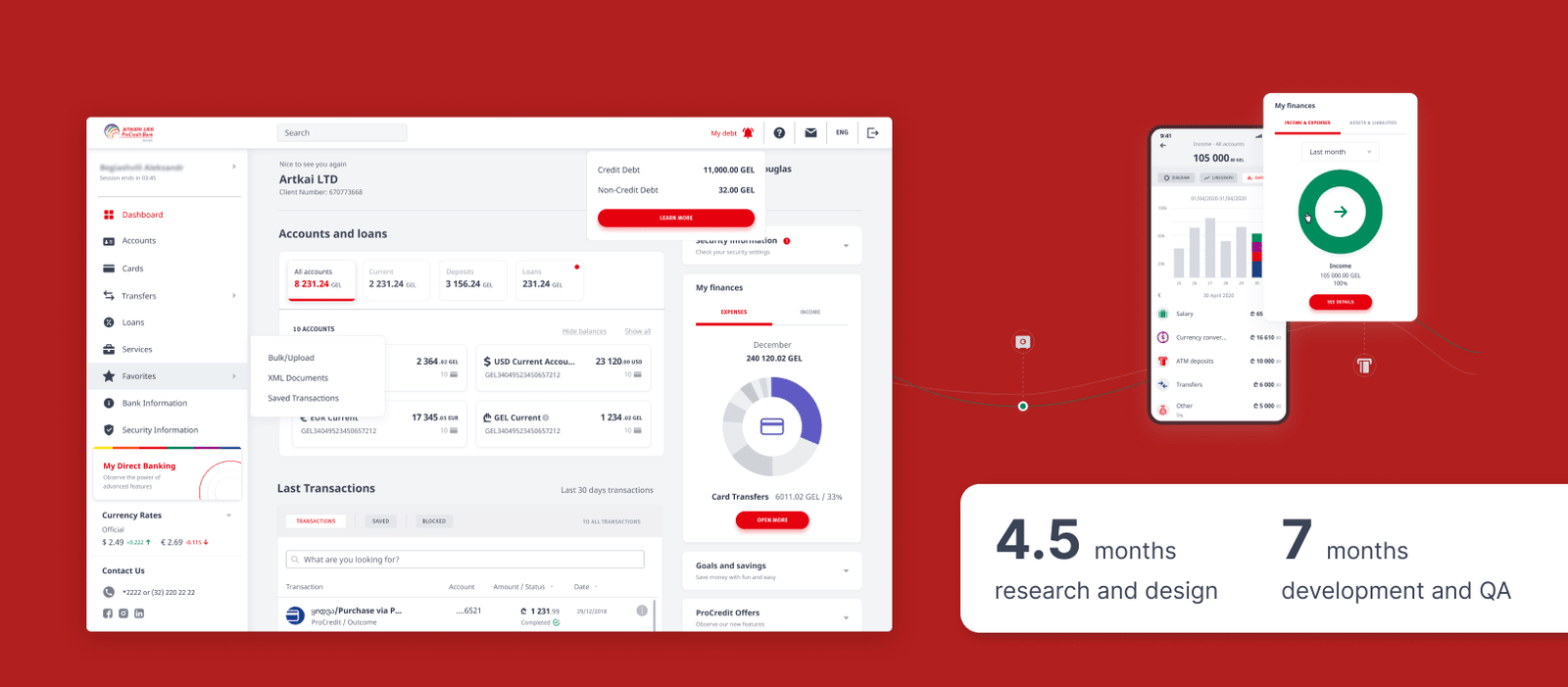 Coinloan
Coinloan, the pioneering marketplace-based crypto-to-fiat lending platform, set out to develop a web-based P2P lending platform with a cutting-edge crypto-related aesthetic that would draw in financial experts and enthusiasts. The client also wanted to promote the platform by creating an engaging and user-friendly marketing website.
Two months were spent on research and design by the Artkai team of two UI/UX designers, two front-end engineers, one QA engineer, one project manager, and one business analyst, and four months went on development and QA. We carried out the design and development phases concurrently after the research and discovery stage, measuring product development KPIs to ensure the project was on track. 
As a result, our team improved the platform's simplicity and usability. With the omnichannel experience in mind, Artkai created a customer journey map that considers interactions on the web, mobile, in-person branches, and marketing. With Artkai's collaborative efforts, the client received:
An attractive, helpful, and informative website.
A comprehensive, secure, and straightforward platform.
Effortless and beneficial experience.
More than 100,000 active users on the platform.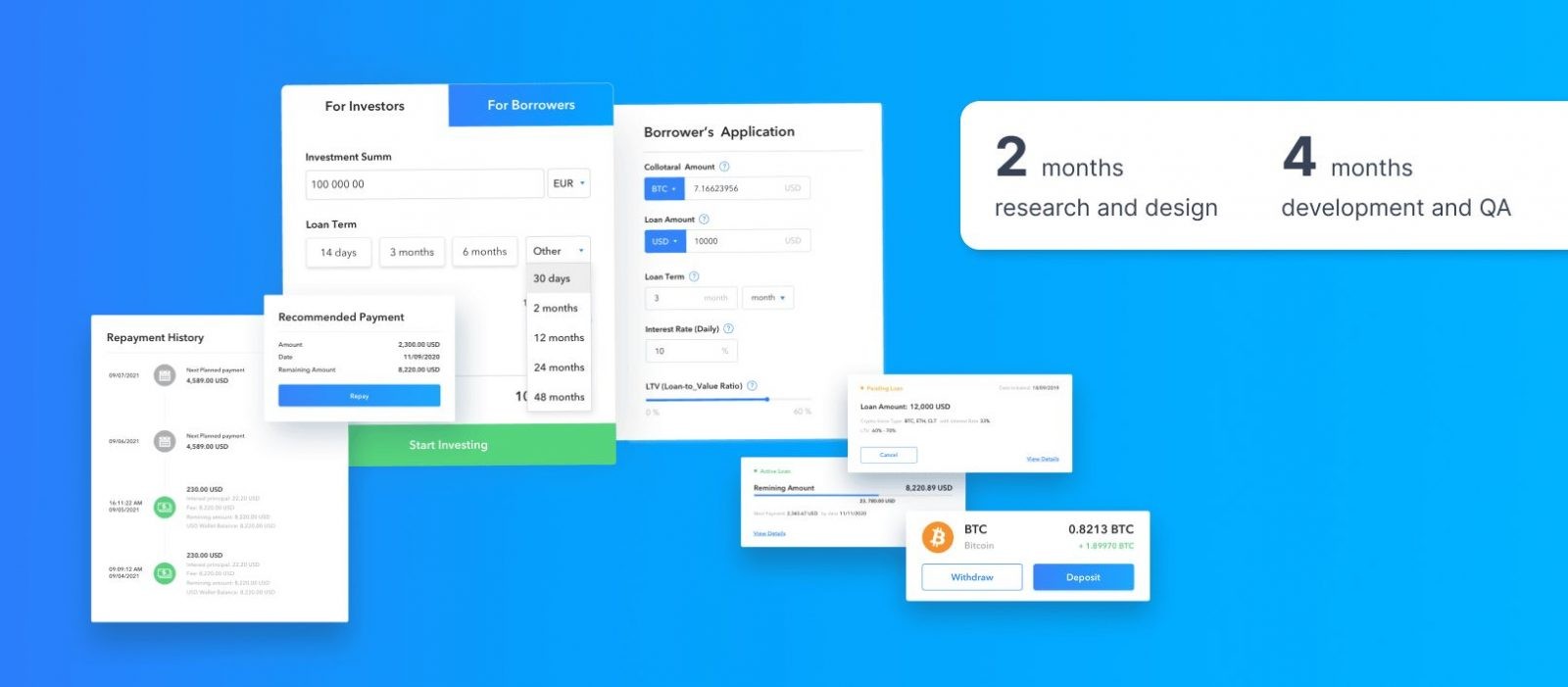 Discover more Artkai case studies for Blockchain, Crypto, and NFT companies in our blog. 
Below we will share examples of KPIs for product development that have proven beneficial for our clients' businesses in the long run.
Product Development KPI Examples: To Proactively Manage Operations 
Straightforward, targeted, and deterministic KPIs directly affecting revenue help product teams prioritize their work more effectively and make feature modifications that enhance the company's financial stability.
Research And Development (R&D)
R&D as a percentage of sales indicates how much of a company's profits are put back into creating new goods. R&D KPIs also include the investment made in upgrading current items. A high proportion of R&D spending suggests your business is attempting to innovate more. You'll probably have more satisfied clients and a more significant market share. 
R&D as a percentage of sales doesn't have a widely recognized benchmark. While 20-30 percent is low for some businesses, 2-3 percent is healthy for others. There may be cause for concern if R&D as a percentage of revenue diminishes or falls below that of competitors. Therefore, you need to choose your aimed level for this KPI.

Total R&D/Product Headcount
The entire number of personnel working on research and development of new products is known as headcount. Measuring total R&D personnel over time is most insightful. When you start working on the new product, the total headcount will likely increase as you hire more skilled developers. An increase in total product headcount signals a rise in production output.
A drop in R&D/product headcount will indicate a smaller pipeline of new products. You need to be careful in decreasing the total product headcount as it may cause an impending slowdown or problems meeting deadlines.

New Patent Creation
Large organizations need to track the number of patents they generate. This KPI measures possible new revenue sources and competitive advantages through proxies. Many businesses see patents as a sales pipeline and work to keep it full. A fair share of new patents suggests that the business will develop new sources of income. Also, the company can do well in the market.
Formula: 
The number of patent applications
The number of patents pending approval
The number of obtained patents
The number of rejected patents
New Products Made Available
This new product development KPI helps businesses to monitor how many new products they launch. Large companies measure their products during the planning and conceptualization stages. They also track the items under development. Product development strategy and planning help companies release more products. A decrease in the number of new products implies a future slowdown in the rate at which new products are launched.
Formula:
The total number of new products being considered, estimated, or planned
The total number of actively developing new products
The total number of new products introduced per year
Average Product ROI
The ROI (Return on Investment) is a financial ratio that illustrates the level of profitability or loss of a business, taking into account the amount of investments made in this business. This KPI, also known as average product payback, assesses how much revenue each new product brings in for the company in relation to the cost of its development. 
There is no set benchmark for this KPI. Businesses have vastly different profit margins, but the higher the ROI, the better.

Story Points Retired
Story points are the units of work completed by a team following the SCRUM product development approach. Simply put, story points are a rough estimate of work difficulty. Team members with different skill levels may retire story points at different speeds. The number of story points retired is an approximate measure of how much work a team completes in a particular time frame. 
For instance, a product team could add a new service to their technology stack by finishing ten story points over a two-week work sprint. If that team completes more story points this month than they did last month, it may indicate increased productivity.
Formula: 
The number of story points retired in a sprint
The number of story points retired per team member
Team Velocity Points
Velocity is a primary metric in Scrum that measures how much work a team can complete in a single sprint. At the end of the sprint, velocity is determined by calculating how many story points were retired in a sprint. Knowing the team's velocity points allows you to calculate how many sprints you need to accomplish upcoming product development tasks. 

Sprint Burndown
A sprint burndown calculates the entire amount of work to complete by a project's due date. It can be expressed in person-hours, story points, or any other unit of effort. Scrum teams construct sprint burndown charts to show the completion rate and the amount to be done.
Days within a sprint are on the chart's horizontal axis, while the vertical axis represents the remaining tasks. This graphic is updated daily by Scrum teams. Around the midpoint of the sprint, the burndown line should descend. It shows that the team is finishing the tasks outlined in the sprint plan. The team must take corrective action if the burndown line doesn't decline.
Chart Example: 
Source: ResearchGate
Errors Per 1,000 Lines Of Code (KSLOS)
KSLOS or Kilo-SLOS stands for a thousand source lines of code. Software development teams can assess the quality of their products using the error rate per 1,000 lines of code as a benchmark to assess what they deem an acceptable rate of error and whether a recent code release's KSLOC rate was too high. 
The KSLOC rises over time, indicating that the product quality is deteriorating. Another option is for a team to count the number of bugs per sprint or 1,000 lines of code.
The team can evaluate their outcomes concerning industry standards. If the error rate is significant, teams must take corrective and preventative measures.

Take Control Over Your Product Development with Artkai
The right product development metrics will help you assess the efficiency of your product development processes and give you more discretion over the quantity and quality of the output you produce. These two factors reveal a company's market competition capacity and long-term financial performance.
Artkai leverages product development KPIs to build digital customer-centric products with a quicker time to market, higher customer satisfaction, and higher revenues. We provide full-cycle web application development services and mobile development services for deploying functional, high-quality apps. With our faultless web solutions, you will strengthen your position in the market and win more clients.
Contact us to consult deeper on lean product development. 
Clients and Results






See Our Portfolio
Schedule your free consultation
Don't miss this opportunity to explore the best path for your product. We are ready to delve into the specifics of your project, providing you with expert insights and optimal solutions.
Book your free session
What you need to know about product development KPI
FAQ
Read More
Explore articles from Artkai - we have lots of stories to tell
Join us to do the best work of your life
Together we advance the human experience through design.