Bitcoin and crypto exchange
All-in-one mobile app to satisfy the needs of every trader.

OVERVIEW
About the business
CEX.IO is an entire ecosystem of products and services.
Compliance with international standards allows CEX.IO to implement numerous payment options and work with reliable banks and payment providers. CEX.IO combines the crucial features: enhanced security, various services, and high market liquidity.
OVERVIEW
Project tasks
Build an iOS and Android app to easily sell, trade, and earn cryptocurrencies.
Create a solid and intuitive user flow, guiding newcomers to learn to use the system from the beginning.
Build a consistent visual system that speeds up the new pages and modal creation in the future.
OVERVIEW
Project team
Team: 2 UI/UX designers, 2 Mobile Developers, Project manager, QA engineer, Business analysts.
3,5
months for research and design
5
months for development and QA
Design and development are done in parallel after the research and discovery phase.
OVERVIEW
Tech stack

Redux

Next.js

Swagger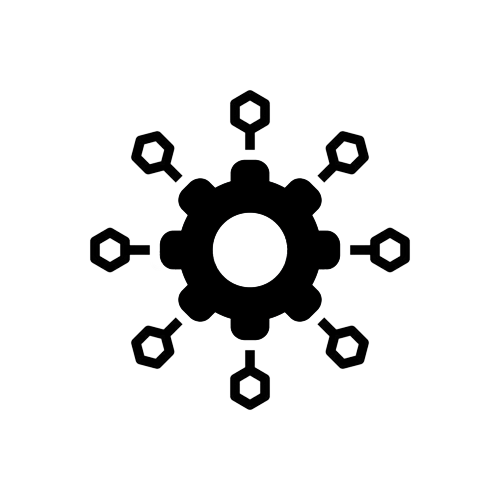 Microservices

WEB3
Get a quote
or free consultation
PROJECT JOURNEY
Product development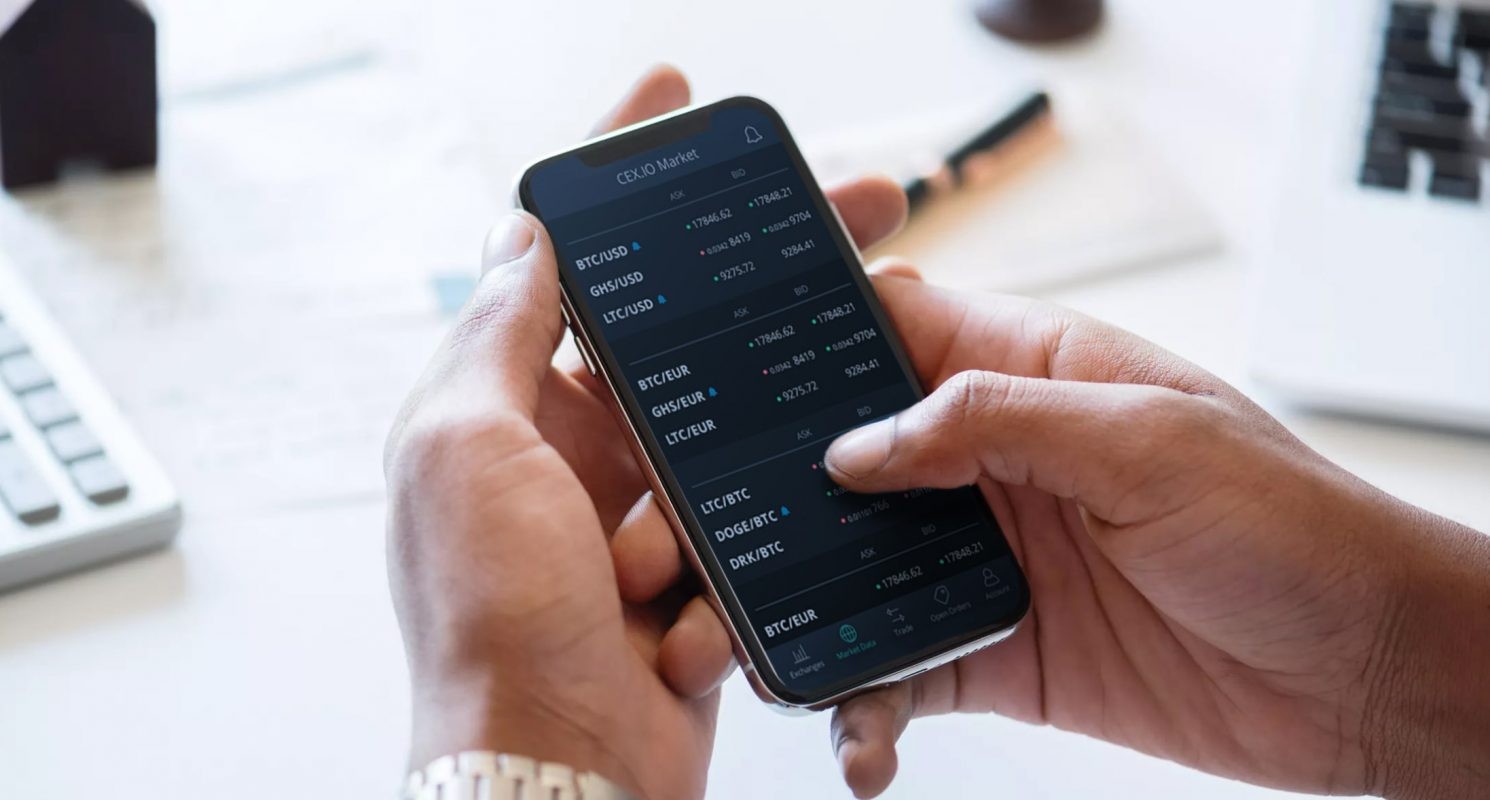 Core idea
CEX.IO is the place where people can reach their goals with cryptocurrencies and blockchain technology. The company offers a full scope of secure solutions: buy, store, trade, sell, send, and earn digital assets.

CEX.IO always starts with a close examination of users' needs to aim to add value. CEX.IO does everything to educate, equip, and empower users for a pleasant journey in the crypto world. The team makes access to crypto and blockchain technologies simple.

The app provides advanced order-matching algorithms, a high-liquidity order book, analytical tools for experienced traders, and a simple Instant Buy/Sell interface for those just getting started.
Platform features
Instant Buy:
Buying Bitcoin, Ethereum, Ripple, and dozens of other popular cryptocurrencies with debit or credit cards.
Instant Sell:
Selling cryptocurrencies and withdrawing funds to Visa/MasterCard in any currency.
Instant Exchange:
Creating personal trading pairs and quickly exchanging between any crypto or fiat currencies on CEX.IO.
Earn/Stake:
Earning by doing virtually nothing. Hassle-free staking on CEX.IO rewards users for simply holding stakeable coins on the account.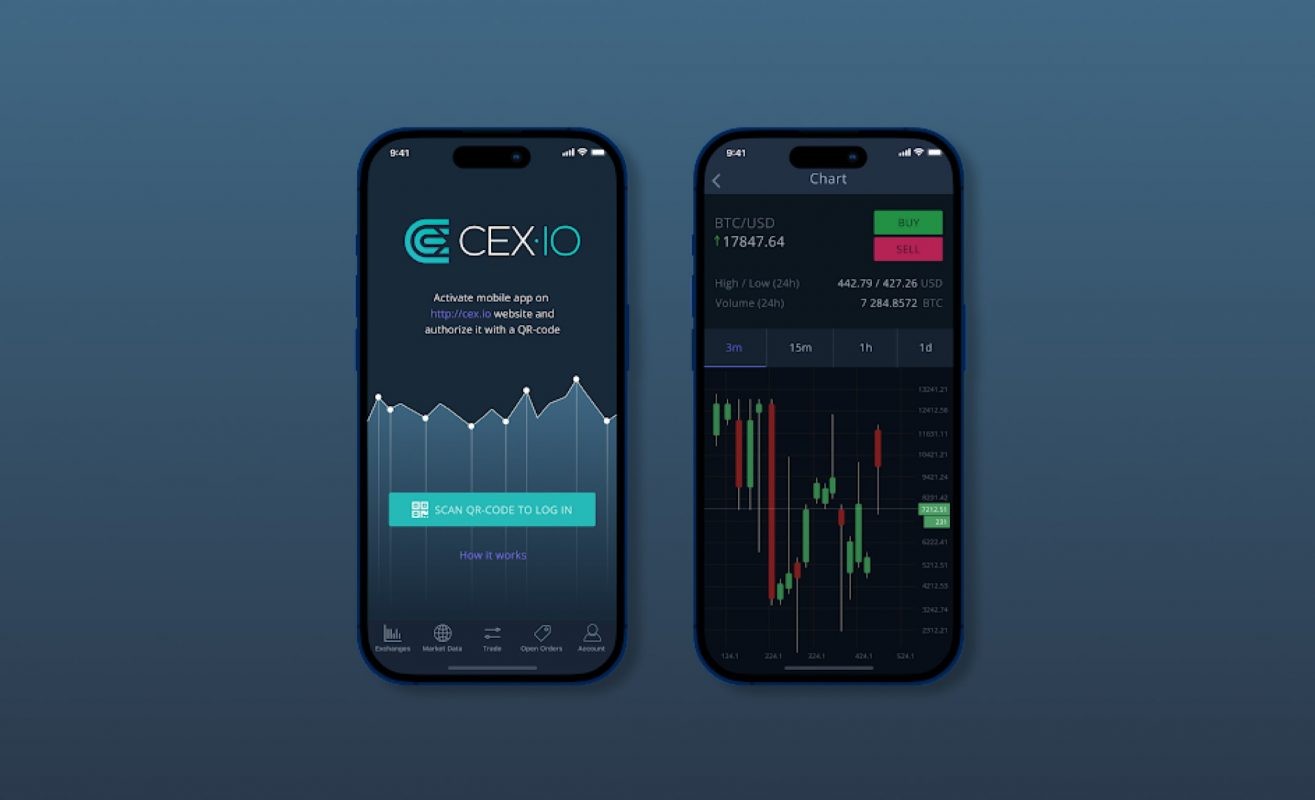 Price alerts:
Set a price alert, and you'll receive a notification when the market reaches the specified price
Passive earning:
Hassle-free staking on CEX.IO rewards you for simply holding stakeable coins on your account
Order notifications:
Set order notifications and be informed when your limit orders execute
Money management:
Deposit and withdraw crypto and fiat, and add your debit or credit card in a few clicks.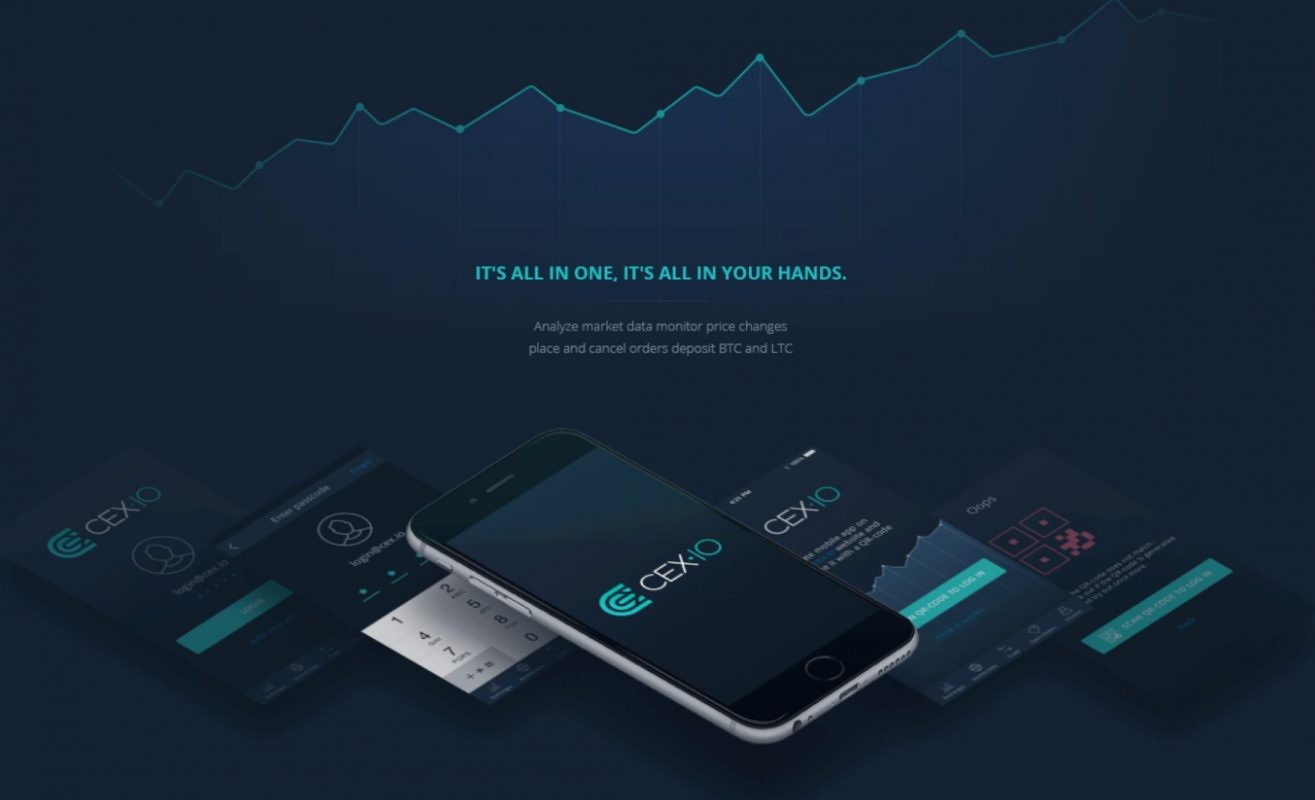 OUTCOME
Outcome
The app allowed customers to interact with the decentralized economy in various aspects. It simplified access to the open financial system. App made crypto and fiat transactions affordable and attractive to thousands of users.

CEX.IO was ranked In Top 10 Safest Cryptocurrency Exchanges by CryptoCompare in 2021 and named Most Trusted Crypto Exchange and Most Secured Trading Platform in the UK by the International Business Magazine Awards in 2022.
Read More
Explore articles from Artkai - we have lots of stories to tell
Join us to do the best work of your life
Together we advance the human experience through design.
Get the latest news from Artkai
Hand-picked insights from our experts on human-centricity, digitalization trends, and more in one click. No spam, only quality.