Why Benelux companies should outsource web development to nearshore IT partners like Artkai, according to a Belgian technology adviser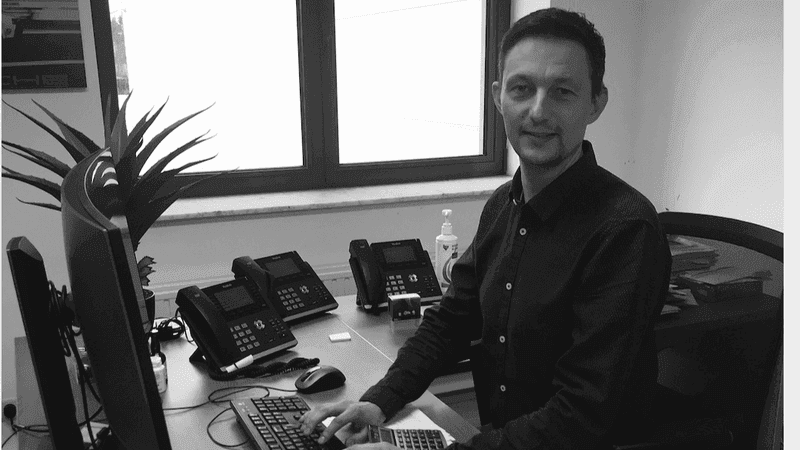 If you are an entrepreneur or a product owner from the Benelux countries who has a digital project to launch or optimize, the thought of outsourcing to a nearshore partner has probably crossed your mind. The Benelux technology services market is considered by many to offer limited choices at high price points.
These facts and the widespread acceptance of remote work are the main reasons that businesses from Western Europe are more often using nearshore IT companies for their digital projects.
In this article, we will discuss:
Why are Benelux companies choosing Ukrainian companies for their IT projects?
How to choose a reliable partner and get maximum results from a partnership?
How can partnering with Artkai for digital projects benefit companies?
To answer these and other questions, we interviewed Wim Geeroms – a business-oriented technology consultant and digital accelerator for Belgian companies. According to the KMO-portefeuille of the Flemish government, Wim is a registered service provider, meaning entrepreneurs that purchase his services can save up to 30%. In this article, he shares his experience working with and becoming a representative of the Ukrainian IT-company Artkai.
Q: Wim, what is your current role in your partnership with Artkai?
I represent Artkai in the Benelux market and help companies leverage Artkai's broad expertise for their digital projects. I have three successfully accomplished projects with Artkai as a customer, one of which is a specialty automotive project Qvans. I understand first-hand the value that Artkai can deliver. Artkai's expertise goes beyond programming: they are customer-centric and have a sharp eye for business needs and opportunities.
Q: Why did you decide to look for a nearshore partner for your project?
In 2019, I needed to build an application for a business I had started, but I didn't have a team to do that. My client didn't have the technical expertise in-house, so I started looking for an external partner.
At first, I searched for options in the local market. But I quickly realized that the providers I found couldn't deliver the needed scope for the budget we had.
In Belgium, it can be challenging to find a customer-oriented IT partner who is able to design a custom product for a specific business context and for a specific target group. IT experts are scarce and, therefore, very expensive. By comparison, Ukraine has more than 200,000 IT professionals.
Nearshoring (hiring a team from a nearby country) had enormous advantages over hiring the local team, which were:
Cost savings between 20 to 70 percent
Access to a wide range of experts with immense experience
Q: What aspects did you take into account when you were looking for an outsourced team?
It is important to remember that trust is key if you want to do business with a nearshore/offshore development company that is a non-EU citizen with an unstable economy. Before putting my money at stake, I needed to ensure the future partnership would be risk-free.
I searched for the relevant experience and portfolio on well-known directories like Clutch and GoodFirms, and I looked at the company reviews. I stumbled upon a very interesting case from Sweden similar to what we were planning to do. I contacted this Swedish company and found that it was designed by a Ukrainian company called Artkai.
Then, I began in-depth research by going through Artkai's website to study their other work and expertise, and I checked other mentions and posts in social media. I did a thorough background check to find out for how long Artkai has been in business, how many employees they have, how stable they are, the company's management style, and so on. I found out that Artkai has been active in the market for over 7 years and has clients from over 40 countries.
The communication went very well from the get-go, so it wasn't long until I flew to Kyiv to meet the team. When I arrived in Ukraine, I discovered that the world isn't any different there: the city is well-developed and people have a great command of English. But the most important realization from interacting with Artkai experts was that Ukrainian IT digital expertise is significantly more developed than in Belgium.
I had meetings with Artkai's CEO Kos Chekanov, and Co-founder & Head of Product Design Art Tsymbal; I also observed the rest of the team and the processes first-hand. This visit left me with no doubts about our future partnership.
Q: Why did you choose to work specifically with Artkai?
It was the combination of these factors that made me choose Artkai:
Artkai offered Western European quality for an Eastern European price;
Artkai had the relevant experience I needed;
Artkai offered a breadth that went past programming, they could deliver customer-centric product development which would identify the needs of our target audience and design a product for those needs;
They are an established and trustworthy company with 7 years on the market and projects in 40+ countries.
To convince my stakeholders and show them the potential of this collaboration, I invited them to visit Ukraine. This time we came to Kyiv together to meet Artkai's experts and discuss the project. It didn't take much convincing for the investors to see what I saw.
​Are you looking for an experienced nearshore partner with European values and culture to outsource your digital project? Feel free to book a session with Artkai's CEO Kos Chekanov for a free consultation!​
Q: Were there any difficulties working and communicating with the team remotely?
It was no different than working with a team in Belgium during the pandemic. With all the communication and management tools nowadays, distance is simply not a problem. Plus, Artkai has the necessary development expertise and extensive experience working with different methodologies and tools.
In terms of language communication, we had no difficulties. The Artkai team speaks great English, and culturally there were no differences that would affect the project. The time zone in Ukraine is GMT+2, making it only 1 hour ahead of Belgium, which is minimal.
Artkai successfully guided me throughout the strategic planning and development process, from in-depth market research to a successful product launch.
Wrapping up
Outsourcing web development to Artkai is beneficial for companies from the Benelux region if they:
Want to receive Western European quality for Eastern European prices;
Can't find the needed expertise and scope onshore;
Need 360° support throughout the whole project cycle – from the concept to a successful launch;
Need their product to be customer-centric, UX friendly, and make sense for customers;
Want a product that is not only functional but also attractive.
Read More
Explore articles from Artkai - we have lots of stories to tell
Join us to do the best work of your life
Together we advance the human experience through design.
Get the latest news from Artkai
Hand-picked insights from our experts on human-centricity, digitalization trends, and more in one click. No spam, only quality.