Top 10 Web3.0 Business Ideas for 2023 and Beyond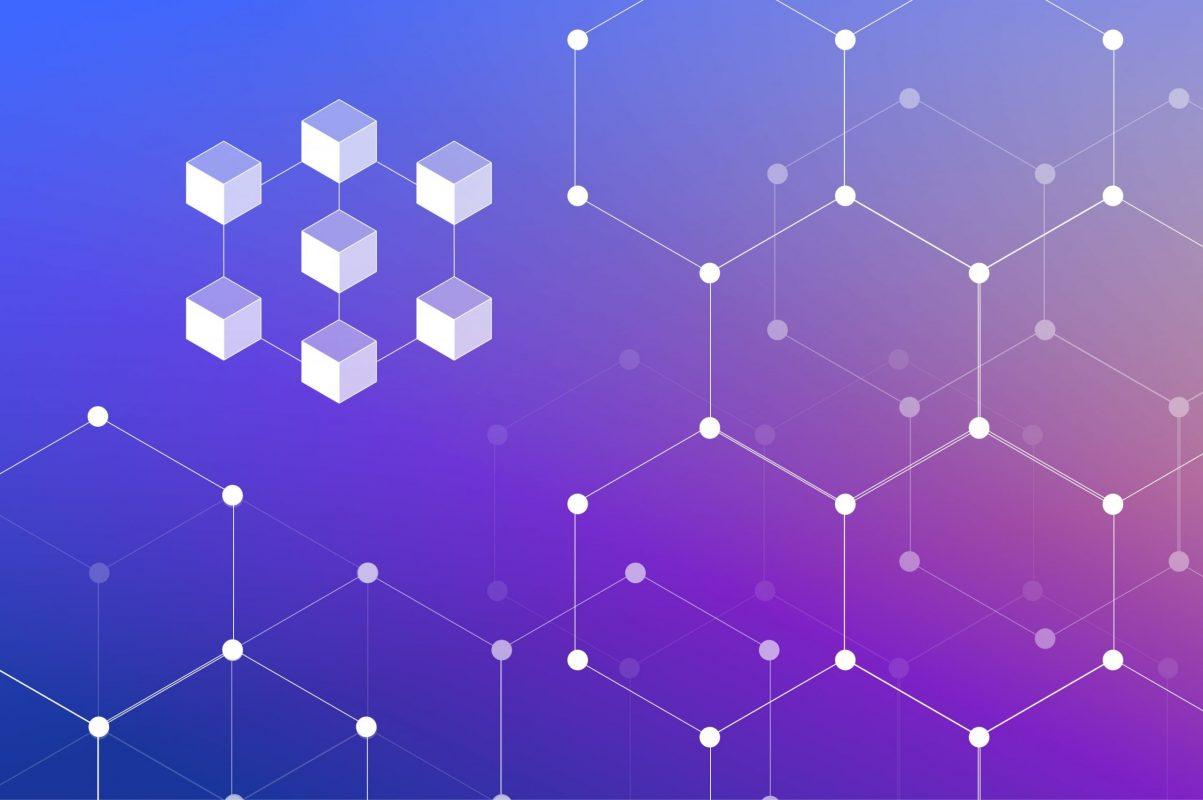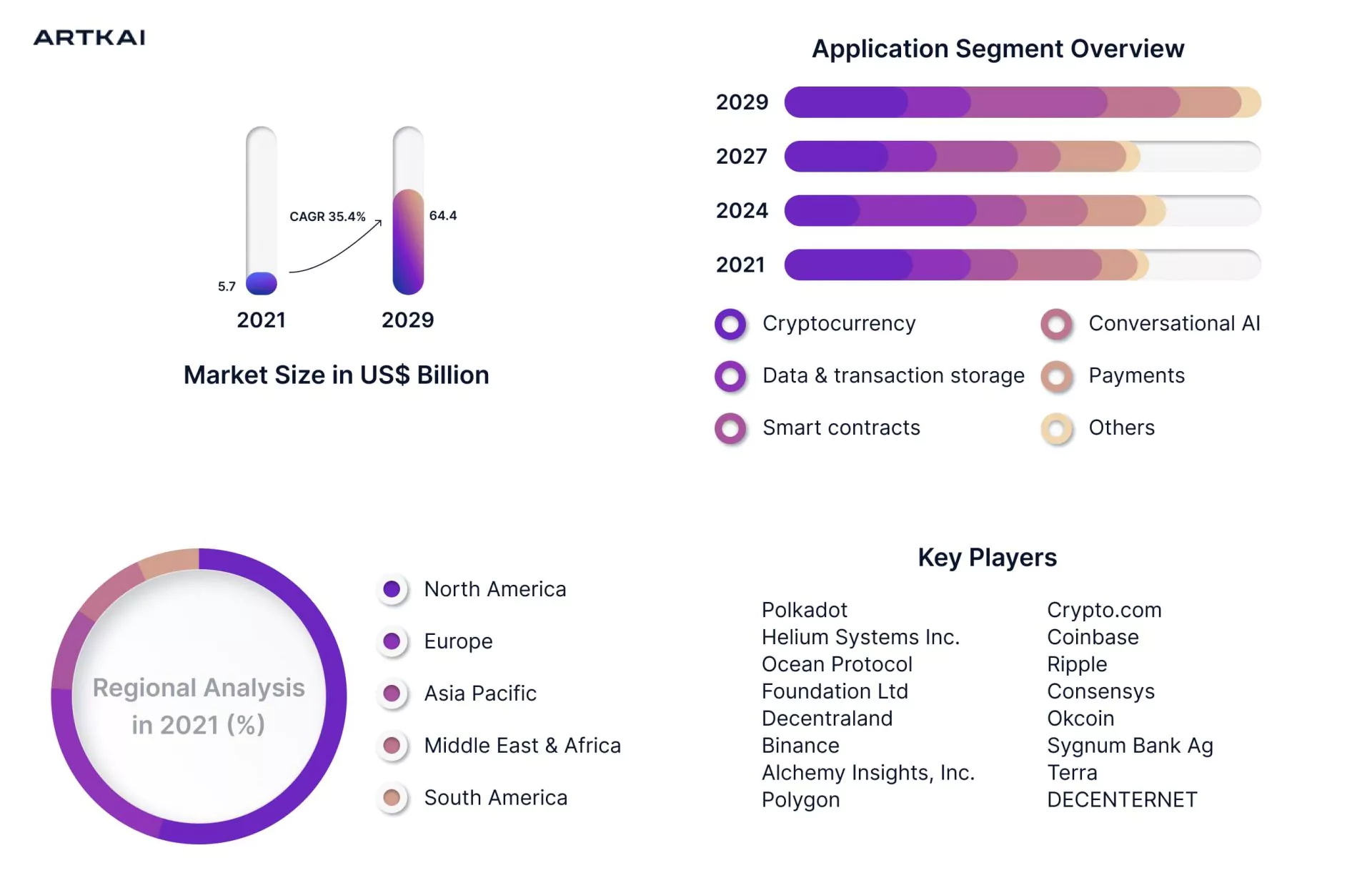 We've all witnessed a large-scale Web transformation with the advent and commonplace integration of Artificial Intelligence (AI), Machine Learning (ML), and blockchain in digital operations. Today is the era of Web3 – a new version of the Internet to which we used to be accustomed, and that comes with a new set of unique features and benefits. Blockchain is at the forefront of Web3 transformation, as it powers decentralization, ultimate user control, and transparency that form the basis of Web3 philosophy. Thus, you can take the front seat in the Web3 evolution spectacle by launching your own innovation-focused project with blockchain and Web3 features. Here is a quick intro to startup options that are sure to enjoy immense popularity in 2023 and beyond.
Why Is Web3 a Trend?

It's vital to understand how the World Wide Web evolved to capture the value of Web3 in full.
Web1 was the first version of the Web, using static pages and non-reciprocal web communication. Print media were still more influential than digital sources.
Web2 emerged with the advent of social media. User-generated content started gaining popularity, giving people a voice online and transforming the Web into a more reciprocal space. Still, Web2 was dominated by large corporations who owned user data, spied on users via profiling and digital data collection, and could ban access to any digital resource at their slightest whim.
Web3 is rapidly emerging today to give every user greater control, data ownership, and privacy. Web3 apps are decentralized and have no central authority oversight, thus functioning as a democratic medium for communication or service provision.
As users have embraced the power of Web3 and a new edge of privacy and control in the upgraded Web space, businesses also need to adapt to a new digital reality. Web3 poses new challenges in terms of organizing user interactions and cybersecurity. Yet, it is a whole new world of business opportunities with promising monetary potential that a forward-looking, flexible business owner can easily use.
Top 10 Business Ideas for 2023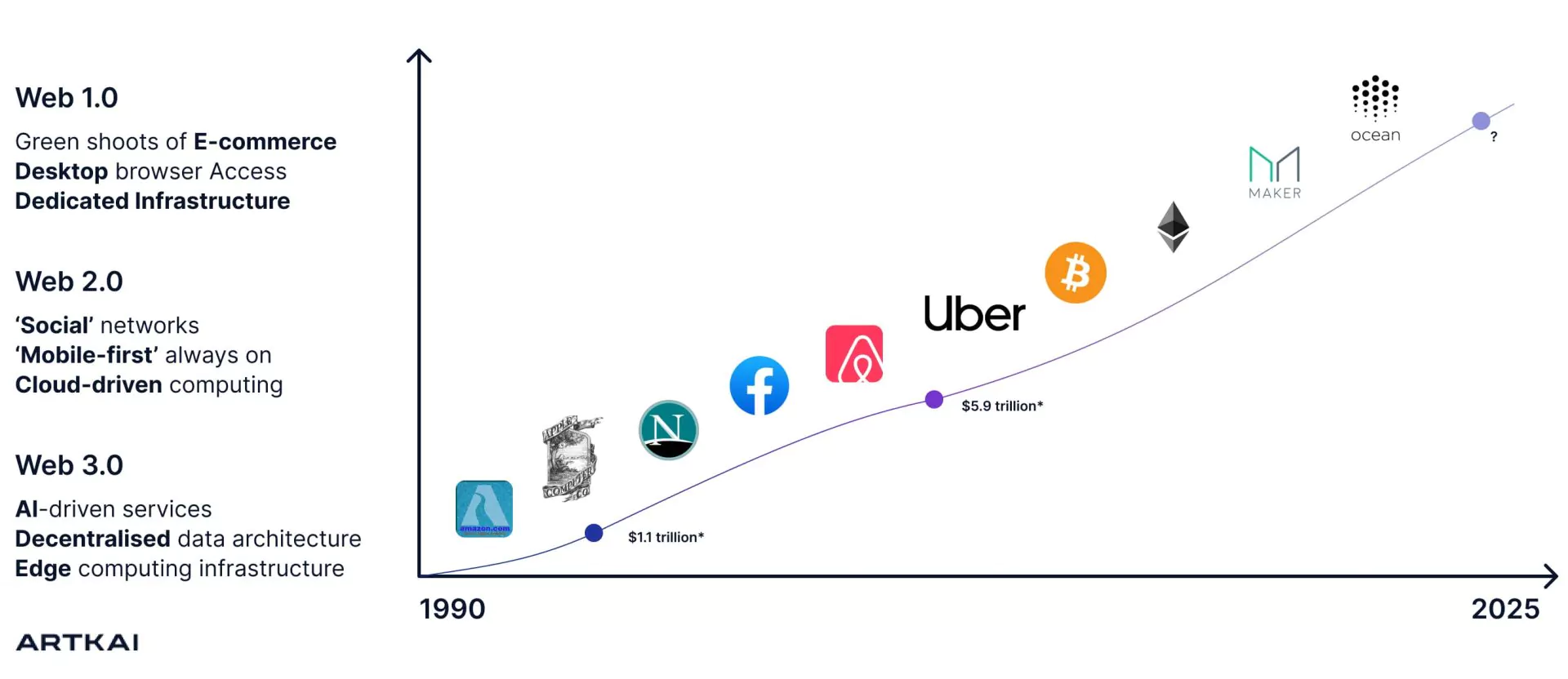 Web3 is ripe with ideas that you can explore and try out. It's a vibrant new space for business experimentation that promises sound monetization potential. Here are the top 10 ideas Artkai experts have collected to inspire your new dApp development startup.
NFT Marketplace
Building an NFT marketplace is a great business idea for 2023 and beyond. The NFT market has been growing over the past few years despite the crypto winter and overall skepticism surrounding the crypto market. Users flock to NFT platforms to create their unique NFT collections, trade their NFT belongings, and buy and sell NFT game assets. The most famous NFT marketplace projects are Rarible, Opensea, SuperRare, and Binance, with many more emerging every month. So, you will never go wrong by creating a robust, feature-rich NFT marketplace allowing the creation and trading of NFTs from various games and DeFi projects.
Metaverse
Metaverses have also become a hyping trend in the Web3 market. The share of metaverse projects in the global entertainment market is expected to increase by almost $29 billion from 2021 to 2026 at a CAGR of 8.55%. The most famous metaverse projects are Decentraland, Alien Worlds, The Sandbox, and Axie Infinity, among others. Though 33% of growth is concentrated in North America, users from other regions also love the unlimited potential metaverses give.
Your metaverse is doomed to success as the post-COVID market has witnessed a rise in spending on virtual events and greater investment in online gaming. Another beneficial factor is the users' increasing privacy and security concerns that drive them from Web2 to Web3 platforms.
Dating dApp
Online dating will never die, as millions of lonely hearts across the globe are looking for their mates. The rise of the Internet and social media has given birth to many global dating platforms, but they all have significant flaws in terms of abuse, fake accounts, and scams. Web3 promises the transparency and privacy that most online daters long for, so creating a dating dApp is a one-million-dollar business idea for sure.
And the best thing is that the marker niche is still empty. There is only the MyEther.DATE dApp that tests the person's match-making skills, and a new release – the DDATE app – that unifies the functionality of Tinder with crypto. Thus, you can experiment with a dating app's features and fancy functions to grow a user base quickly.
P2E Game
It's always a good idea to build an NFT P2E game, as the gaming market is booming now. Hundreds of innovative games enter the market every day to attract players with lucrative rewards in crypto tokens and exciting gameplay. Their major advantage is a promise of a sound earning potential; all users need to do is play the game and be active on social media. In return for such loyalty, they receive lucrative airdrops, bounties, and in-game rewards in NFTs and crypto coins.
You can also claim a fair share of the NFT gaming market's pie by launching a safe, powerful, and exciting game with an original plot. Talk to an NFT game designer and share your original idea to give it shape and launch a winning product to the market in 2023.
Crypto Payment Gateway
DeFi development is also on the rise today, with many dApps emerging in the financial sphere of the blockchain market. Users of various dApps, NFT games, and decentralized exchanges need to somehow transfer funds from one place to another. So, they choose safe, instant crypto payment gateways to ensure that their belongings are kept intact and don't get into the hands of hackers.
The surest way is to use reputable centralized exchanges to process payments (e.g., Coinbase or Binance). The major crypto payment gateways available today are Blockonomics, Coingate, Blockchain.info, and Spectrocoin. However, the market is still not saturated. You can easily secure a solid position with a new crypto payment gateway if you build a safe, transparent project with regulatory compliance in mind.
Blockchain Data Storage
Blockchain is famous for its ultimate decentralization and full user control over their data and digital property. However, users still need safe media for storing their assets in the blockchain space. Non-custodial data storage is an ideal solution for such needs. In a nutshell, blockchain data storage uses the free space on the blockchain participants' hard discs to store data in a fragmented way, scattering it all over the world. This way, nobody holds complete control over a specific data unit.
The most popular data storages of this kind are Filecoin, Crust Network, SIA Network, Storj, and Arweave. You can also join this list while it's not that long to give your users affordable, decentralized, and safe solutions for storing their data and assets on the blockchain.
Music Streaming Platform
Music streaming is gradually transitioning to the blockchain space, as Web3 holds immense earning opportunities for musicians of all categories. Even a celebrity musician who used to earn a meager 10-15% on their hits because of sharing the earnings with their grand label can now reap massive earnings from blockchain platforms.
Independent musicians also love the Web3 music streaming projects because they can gain better visibility and connect with their fans in a democratic Wev3 space compared to the corporation-dominated Web2 landscape. Thus, you have all chances for business success by generating an innovative business model for a music streaming platform of a new generation, just like Audius, Emanate, OPUS, BitSong, or Tamago did recently.
Crypto Crowdfunding Project
Crowdfunding emerged as an innovative way for startup owners to connect with interested investors and jumpstart their projects without substantial sums at hand. However, this model quickly compromised itself because of a lack of transparency in the allocation of investor funds. Web3 can solve this problem by offering the traceability and transparency of transactions on the blockchain.
These benefits have given rise to several grand crowdfunding projects in the crypto space, such as Meridio, RealBlocks, and Gitcoin. You can also develop a crowdfunding platform with attractive entry terms and a rich set of features to give people access to early funding rounds of promising Web3 projects. Such a platform will always be in demand as the Web3 market is developing and expanding with innovative startups that people want to support.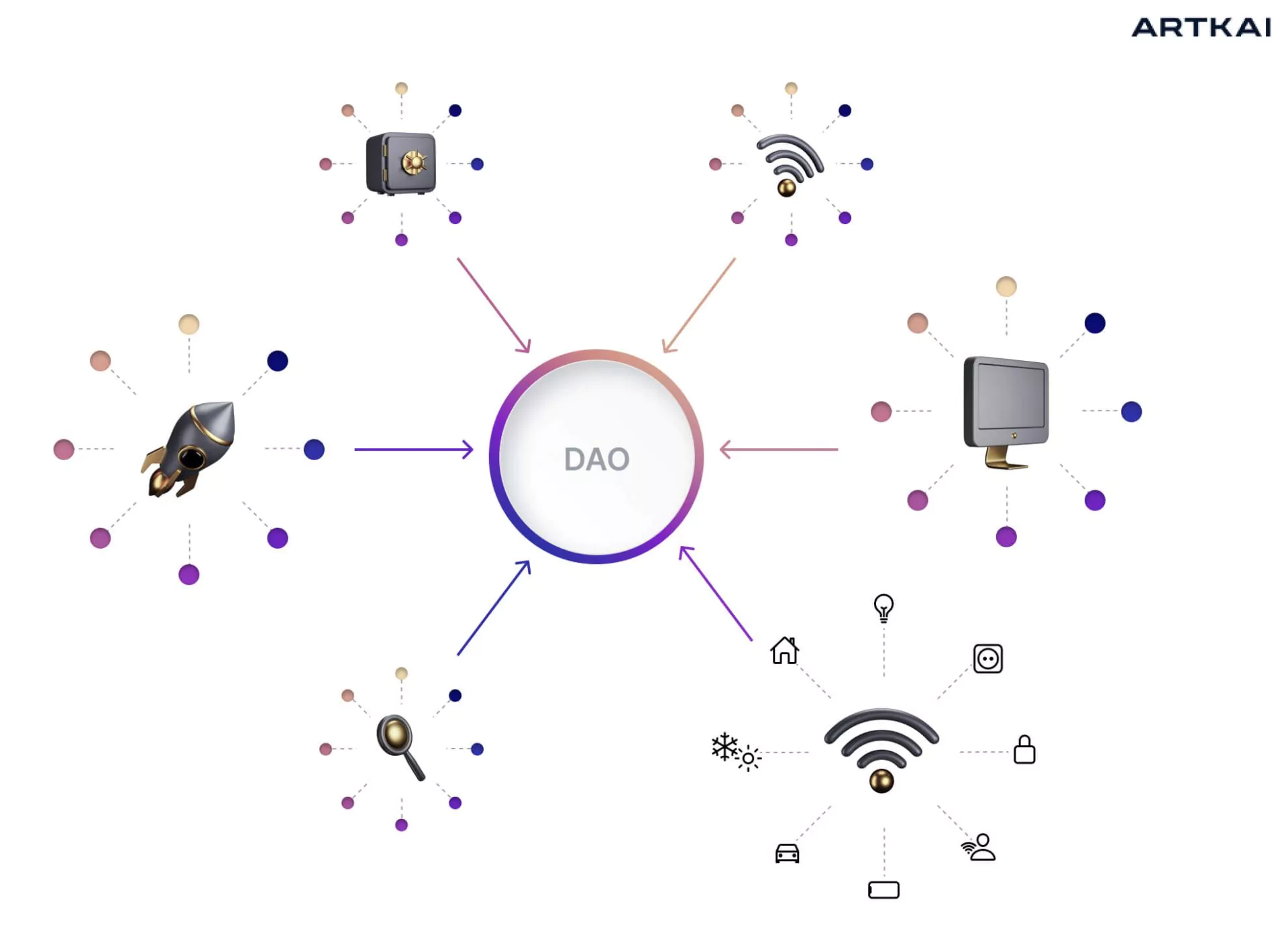 DAO
Decentralized Autonomous Organizations (DAOs) are a workable business idea with many applications and use cases. A DAO is a solution to many non-decentralized and giant corp-dominated areas of digital activities, such as search engines or social networks. In this way, the Web3 community can reorganize how ranking is assigned to Internet content and organize digital operations around an objective set of rules embedded in self-executing smart contracts. Some popular DAO projects are Lucky Block, Uniswap, and Aave, most of which provide users with decentralized financial services and support.
P2P Exchange
As blockchain is a safe, transparent space with easy transaction tracking, it favors P2P exchanges between users without intermediary oversight. Large, centralized exchanges like Binance and Coinbase don't grant the privacy and confidentiality promised by blockchain, so most users prefer decentralized P2P exchanges where they don't need to store their funds or share extensive identity details. Famous P2P exchanges include Paxful, Bybit, Huobi, and LocalBitcoins, among others. Still, you can compete with well-established p2p platforms by offering low fees, a rich set of features, and robust safety protections. 
Why Web3 Projects Rule
This quick Web3 startup overview shows that there is fertile soil for any undertakings in this new digital market for all forward-looking businesses and investors. You can take up any idea from the list or scan the Web to find your own pick to make splashes in the Web3 market landscape in the coming year. One thing is for sure: Web3 is doomed to grow and expand in 2023 and beyond, so it's time to ride the wave and enter this new market while your competitors are still thinking about it.
Read More
Explore articles from Artkai - we have lots of stories to tell
Join us to do the best work of your life
Together we advance the human experience through design.
Get the latest news from Artkai
Hand-picked insights from our experts on human-centricity, digitalization trends, and more in one click. No spam, only quality.