Digital transformation and its business value (ROI) in the brave new economy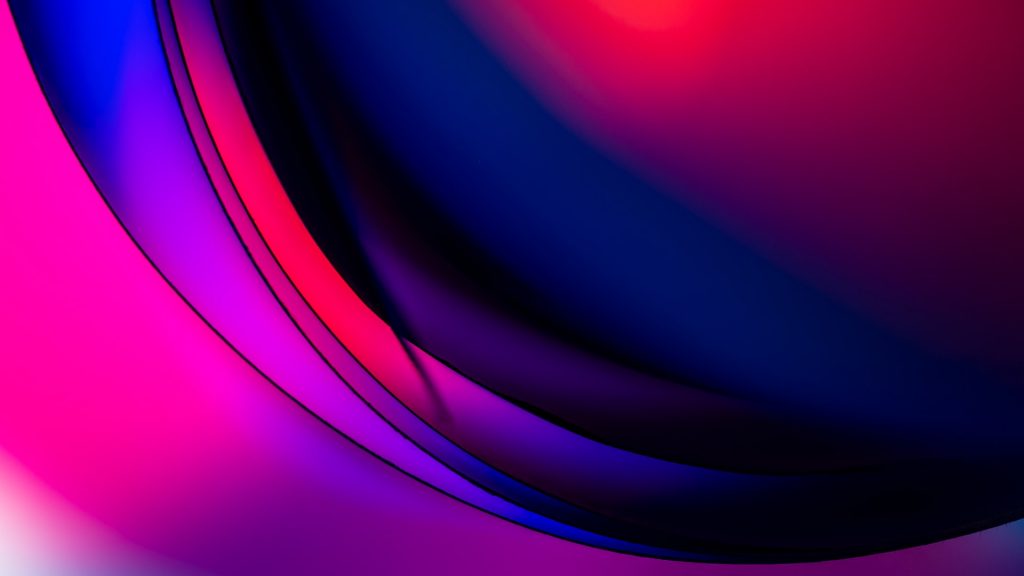 Just recently, we finished working on a high-scale fintech digital transformation project for a bank. Our client needed to redesign their whole digital ecosystem, from web applications to ATM interfaces.
They were driven by one goal: to keep up with constantly changing customer expectations and deliver a seamless customer experience with their services in a remote age. The pandemic had exposed and magnified multiple usability problems the bank's users were experiencing, and the poor online experience was quickly reflected in customer reviews. In the current economy and market situation, digital transformation became the only way for our clients to keep up with the times and cater to their customer's needs.
Having done quite a few digital transformation projects for various industries and seeing incredible results, we in Artkai have an experience-based understanding of its ROI and value for businesses. We also understand that SMB/SME business owners and other decision-makers might have many questions about it.
In this article, you'll learn about:
If you want to know these things, you're in the right place.
Digital transformation in practical terms
"It's no longer the big beating the small, but the fast beating the slow." (Eric Pearson, CIO, International Hotel Group (IHG)
In contrast with the popular view, digital transformation is not just about moving to e-documentation or building a website because everyone does it. But what is it about then?
Here is a definition in a nutshell:
Digital transformation is when you integrate new digital technologies and business models into your existing social and business processes. The goal is to make all the processes more rapid, effective, innovative, and, most importantly, customer-centric.
An extensive transformation aims to replace physical or manual work with digital technologies and products, while an intensive transformation seeks to replace old and out-of-date technologies with more progressive and efficient ones. But regardless of the type of DT a company undergoes, the ultimate goal remains the same: to profit the business.
How exactly does DT profit companies?
Like any other enhancement, DT can bring value in three ways:
by decreasing the company's current expenses;
by creating the new revenue streams;
by doing both (the most common case).
Ultimately, digital transformation is always directed at improving two business aspects: internal operations and customer experience. We talk about each element in detail further.
As you can see, digital transformation isn't just a fancy buzzword thrown around by the tech-savvy crowd, nor is it meant to be implemented exclusively by big corporations like Uber, Amazon, Airbnb, etc. It is simply a series of modernization efforts that use technology to make your business more:
Competitive
Resilient
Efficient
Customer-centric
Scalable
Relevant
Adaptable
In a nutshell, DT is a new, more effective way for your organization to do things.
But with it to be easier said than done, many business owners are still hesitant to prioritize change and challenge the way they operate.
Here are five reasons why businesses are hesitant about digital transformation:
They don't experience the consequences and drawbacks of not digitizing yet
They are uncertain about the ROI
They don't fully understand the benefits of DT for their niche
They don't have enough money to lend
They don't understand how to do that and whom to address this task
Put simply: stakeholders are uncertain if the game is worth the candle. To understand why you should (yes, we think you should) contribute to the rising global spending on digital transformation, let's understand why now is a perfect time to do it.
​Download our free digital transformation whitepaper
Two reasons to invest in digital transformation now
Reason 1: Unlike startups, established businesses don't start the transformation process from scratch.
Developed companies are well prepared for a good start from the business perspective, having strong brands, funds to invest in, and a target audience to communicate with. Handled thoughtfully, these factors can ease and smoothen out the change process.
Reason 2: Established businesses have more resources.
The digital world has become more and more open and globalized. Many studies and surveys of what works are readily available. A wide range of companies shares their experiences with adopting new technologies.
Many digital agencies post case studies about new applications, websites, and e-commerce platforms. Software producers offer highly refined onboarding with expert support. As a result, the digital world is more friendly than you might think.
Importantly, this is not the time to be slow or indecisive.
The crisis caused by COVID-19 showed the vulnerability of businesses worldwide, especially for businesses with little digitalization. For those who were fast to react and adjust, the pandemic became resulted in the form of competitive advantage.
What do the numbers say?
To understand the value of DT, let's take a look at the recent statistic.
What industries were affected the most by the pandemic?
What reasons do SMB/SME service companies that underwent digital transformation list most? What trends drive the changing economy, and how can they affect your niche?
The infographics below show the industries and how they were affected by the COVID pandemic.
Those that suffered the most are:
Tourism
Aviation and marine
Automotive
Construction and real estate
Manufacturing
Financial and banking services
Education
Oil and gas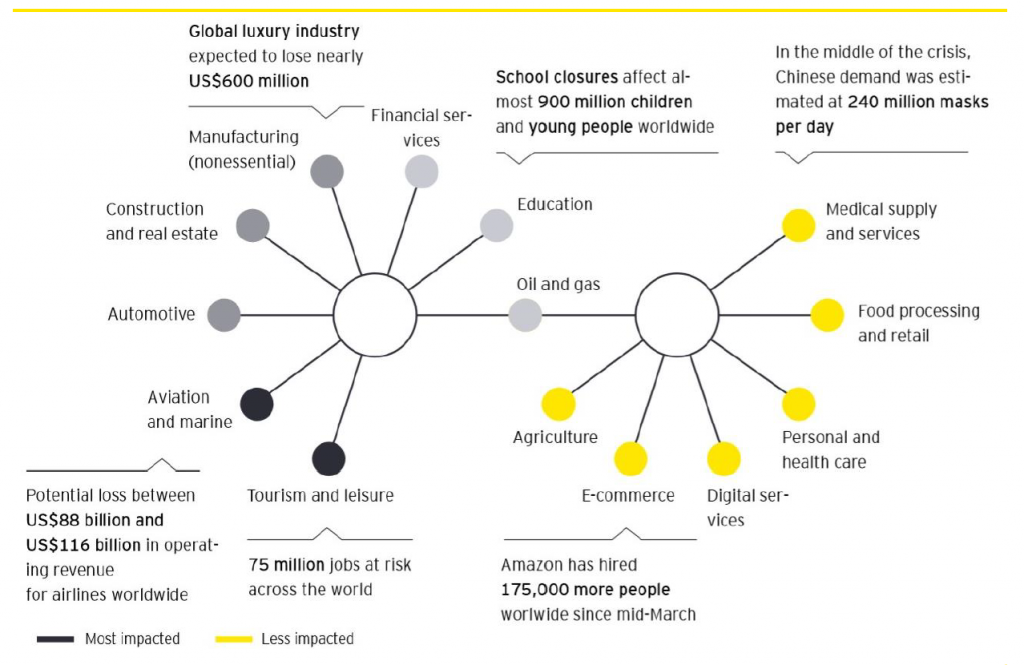 For businesses in respective fields, digital transformation is less of a matter of choice and more of a necessity.
Nobody is an exception.
Even well-established, solidly successful companies in those sectors are, at the very least, missing out on countless opportunities to grow and scale by not investing in digital transformation. In the worst-case scenario, they single-handedly doom themselves to being outcompeted by more digitally savvy competition.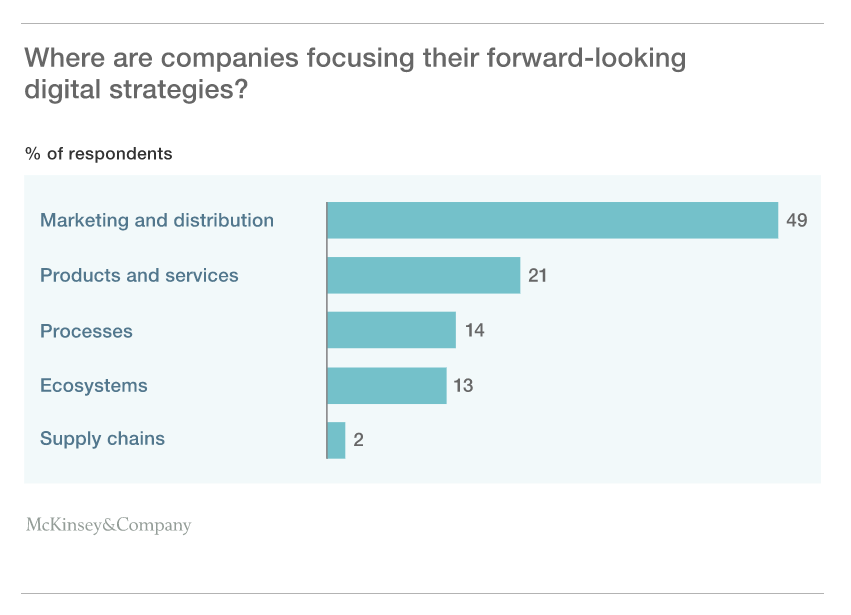 If your business is not well-off, it is especially essential to allocate money to digitization, process optimization, and customer-centricity regardless of the industry.
The review of top tech trends for 2021 by Gartner mentions three global issues to take into account:
People centricity: 2020 massively changed the way people work and buy things. Catering to the changing customer/employee needs is not a luxury but a necessity for your business to stay afloat and scale in 2021 and further.
Location independence: the pandemic conditions resulted in a considerable shift in the ecosystems of employees, suppliers, and customers. Businesses need to keep pace with technologies to function effectively.
Resilient delivery: in a world more volatile and dynamic than ever, businesses have no choice but to use technology and innovation to get more flexible and resilient.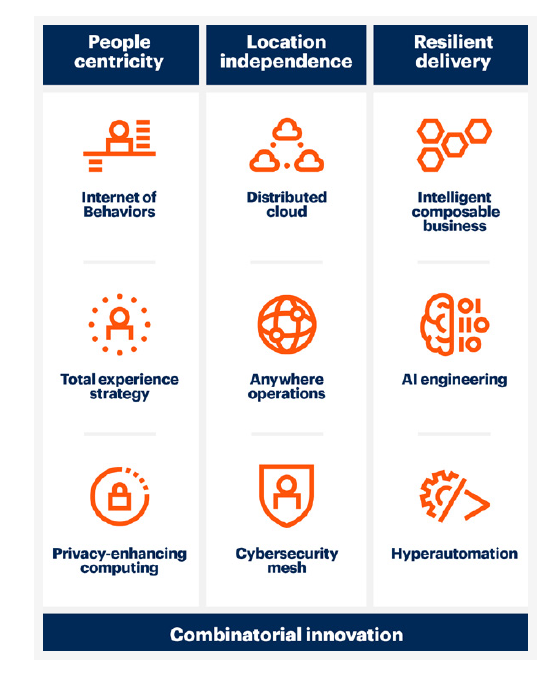 This said, why do most businesses decide to digitize? Having experience with companies from the Benelux region, we will present the dominating reasons for this market.
According to Belgium SME market research done by EY in 2020, most SMEs invest in digitalization to improve operations (44,5%) and improve customer experience (30,75%)
Here are the specifics:

These are the facts.
But what can we make of them? Based on these statistics and Artkai's lasting experience in digitizing small and medium-sized enterprises, we composed a list of reasons for you to invest in digitalization as soon as possible.
The business value of digital transformation in 2022
For some, the beyond list is still not enough of an incentive to invest their hard-earned money into business digitalization. The profits may sound compelling but are still too vague compared to a pretty clear sum business owners have to say goodbye to.
Need help figuring out if digitalization is a valuable investment for your business case? Reach out
to our digitalization experts for a free consulting session.
1. Lower operational costs and higher efficiency
With a one-time upfront investment in more efficient operations, your business will be saving lots of money in the future. The information flow across all operation cycles gets faster and more convenient, and processes synchronize easier.
Automating core functions like finance, customer success, HR, marketing and sales, and others will contribute massively to the cost reduction.
It can be a new design system that saves you money on designers' and developers' time when they're working on a product. To learn more, read our article about the UX design ROI for businesses.
It can be new functionality and client onboarding tactics that unload the customer success/support team.
Depending on the business, there will always be something that can be streamlined and optimized with the right technology.
Here are the most common routes:
Adoption of paperless operations;
Setting up remote communication;
Adopting HR/recruitment automation tools;
Moving data to cloud storage;
Adopting task management tools;
Enabling stock management;
Using integration and automation for supply chain elements;
Setting up CRM (customer-relationship management) systems;
Setting up multiple marketing channels etc.
2. Higher employee retention and engagement
Remote work isn't going anywhere. And without a flexible digital ecosystem, employees can't function effectively in a remote mode, decreasing the overall business performance. So the big part of increasing the workforce effectiveness would be empowering employees with the right digital toolkit and skills.
If the systems in place make an employee's job more straightforward, efficient, and intuitive, their job becomes less stressful. In a sense, you are setting your existing and future employees up for success by handing them an efficient, transparent, and seamless technology.
The middle management understands the importance of employee engagement. Business owners and executives have to provide communication and productivity tools and the overall digital system that runs like a clock to facilitate it.
Leveraging the advantages of digitalization, business owners and executives can boost employee communication and collaboration and set up more flexible working environments.
3. Better market position
In practice, digitalization brings companies:
Enhanced brand equity
Faster time to market
Reinforced competitive advantage
The breakneck speed at which competitors and customers move in the digital economy is staggering. New digitally-conscious startups emerge every month in all industries. Customers, investors, partners, and employees prefer to do business with state-of-the-art companies that understand trends and know how to leverage them.
The pandemic has demonstrated to us that digitally-savvy companies have a massive advantage in the market. Regardless of the industry, well-digitized companies are cutting-edge, data-driven, relevant, and deliver a top-notch experience to customers, partners, and employees.
4. Elevated customer experience
We left the most important thing for the end. Most of all, digital transformation influences the customer experience.
As we've discussed in this article, digital user experience shapes the whole customer experience in 2021. For a user, it takes a four-second glance at a website to decide whether they will stay on your website or walk away. If they choose to stay, it takes them the slightest inconvenience in the browsing or buying process to bounce and flatten your sales and customer retention rates.
This realization motivates more and more companies to generously invest in customer experience, providing users with all the digital tools they need to enjoy the interaction.
Sometimes mistaken for customer service, customer experience goes much further. It defines every online experience and interaction with a product or service at each stage. It starts with the introduction and getting interested in purchasing and later coming back again.
It can be adapting your website for a mobile version so mobile users would enjoy the first touch with your brand from their devices. It can be creating an e-commerce website for selling your goods to reinventing your existing customers' experience. There is a myriad of ways to become more customer-centric with technology.
Key takeaways
The main value of digital transformation is that it helps businesses understand the market they ended up in due to the pandemic-related changes and leverage this knowledge to the full extent.
Digital transformations bring immense value to all industries, but they should be the prime and necessary focus for the sectors that suffered in 2021-2021.
Digital transformation brings businesses profits by reducing operational costs and creating new revenue streams.
The biggest potential of digital transformation is in creating an unforgettable, elevated, and even revolutionary customer experience. It increases customer engagement, and loyalty, and positively influences sales.
In the end, only you can decide whether your company should invest your hard-earned money in digitalization. Just make sure this decision is based on hard-solid data and a deep understanding of where your company stands.
Read More
Explore even more articles from Artkai — we have lots of stories to tell.