Artkai Consultancy Sessions™ for FinTech: We've already solved your current business problems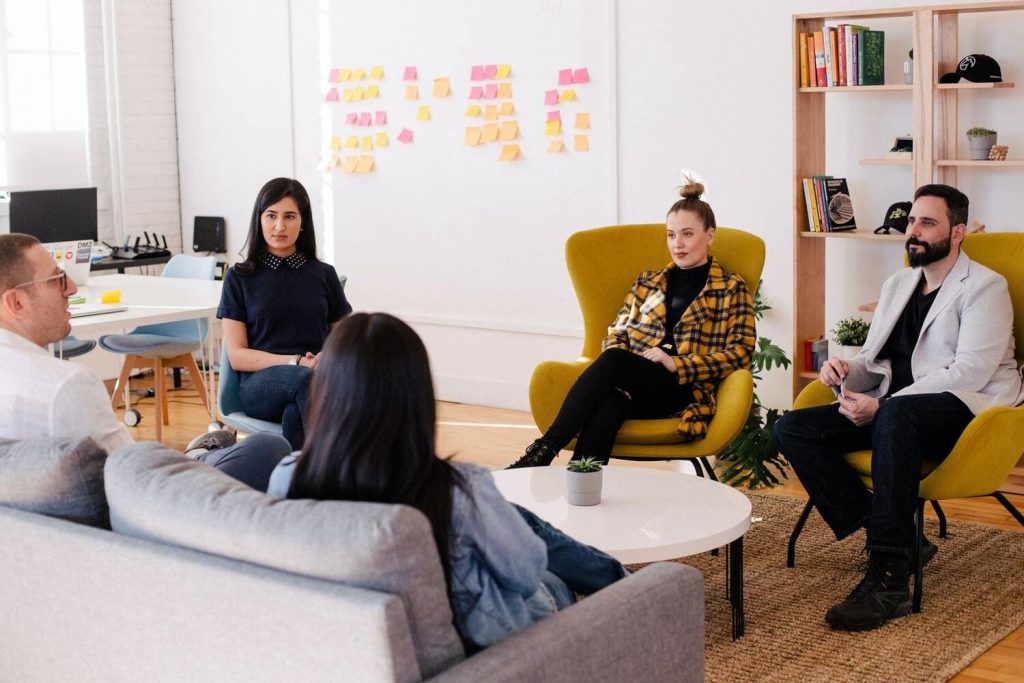 We are hosting a series of free consultancy sessions for Fintech companies who are looking to improve their existing product, launch a new product, or find a solution to a specific current business problem. We believe these sessions will be a great way to share knowledge, network, and set the foundation for new potential partnerships. Many of our current and past partnerships started from a consulting session.
What have you been up to? Please tell us about your business and challenges.
What makes us so certain we can help?
Artkai Consultancy Sessions™ are hosted by two highly accomplished product strategy & growth leaders with 10+ years of impactful hands-on experience building and scaling fintech businesses and products (online banking, personal finance, insurance, trading, crypto, and NFT): Artkai CEO Kos Chekanov and Artkai CSO Archie Cle.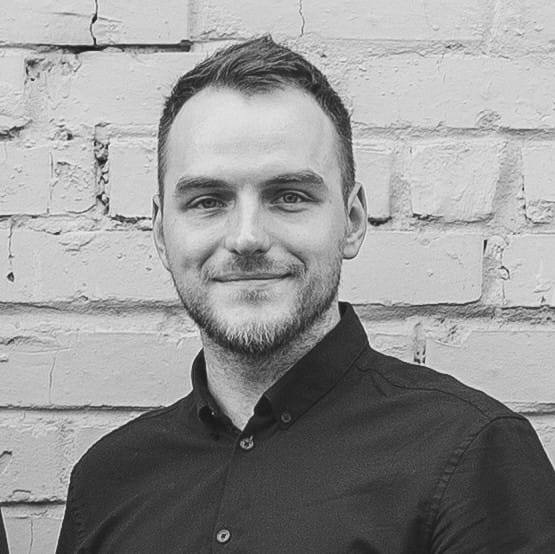 book a session with Kos & Archie​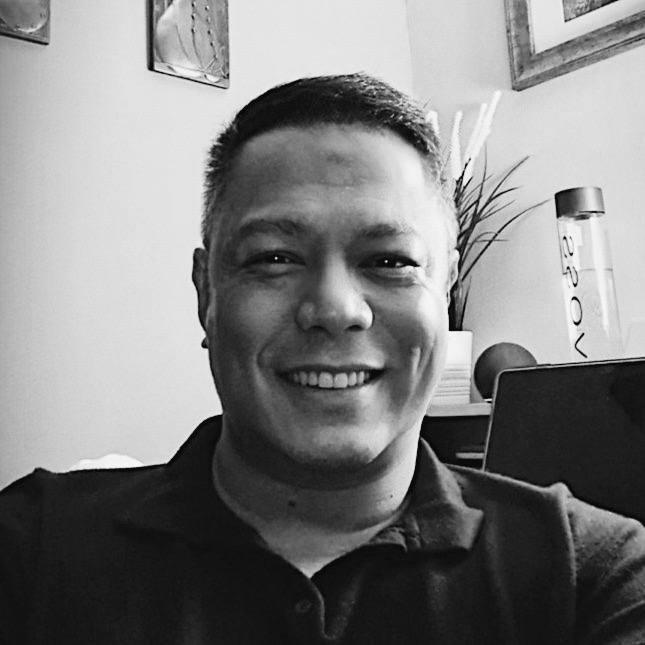 Over the past 6 years, Artkai has worked with over 150 different businesses and created over 80 products. Kos and Archie have conducted over 1000 high-value, high-impact discussions with project teams, business owners, and stakeholders around the world. As the experience of our team in the industry has grown, we have noticed that many fintech businesses face similar problems. It's quite likely that we've already helped someone solve the business challenge you are currently facing.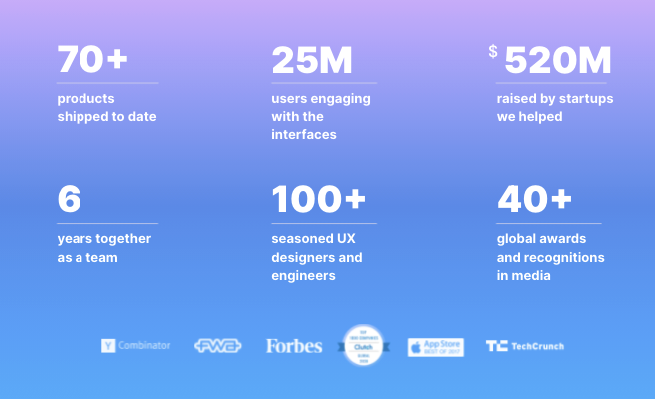 What's on the agenda:​
​We'll discuss your business, goals, and challenges;
We'll check if there is a match between your problems and our past clients' cases;
We'll share our vision on how to get things done based on the domain expertise, insights, and best practices we have gathered from our work with the Fintech industry;
We'll answer all your questions and provide suggestions on how to improve your current product or build a new one.​
Here are several real-life examples of how the Artkai Consultancy Session™ helped Fintech businesses:
DNA Payments Group case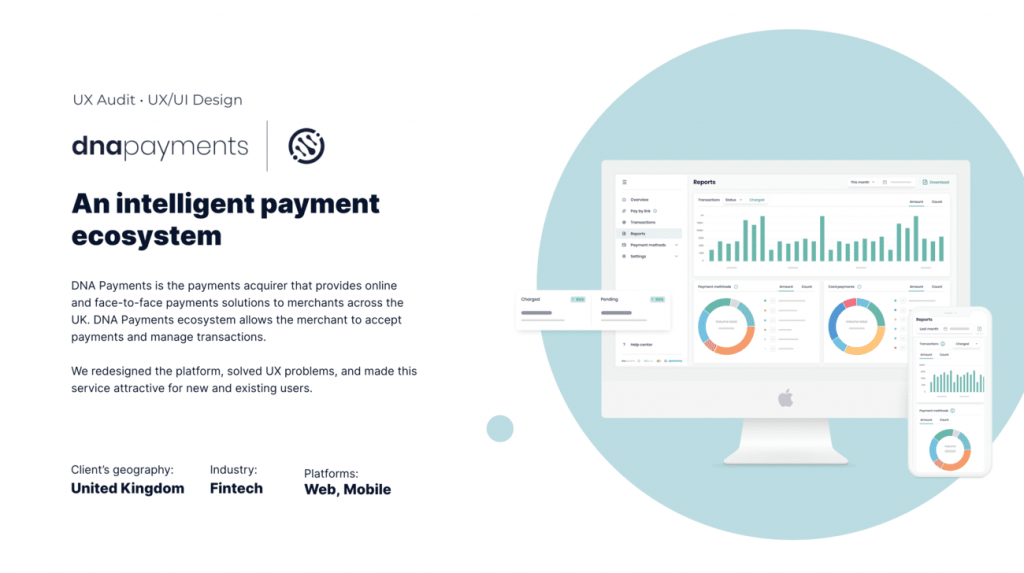 About
DNA Payments Group, a UK-based payments provider, is an evolving intelligent payment ecosystem. From card readers to integrated payment solutions, DNA Payments helps businesses run more efficiently.
Already working with over 50,000 businesses all over the UK, DNA Payments unites 5 companies and is perfectly placed to enable businesses of any size to accept payments online, in-store, or on the go.
To unlock the full integral potential of all 5 companies, DNA Payments approached Artkai to develop a single, unified design system, flexible and user-friendly UI/UX kit, and core frontend experience.
Challenges
The onboarding was complicated and took a couple of days to complete, poorly affecting customer acquisition and overall conversion rate, especially compared to their competitors.
As the company has several brands, it was essential to engineer an easy and consistent onboarding experience that could be used in all their products. We needed to show that we understand the product, and its customers, and find actionable solutions that will secure our work for the next phases.
Approach
We conducted Artkai Product Discovery Session™, together with DNA Payments to establish a stellar UX delivery roadmap. We identified the need of rebuilding the core experience for delightful onboarding and following the DNA Payments platform redesign.
Onboarding redesign
The previous onboarding process was too complicated and lengthy for users, obstructing easy registration and causing user drop-outs. Our goal was to create redesign the onboarding process and make the process quick, easy, and clear for the users of desktop and mobile devices.
Platform redesign
The product interface was confusing which caused low user productivity. The users had challenges finding necessary items and working with data tables and filters.
Here is how we fixed these problems:
We split two similar entities – Payment links and Transactions, – into different sections;
We redesigned search functionality;
We simplified access to information and sped up the whole onboarding process by reducing bureaucracy.
Find more details about onboarding problems in FinTech and our onboarding redesign for DNA payments in this article.

HedgeFlows case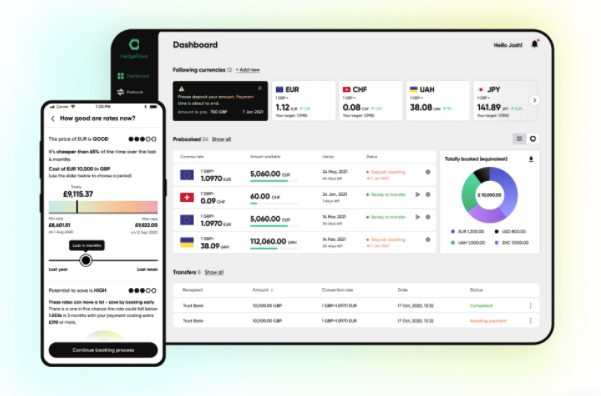 About
HedgeFlows is an innovative Fintech product that provides the best currency solutions for international transfers and exchange rate hedging.
Challenges
Users are unfamiliar with the process and benefits of hedging, and our task was to gently prepare users by providing an education section;
Entrepreneurs looking for the best currency solutions have trust issues with HedgeFlows. brand;
The processes of money transferring and hedging should be clearly separated, as the current combination of the flows confuses and make the user experience complicated.
Results
During Artkai Consultancy Session™ and Artkai Product Discovery Session™, we identified and prioritized a list of project objectives. Here are the results:
Public page: we created a visual identity that reinforces HedgeFlows' Unique Selling Proposition and helps to differentiate from our existing competitors;
Onboarding: we created a streamlined onboarding process to educate and show users the platform's capabilities;
Dashboard: we created a central area for users to access all their foreign currency invoices, payments, and risks that serves both as an informational summary;
Transactions: we created a feature-rich yet easy-to-understand pricing interface for our flexible currency payment transactions
Useful links:
Read More
Explore even more articles from Artkai — we have lots of stories to tell.