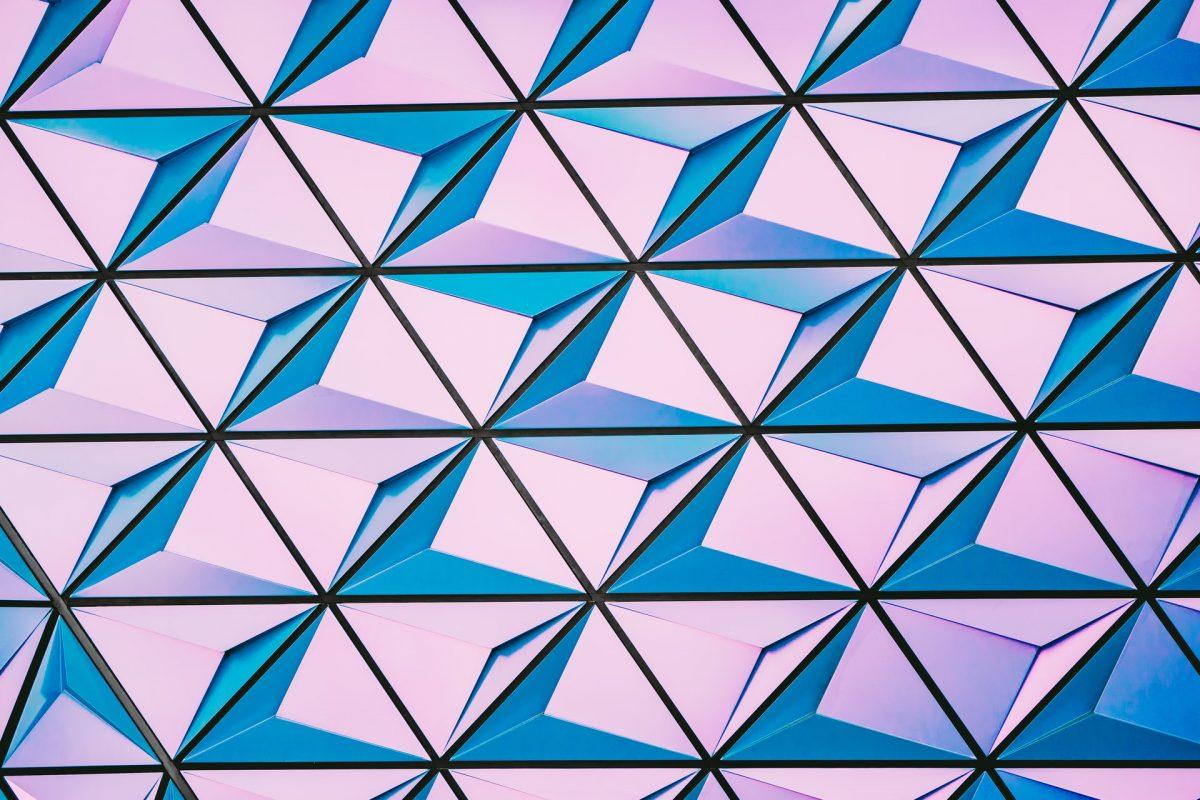 8 UX/UI design trends to shape your business success
It takes users a 3-5 second glance at your product to decide if what they see is worth sticking around for longer.
Our 6-year experience in designing products people love and use proves time after time: considering trends can really get people on board with your brand and convert them into loyal customers. And some trends affect it more than others. Knowing these new UX/UI design trends means understanding people's new desires. 
In this post, Artkai will use our UX design expertise to scratch below the surface level and highlight trends that can really add value to your product. 
We will touch on more than colors, gradients, backgrounds, and styles, although we dearly love them. Advanced micro-interactions, engaging onboardings, brand transparency - let's discover the UX design trends of today that can not only please users' eyes but also generously benefit your business tomorrow. 
"Styles come and go. Good design is a language, not a style." — Massimo Vignelli. 
Brand Transparency 
But lately, we started witnessing a new trend centered around demonstrating the brand's inner "cuisine." Brands are looking for ways to enhance trust, and the best way to do it is by conveying transparency through the design.
Now, businesses use design to communicate their ethos and culture more and more, demonstrating how the products are made, and services are delivered. We predict that in 2021-2022, this trend is set to expand even further. 
The most common examples are designs that highlight:
Natural ingredients and sustainable materials.
Using overlays that display transparent data and content policies.
Showcasing your work ethic and internal processes, and so on.
Incorporating these messages in the UX design demonstrates the companies' values, enhancing trust and building rapport with potential customers.
Examples of this trend:
Advanced Onboarding
Onboarding is the process of familiarizing the user with your product, its functions, and its benefits. It's also the opportunity for them to sign up and become paid customers. 
2023 made onboarding one of the most often experienced things for people. Every day, applications and products get adopted by numerous end-users and businesses. As a result, the time they are willing to spend to figure out the product's value shrank to hours. 
Businesses that fail to quickly communicate the benefits of the product through the onboarding process risk bleeding potential customers while mistakingly blaming the product for it.
​Regardless of the industry or business model they represent, users' minds are heavily overloaded with the abundance of online tools and apps. 
Plus, some niche products are complicated by design and require an in-depth walk-through.
Both categories don't want to spend valuable hours making sense of your product - they need this information delivered to their brain. That's the job an effective onboarding does.
Techniques for optimizing the onboarding user experience include but aren't limited by:
In-app onboarding guides like checklists and walkthroughs.
In-person user testing to remove the points of friction.
Collecting information for better personalization and more.
Examples of the trend:
Inclusivity
"When UX doesn't consider ALL users, shouldn't it be known as "SOME User Experience" or… SUX?"
— Billy Gregory, Senior Accessibility Engineer
One in five people lives with some form of disability. Due to the pandemic, they, like everyone else, have shifted online and become heavily reliant on digital tools. They work, buy, learn, and have fun online, becoming a heavy chunk of your potential target audience. 
Now, your design team is obliged to ensure that your platform is visually, cognitively, aurally, and physically accessible to everyone. 
A skilled UX designer understands the importance of building a design system with inclusivity in mind. They mindfully dedicate the needed time, attention, and expertise to create adaptable and inclusive experiences for everyone.
Intense Micro-Interactions
Just as the name suggests, micro-interactions are small user interactions with the website/app/product. The entire user online experience is saturated with them:
Swiping and scrolling.
Clicking on a button.
Hovering.
Liking, sharing, saving, posting.
Closing or opening an app or webpage, and more.
In 2021, we will see more and more of these tiny interactions turning a lot more intense - to the point of being called macro-interactions. The intensification of these micro-actions can manifest itself in extreme page transitions, unexpected zooms, and colorful animation as a response to a micro-interaction.
The reason for this trend is very clear: the more intense responses to micro-actions stimulate a higher dopamine response in the brain. These "juicy" micro-interactions turn the mundane browsing process into a satisfying, memorable, and entertaining adventure. 
For businesses, evoking these feelings will make you stand out, deliver a great user experience and increase customer satisfaction and retention substantially.
Examples of the trend:
One-Step Registrations and Sign-Ins
We probably won't surprise you, but people want to make as few tedious steps as possible. And the registration and sign-in processes often can be the epitome of tediousness. 
In our practice, there were cases when users dropped out on this step before onboarding or finishing the purchase simply because the process was too confusing or included too many steps. 
In 2021, this UX trend is taking the simplification one step further, cutting down the number of checkout steps to just one. It reduces the registration and log-in processes to become just a side step in the user flow. 
For instance, e-stores won't make the user remember their password; instead, they will use their personal identifier like a phone number or biometric data.
An example - Apple's recently introduced super-button that lets you register in multiple applications using only one super-button without using social networks. 
Behavioral Design 
In an oversaturated market, brands need to use more unorthodox scientifically validated approaches that make people tick, react, and engage. Behavioral design techniques are one of the most effective ways to do that. 
It includes:
Gamification.
Ambient communication.
Choice architecture.
Representativeness.
Personalization
Stimulus devaluation, and more.
With these techniques, instead of passively responding to the user's actions, companies themselves are starting to be the encouragers of certain behaviors. 
They start shaping user behaviors. 
The usage of these tools isn't itself novel. However, the pandemic has enforced this trend to encourage users to adopt healthy habits like handwashing, reinforce social circles, and keep people on the right path.
In 2021, we see more businesses turning to persuasive cognitive techniques to keep people scrolling, liking, and, well, buying. 
But don't forget: UX design is about people-centricity. Users' interests should always come first, and the behavioral design should encourage them, not the other way around. 
Ensure these techniques are used both practically and ethically - work with best-in-business UX design teams who know what they're doing. 
Examples of the trend:
Ambient communication used in the Apple activity tracker app

UX Microcopy 
Microcopy is the tiny tidbits of copy you stumble upon on websites, products, and apps. They appear everywhere: in search windows and call-to-actions, on a 404 page, in pop-ups and disclaimers, etc. Its purpose is different from conventional copywriting, and it is to:
Navigate the user.
Provide context to the situation.
Address potential users' concerns.
Reframe a negative situation in a fun, positive way.
In 2021, the importance of a top-notch UX microcopy grows stronger and is likely to continue to grow in 2023. The reason is that often microcopy is the only way to communicate something essential to the user that you wouldn't communicate with design. 
UX microcopy tells what design can't show, making them two pieces of the same UX system.
You need to be very cautious with it, though. Small words have a huge effect on user experience, and they better be well-crafted. They can evoke trust and liking, facilitate a purchase, or they can draw people away entirely. 
Examples of the trend: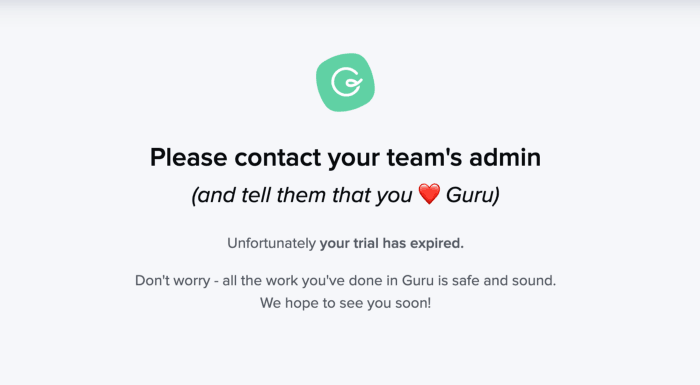 ​GetGuru's message after the trial expiration 

​Microcopy in Booking.com information window
Pre-Design Product Research and Testing
"Measure twice, cut once" — English proverb.
You can't design a well-performing product in an informational vacuum, and thankfully, in 2021, fewer and fewer people are trying. Only considering the niche in which the business operates and your target audience, UX can convert step-buyers into potential customers first and brand stalwarts later.
With the rise of remote UX design & development teams, businesses tend to put more emphasis on pre-design stages like: 
Idea validation.
Business analysis.
In-depth research.
Product/Project calibration workshop.
Beautiful transitions, impressive miro-interactions, oversimplified flow, and other modern UX design trends may sound amazing in theory, but they may be off when it comes to your particular case. If a website/app is too standoffish for the niche, it can confuse users who expect certain things. As a result - high bounce rates and false brand identity.
Test your ideas first. In the era of depleted attention resources, when the abundance of interfaces turns into a visually uniform "mess," an unusual UX can become irritating.
Design is the icing on the cake. In-depth product research is the cake.
For businesses planning to redesign or digitalize their existing products to boost sales, this would be a professional UX/UI audit and business analysis & research.
For startups, it would be a product/project calibration workshop to validate the product idea and design approach, potentially saving a large chunk of money. 
Conclusion
Some UX design trends come and go, and some stick around for the long run, becoming a new threshold on the market. But there are two things that will never go out of fashion - common sense and design relevance. Armed with them, design and development teams can create products that will excite and engage people. After all, design is not the end goal but a language to communicate the main message and help users to reach their goals.
In Artkai, we always keep the latest UX/UI trends and common sense in mind when designing our products, be it a digital banking ecosystem, recruitment SaaS platform, or a ten-million tattoo startup.
So if you have an idea for your product and need an experienced team to lead you through it, contact us, and let's turn your idea into a game-changing reality!
Clients and Results






See Our Portfolio
Schedule your free consultation
Don't miss this opportunity to explore the best path for your product. We are ready to delve into the specifics of your project, providing you with expert insights and optimal solutions.
Book your free session
Read More
Explore articles from Artkai - we have lots of stories to tell
Join us to do the best work of your life
Together we advance the human experience through design.
Get the latest news from Artkai
Hand-picked insights from our experts on human-centricity, digitalization trends, and more in one click. No spam, only quality.